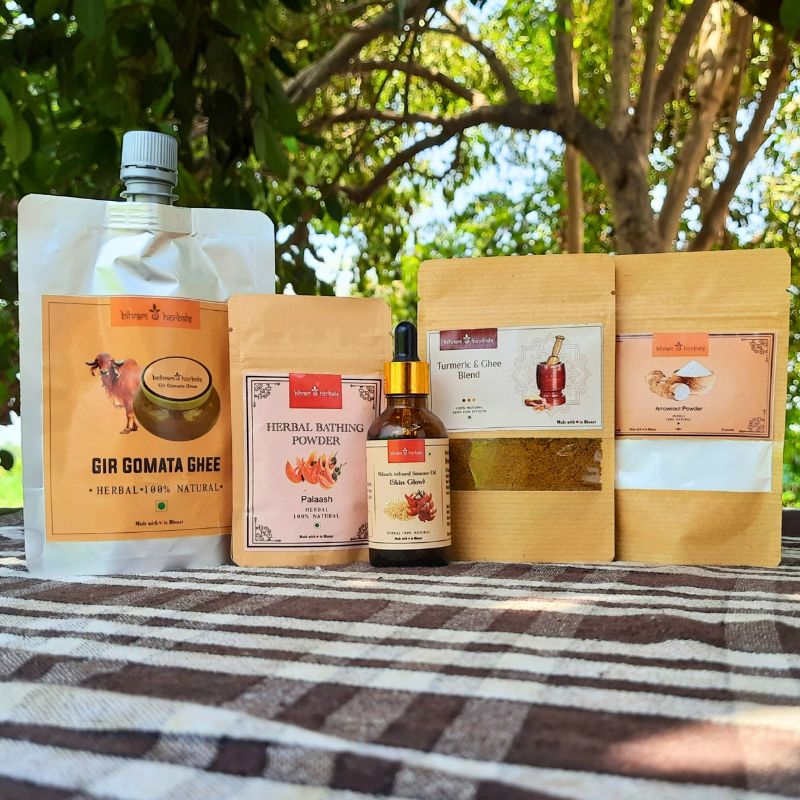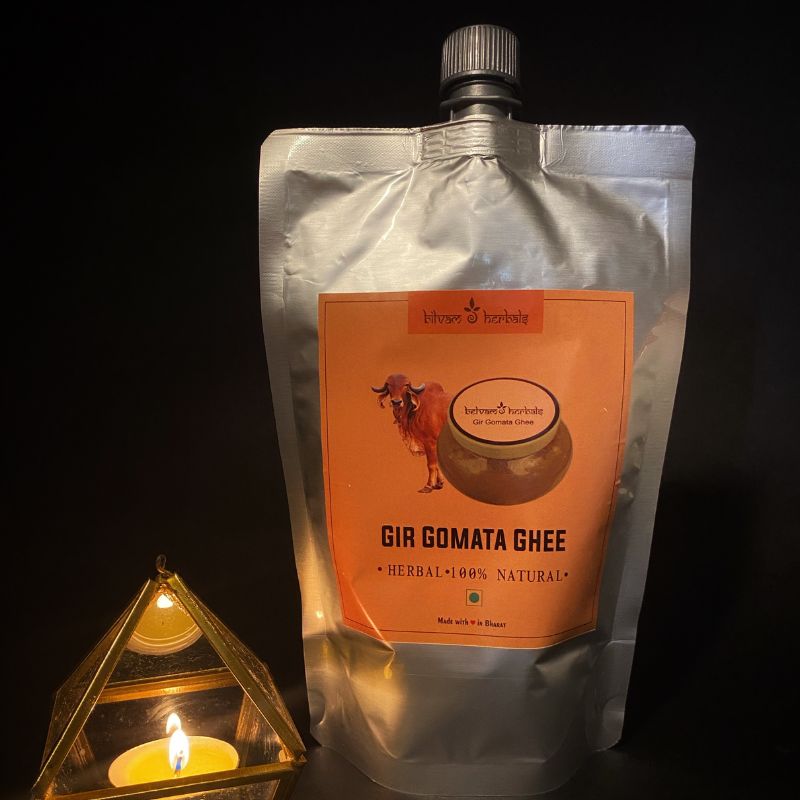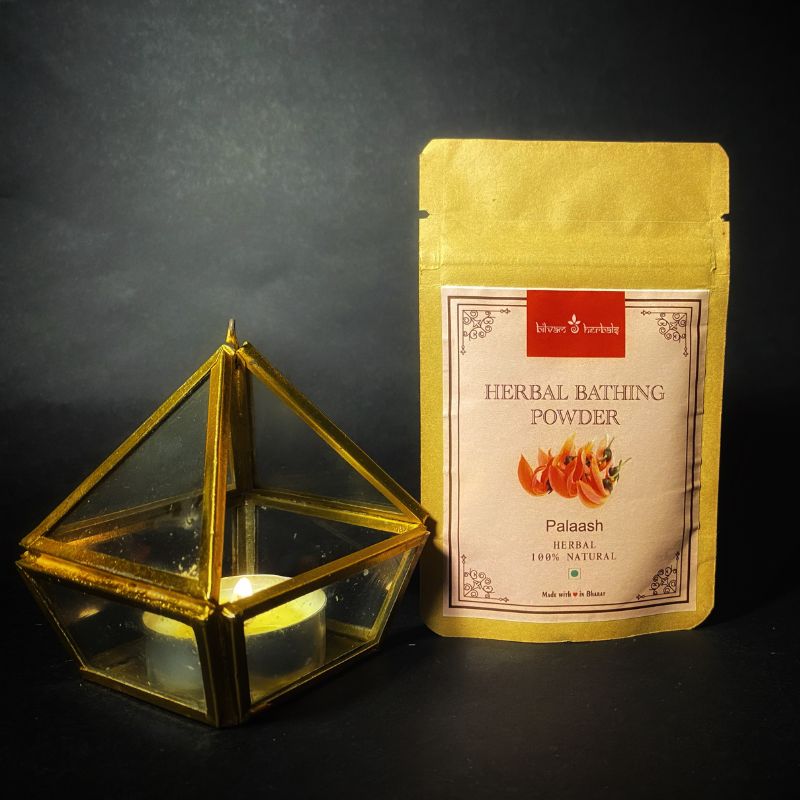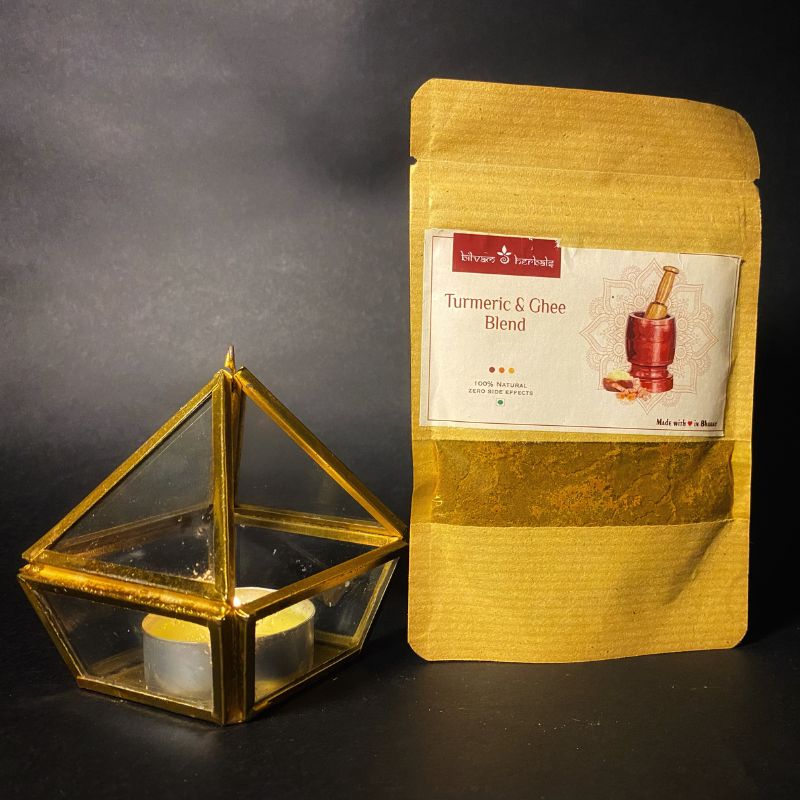 Psoriasis Care Kit | Ayurvedic Ghee, Powder, and Oil in Small Packs
Ingredients: Gir Gomata Ghee, Pulses, Organic turmeric powder, Palaash Flowers, Sesame Oil, and Arrowroot Powder
How-to-Use: See detailed instructions below
Health Benefits: Reduces inflammation in the body and soothe psoriasis symptoms.
Regular price
Rs. 2,646.00
Sale price
Rs. 2,646.00
Regular price
Rs. 2,746.00
Tax included.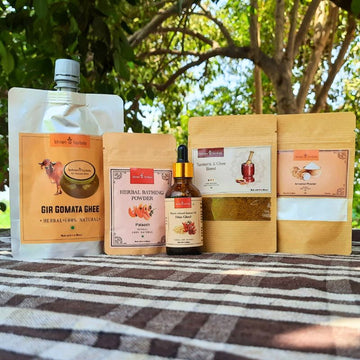 Psoriasis Care Kit | Ayurvedic Ghee, Powder, and Oil in Small Packs
Regular price
Rs. 2,646.00
Sale price
Rs. 2,646.00
Regular price
Rs. 2,746.00
Introducing the Psoriasis Care Kit, a specially curated collection of natural and herbal products to soothe and heal your skin from psoriasis. This kit includes four powerful products that work together to provide nourishment, hydration, and relief to your skin.
Gir Gomata Ghee
Our pure Gir Gomata Ghee is sourced from grass-fed cows and is rich in essential fatty acids, vitamins, and minerals. It supports healthy aging, weight management, and overall nutrition. Its anti-inflammatory properties make it a great addition to your skincare routine, especially for psoriasis.
How To Use:
Consume 1-2 teaspoons daily for balancing heat, building muscles, and strengthening bones and joints

Apply on any skin burn/tan/cuts/bruises
Regularly apply on the face, neck, and hands for de-tan, smooth, supple, and glowing skin
Apply on dry scaly dark patches on the skin for quick and good results
Add one teaspoon of melted ghee to hot milk and drink before sleeping in the night for sound sleep and a good voice.
Palaash Herbal Bathing Powder
Our Palaash Herbal Bathing Powder is a blend of natural ingredients that gently exfoliate and nourish your skin. The combination of herbs like neem, turmeric, and sandalwood helps to soothe irritation and inflammation caused by psoriasis.
How To Use:
Body wash/ face scrub

: Take the required amount of powder, mix with rose water/plain water and use as Ubtan i.e., as a substitute of soap or body wash.

Hands & Legs Mask

: Take the required amount of powder and mix it with rose water and apply it as a mask on the hands and legs. Leave the mask till it dries or for 20 minutes and rinse nicely with plain water. Do not use soap or body wash on the day you apply this mask.
Palaash Infused Sesame Oil
Our Palaash Infused Sesame Oil is made by infusing sesame oil with the flowers of the Palaash tree. This oil has anti-inflammatory and antimicrobial properties that help to soothe and heal psoriasis. It also nourishes and moisturizes the skin, making it soft and supple.
How To Use:
Apply this oil all over the body and bathe in the Sun for 20 minutes.

Stay indoors for 20 minutes after which take a bath with warm water.

Half an hour before you start the process and during the process do not eat or drink anything including water.

Need to do in the morning before 8 am (winters), 7:30 am (summers).
Turmeric and Ghee Blend
Our Turmeric and Ghee Blend is a powerful combination of turmeric and pure Gir Gomata Ghee. Turmeric has anti-inflammatory and antioxidant properties that help to soothe and heal psoriasis. The combination of turmeric and ghee makes it easier for the body to absorb the nutrients.
How To Use:
Local Application on face at night (can mix with rose water or milk and apply as a thick paste and remove on drying) (Or)
One teaspoon of hot milk twice a day (morning and evening) for 21 days, once in four months for one year i.e., a minimum of three rounds of 21 days.
Ideal to take with the native breed or desi Gomata milk. If difficult to get that milk, then buffalo milk, or else pasteurized milk.
If you are taking it with pasteurized milk, then take the supplement for 5-6 rounds, instead of 3, in a year.
(Or) As prescribed by the doctor (Advisory Warning: not to exceed the stated recommended daily usage)
Arrowroot Powder
Our Arrowroot Powder is a natural and gluten-free thickening agent that can be used in cooking and baking. It is also great for digestion and reducing inflammation in the body, which can be helpful for psoriasis.
How To Use:
1. Take one tablespoon of powder and clean the powder by soaking it in water for five minutes and then throw away the water. Repeat the process 2-3 times. And then soak that powder in water overnight and drink the next day morning on an empty stomach by adding Mishri powder. In the case of diabetes no need to add mishri powder.
2. To add taste to this, you can add soaked Sabja (Chia/Basil) seeds as well.
3. This powder after rinsing thoroughly with water as mentioned above, can be used as a thickening agent, in place of corn starch. Can be used in custards as well.