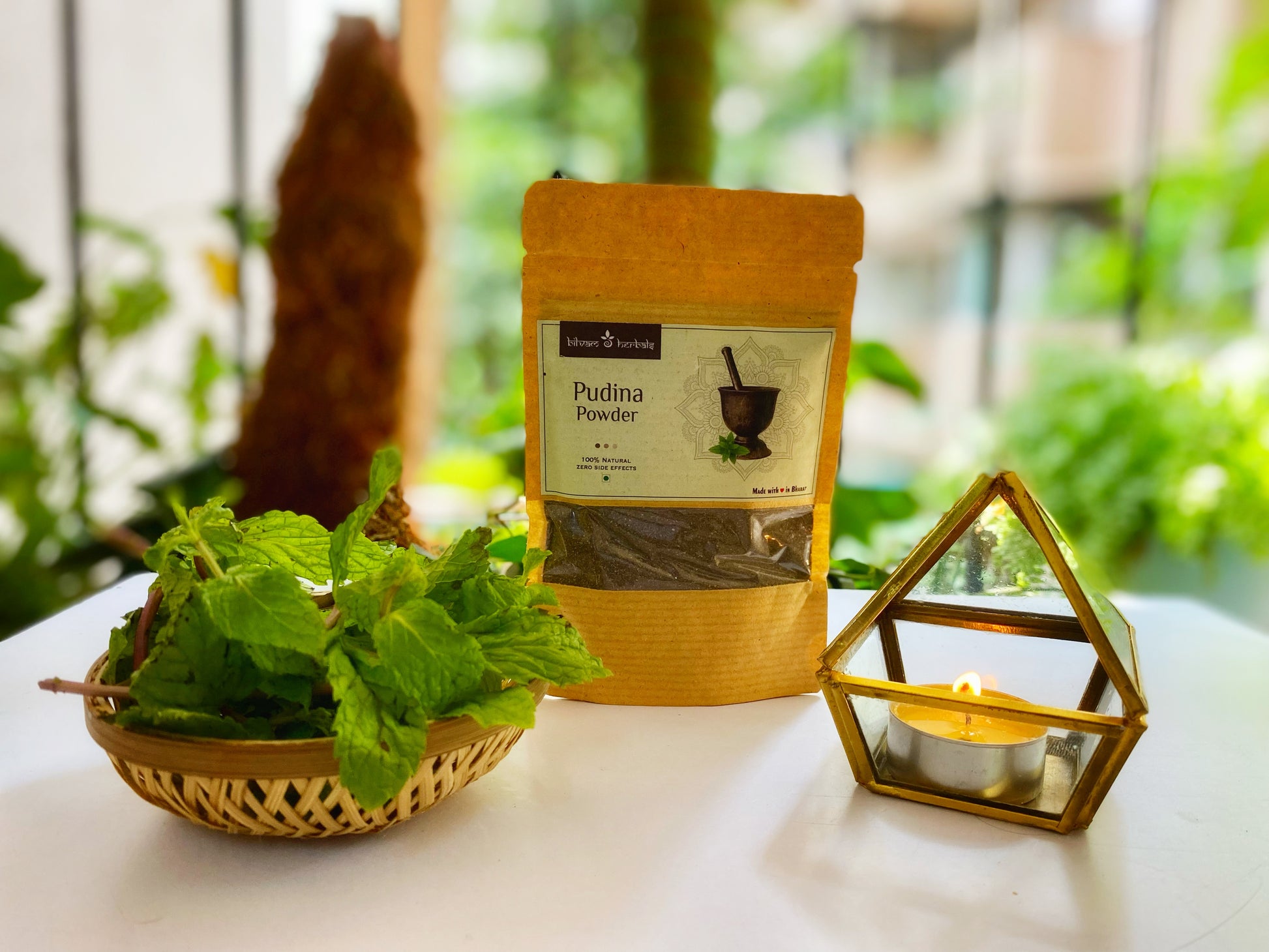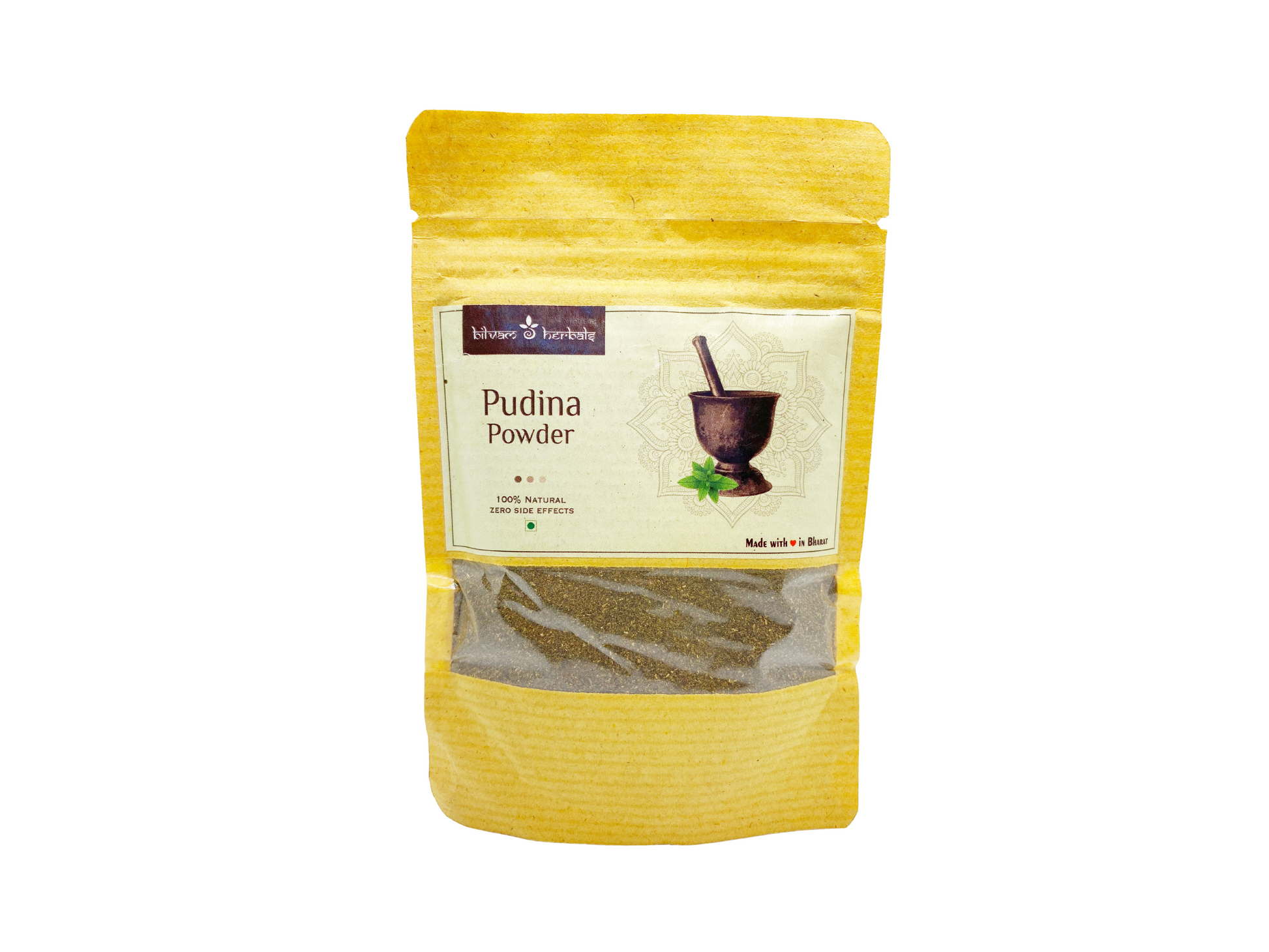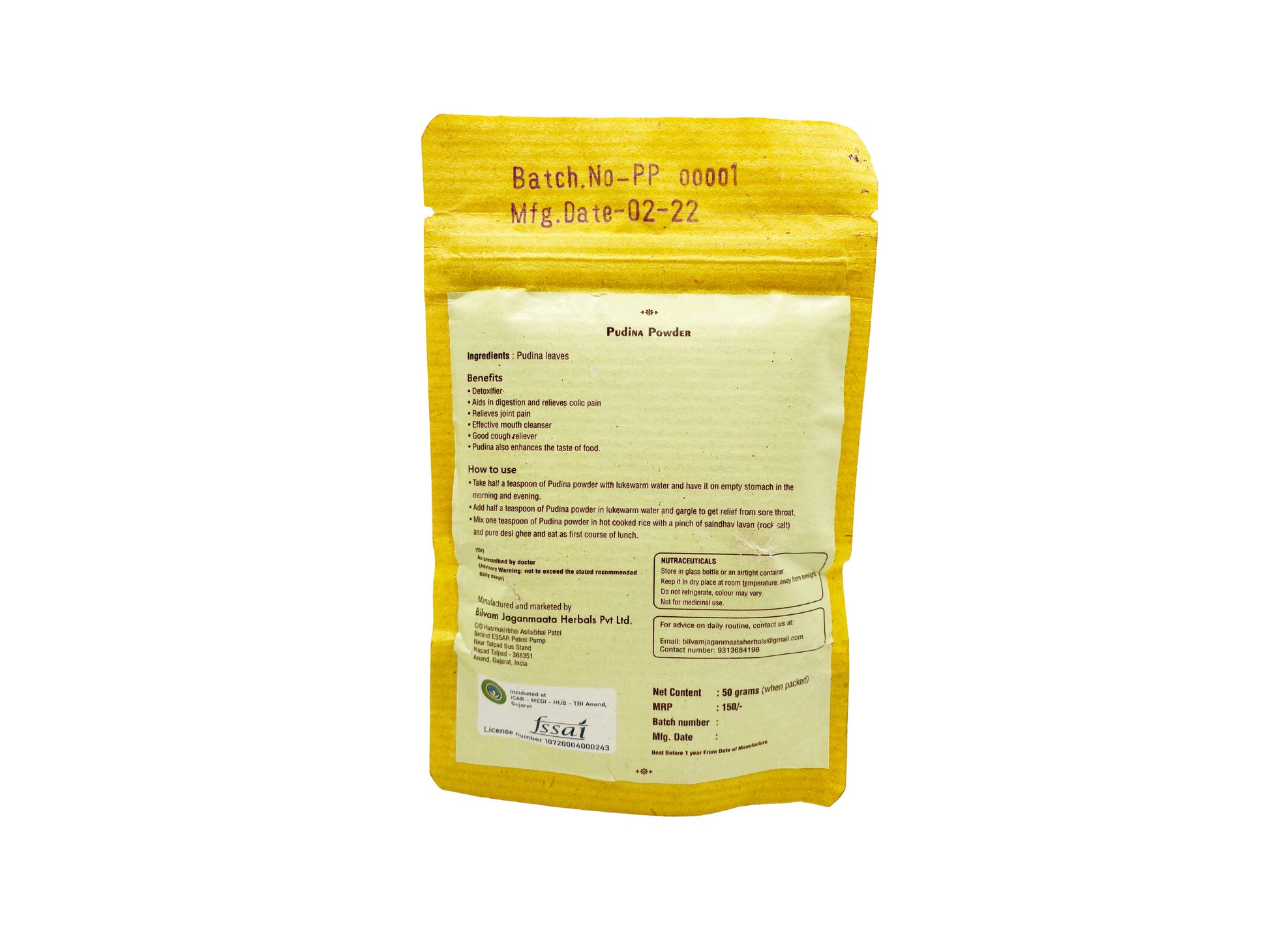 Ingredients: Pudina leaves
How-to-Use: Mix with lukewarm water, or hot cooked rice depending upon application. See Detailed instructions below.
Health Benefits: Aids in digestion, relieves colic pair, joint pain, mouth cleaning, and cough relief.
Sale price
Rs. 150.00
Regular price
Tax included.
Pudina Powder is an herbal Ayurvedic product that is known for its numerous health benefits. Pudina, also known as mint, is widely used in traditional medicine to alleviate various health problems. The leaves of the Pudina plant are a natural source of essential oils, menthol, and other nutrients that have been proven to have numerous health benefits.
This Pudina Powder is made using fresh Pudina leaves that are double cleaned with fresh water and then dried under shade. The drying process under shade helps in retaining the colour, fragrance, nutritional and medicinal value, and potency of the Pudina leaves.
The Pudina Powder is a natural detoxifier that helps in flushing out toxins from the body. It also aids in digestion and relieves colic pain, making it a popular remedy for stomach issues. The anti-inflammatory properties of Pudina Powder make it an effective remedy for joint pain and inflammation.
In addition to its medicinal properties, Pudina Powder is also an effective mouth cleanser that helps in maintaining good oral hygiene. It is also a good cough reliever, providing relief from respiratory ailments.
Pudina Powder is a natural and safe alternative to chemical-filled products. It has no side effects and can be used on a regular basis to maintain good health. Simply mix a teaspoon of Pudina Powder in warm water or tea to enjoy its numerous health benefits.
How to use 
Take half a teaspoon of Pudina powder with lukewarm and have it on empty stomach in the morning and evening.

Add half a teaspoon of Pudina powder in lukewarm water and gargle to relieve from sore throat.

Mix one teaspoon of Pudina powder in hot cooked rice with a pinch of saindhav lavan (rock salt) and pure desi ghee and eat as the first course of lunch. 
Store in a glass bottle or airtight container.
Keep it in a dry place at room temperature, away from sunlight.
Do not refrigerate.