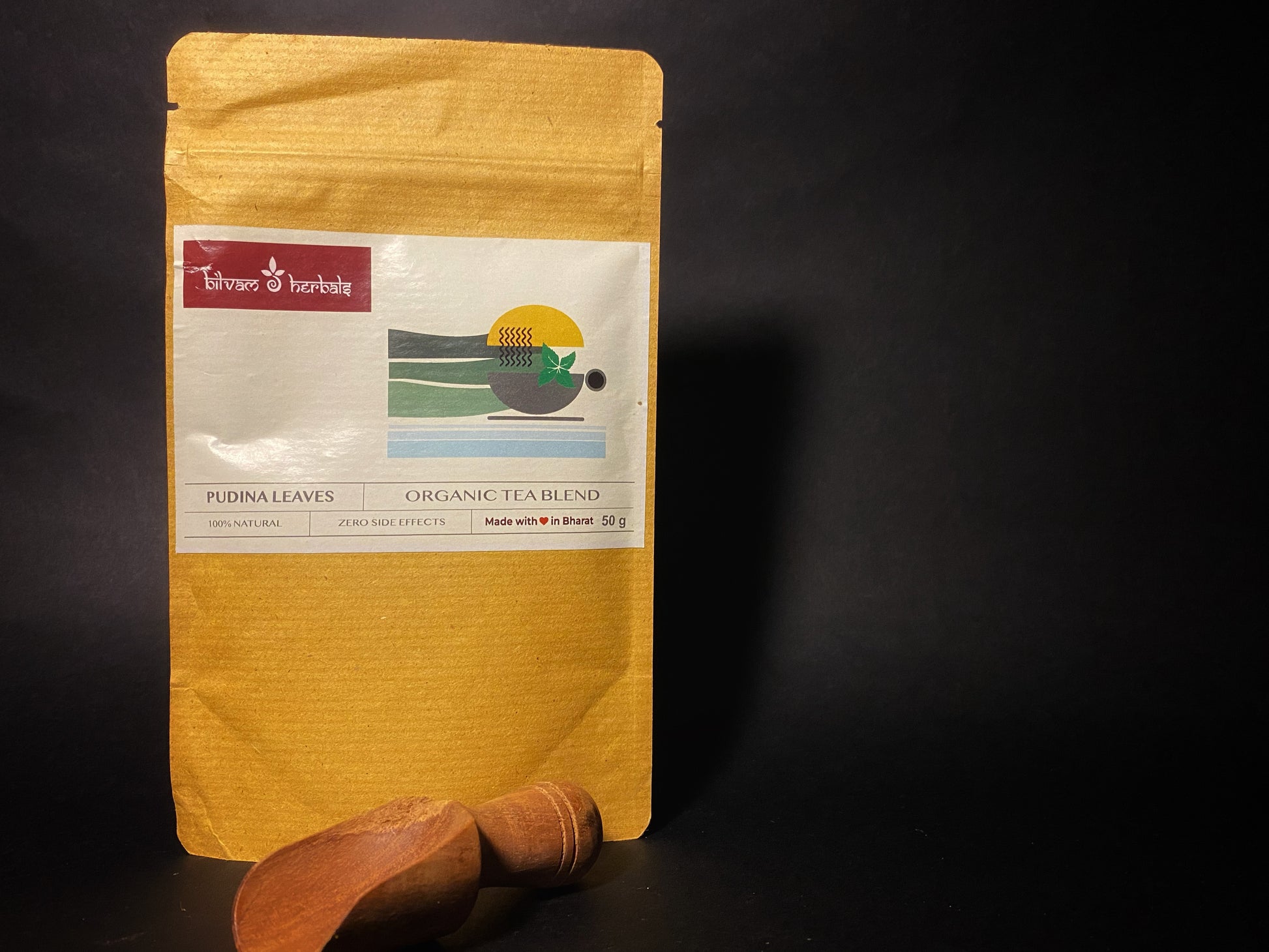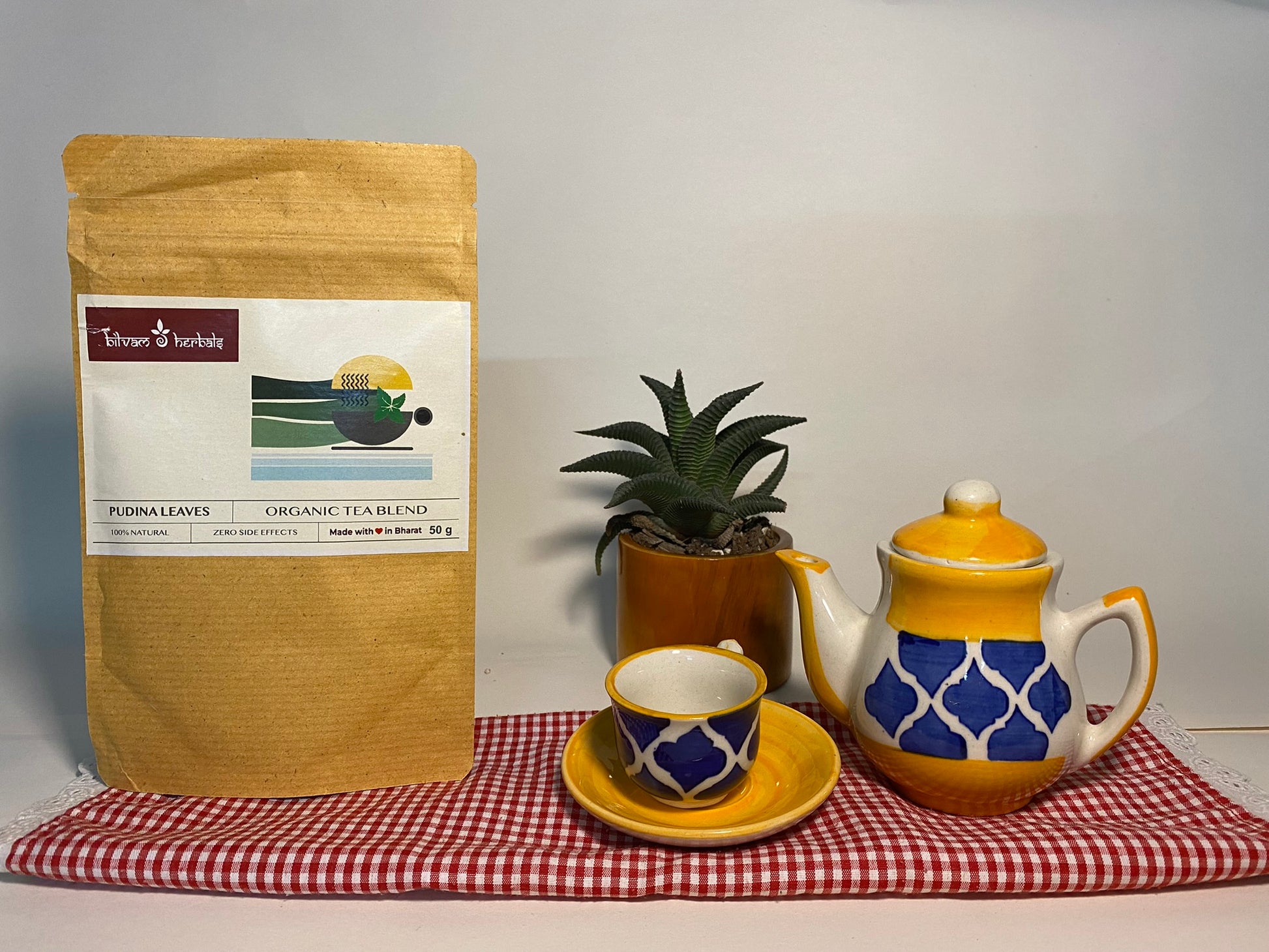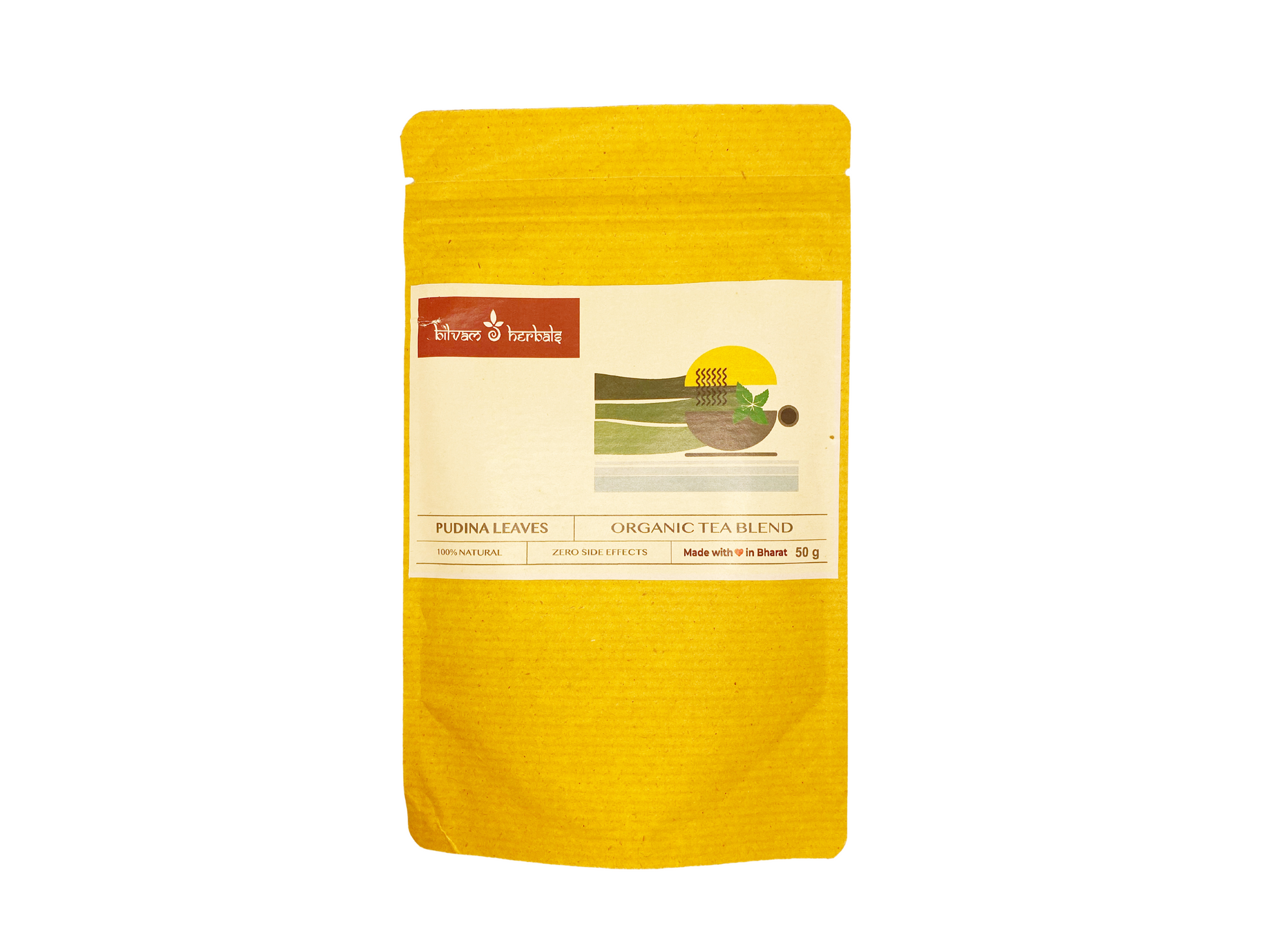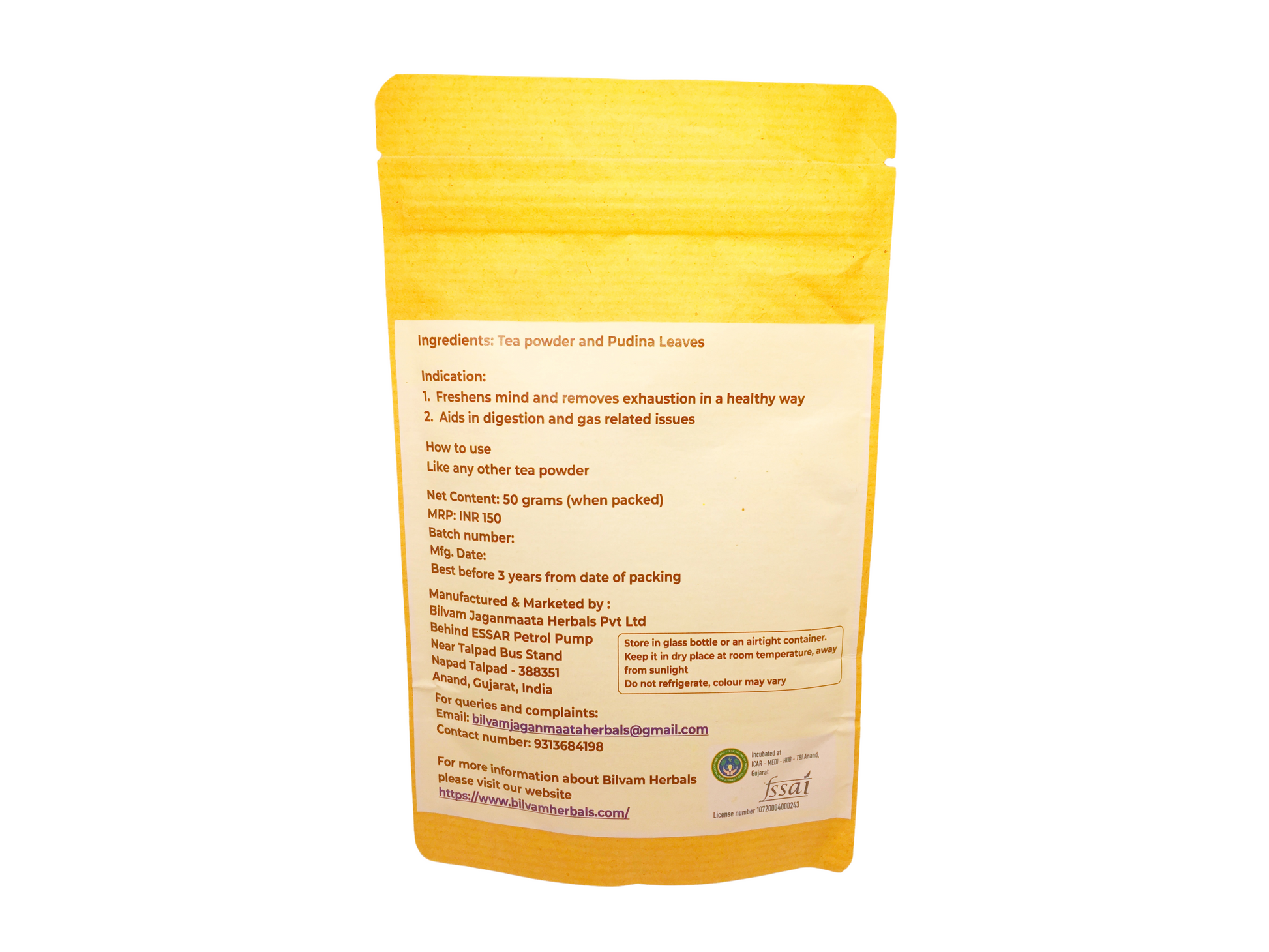 Tea blend with Pudina leaves
Ingredients: Tea powder, Pudina leaves
How-to-Use: Make it as a regular milk, with or without milk. See detailed instructions below.
Health Benefits: Improves digestive system
Sale price
Rs. 150.00
Regular price
Tax included.


Looking for a refreshing and healthy way to start your day? Look no further than our Tea blend with Pudina leaves! This unique tea blend is packed with health benefits that will leave you feeling revitalized and refreshed.
One of the key benefits of our Tea blend with Pudina leaves is its ability to freshen the mind and remove exhaustion. Whether you're feeling tired from a long day at work or simply need a quick pick-me-up, a cup of our tea is the perfect solution.
In addition to its mind-freshening properties, our tea blend is also great for aiding in digestion and relieving gas-related issues. Whether you suffer from occasional indigestion or more chronic digestive problems, our tea is a great way to help keep your digestive system running smoothly.
We're proud to say that all of our ingredients are 100% natural and free of any harmful side effects. We source our tea leaves directly from the lush lands of Kerala, ensuring that every cup of tea you enjoy is made from the freshest and highest quality ingredients.
So if you're looking for a healthy and delicious way to start your day, look no further than our Tea blend with Pudina leaves. With its unique blend of natural ingredients and health benefits, it's the perfect choice for anyone looking to live a healthier, more vibrant life.