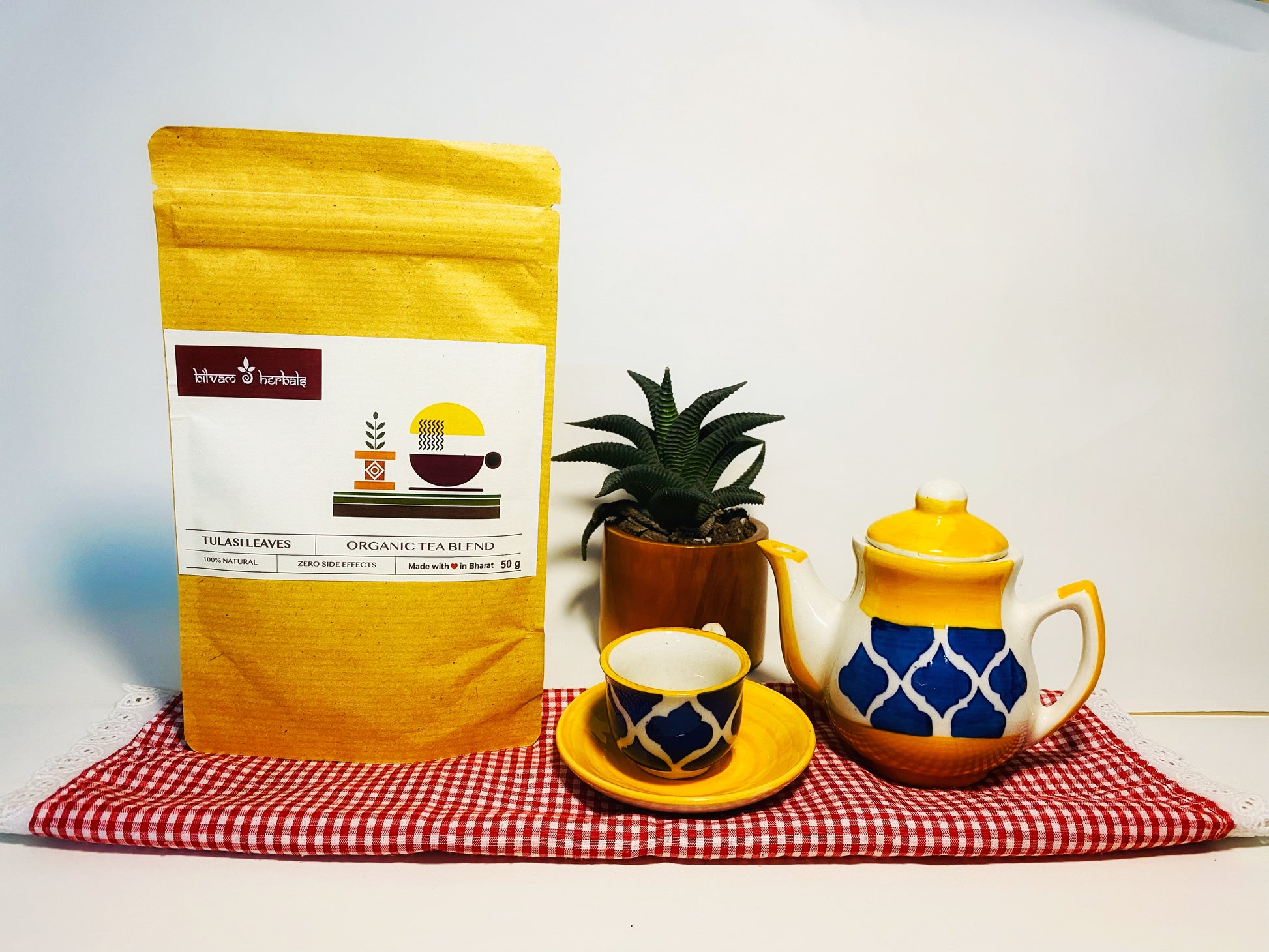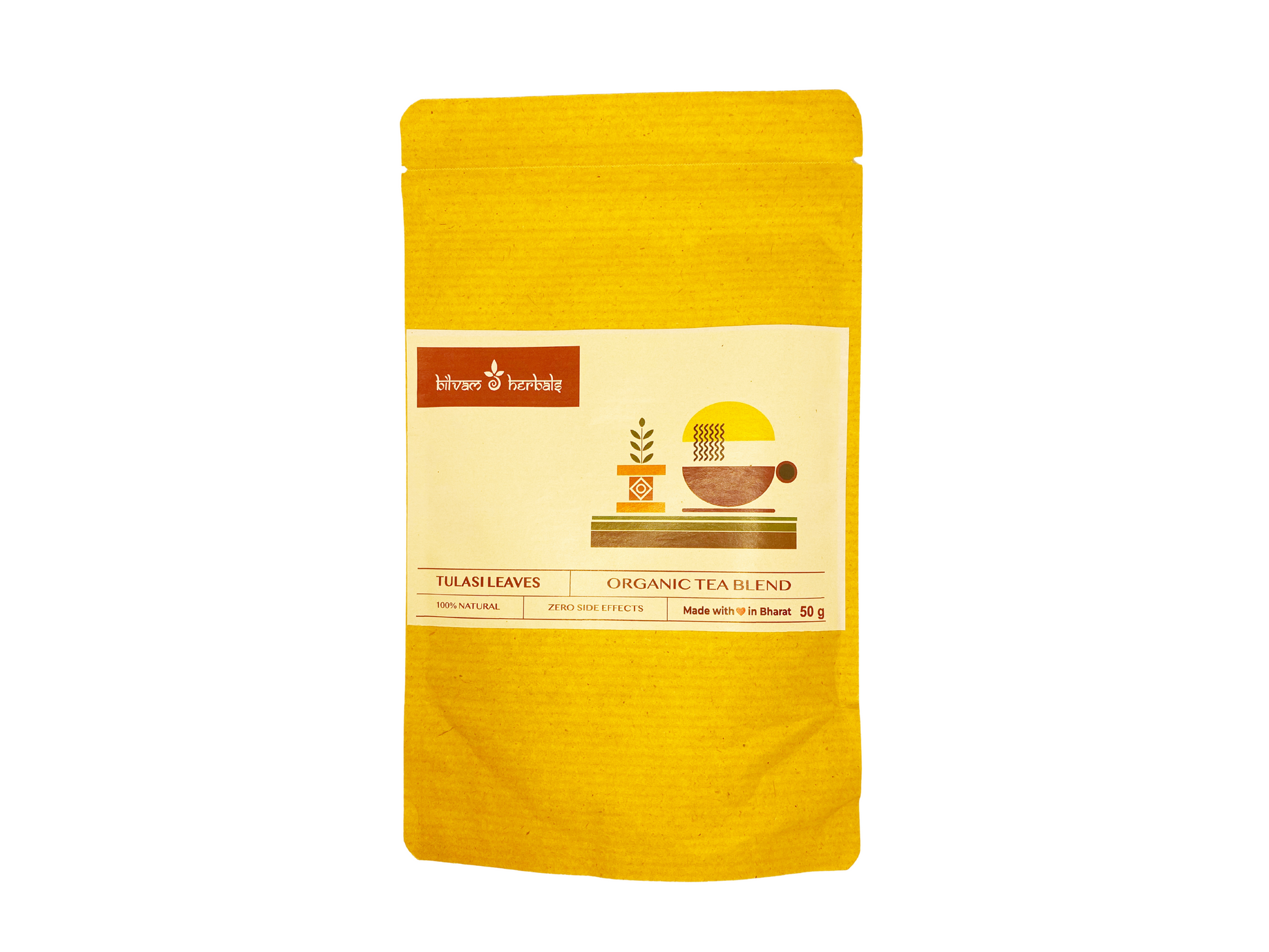 Tea blend with Tulasi leaves
Ingredients: Tea powder, Tulasi leaves
How-to-Use: Make it as a regular tea, with or without milk. See detailed instructions below.
Health Benefits: Good for throat conditions, and builds immunity
Sale price
Rs. 150.00
Regular price
Tax included.
Introducing our special tea blend with Tulsi leaves, a natural way to boost your immune system and fight off cold and cough. Tulsi, also known as Holy Basil, is a sacred herb in Ayurveda and has been used for centuries for its medicinal properties.
This tea blend is a unique combination of handpicked Tulsi leaves and premium tea leaves sourced from the lush lands of Kerala. It's perfect for those who want to incorporate natural remedies into their daily routine.
Not only does Tulsi help in building immunity and reducing cold and cough, but it also has other health benefits such as reducing stress, improving digestion, and promoting healthy skin.
Our tea blends are carefully curated with the highest quality ingredients to provide you with the best taste and health benefits. We take pride in our commitment to using 100% natural ingredients with no added preservatives or artificial flavors.
Experience the goodness of Tulsi in every sip and enjoy a cup of tea that not only tastes great but also has numerous health benefits. Try our Tulsi tea blend today and feel the difference
How to Use
To be made as regular tea, with or without milk.
Store in glass bottle or an airtight container.
Keep it in dry place at room temperature, away from sunlight.
Do not refrigerate, colour may vary.
Not for medicinal use.
Best before 3 years from date of packing.
Genuine Product
Good product and quality. You can trust and buy from this company without any hesitation.