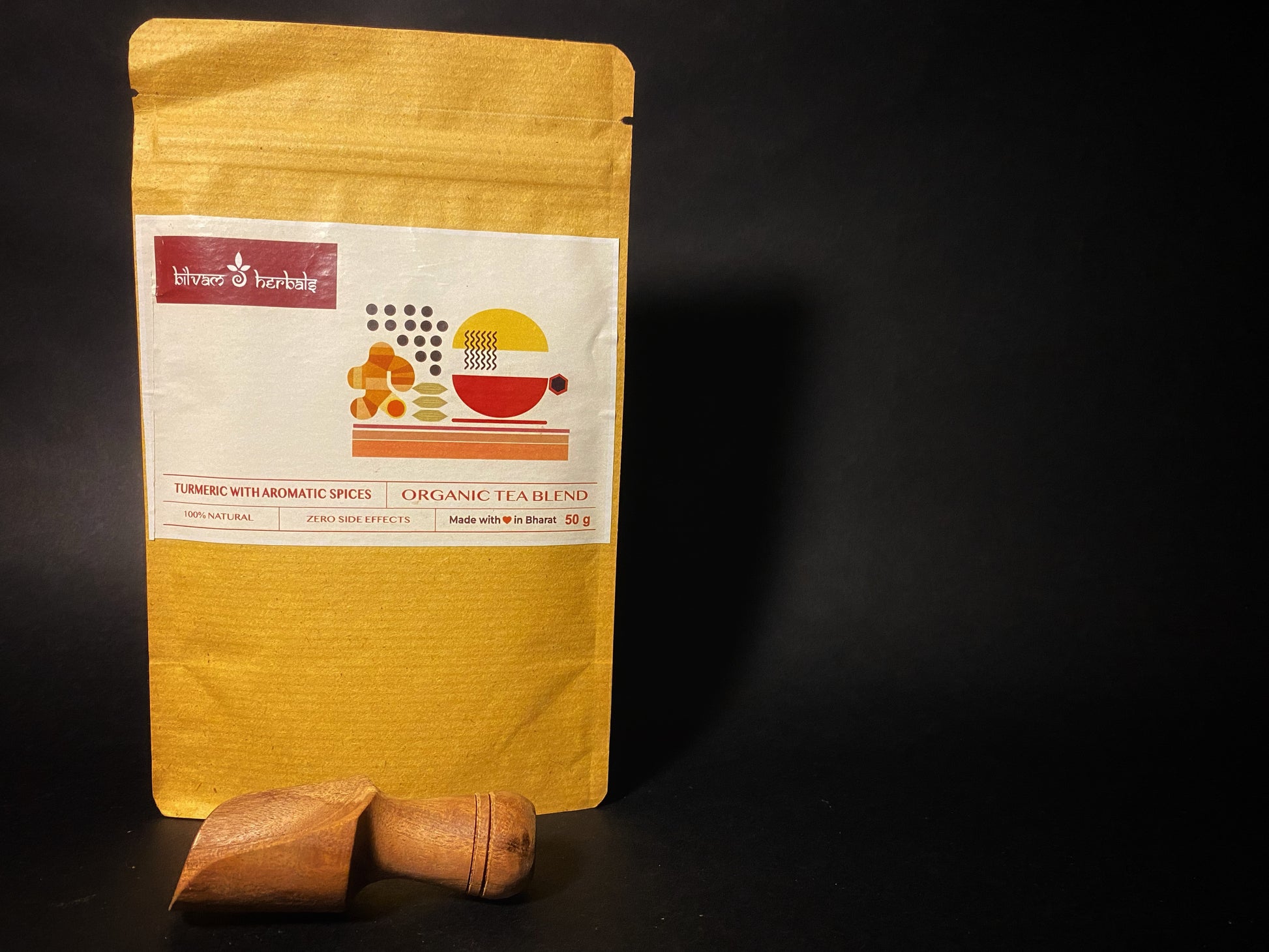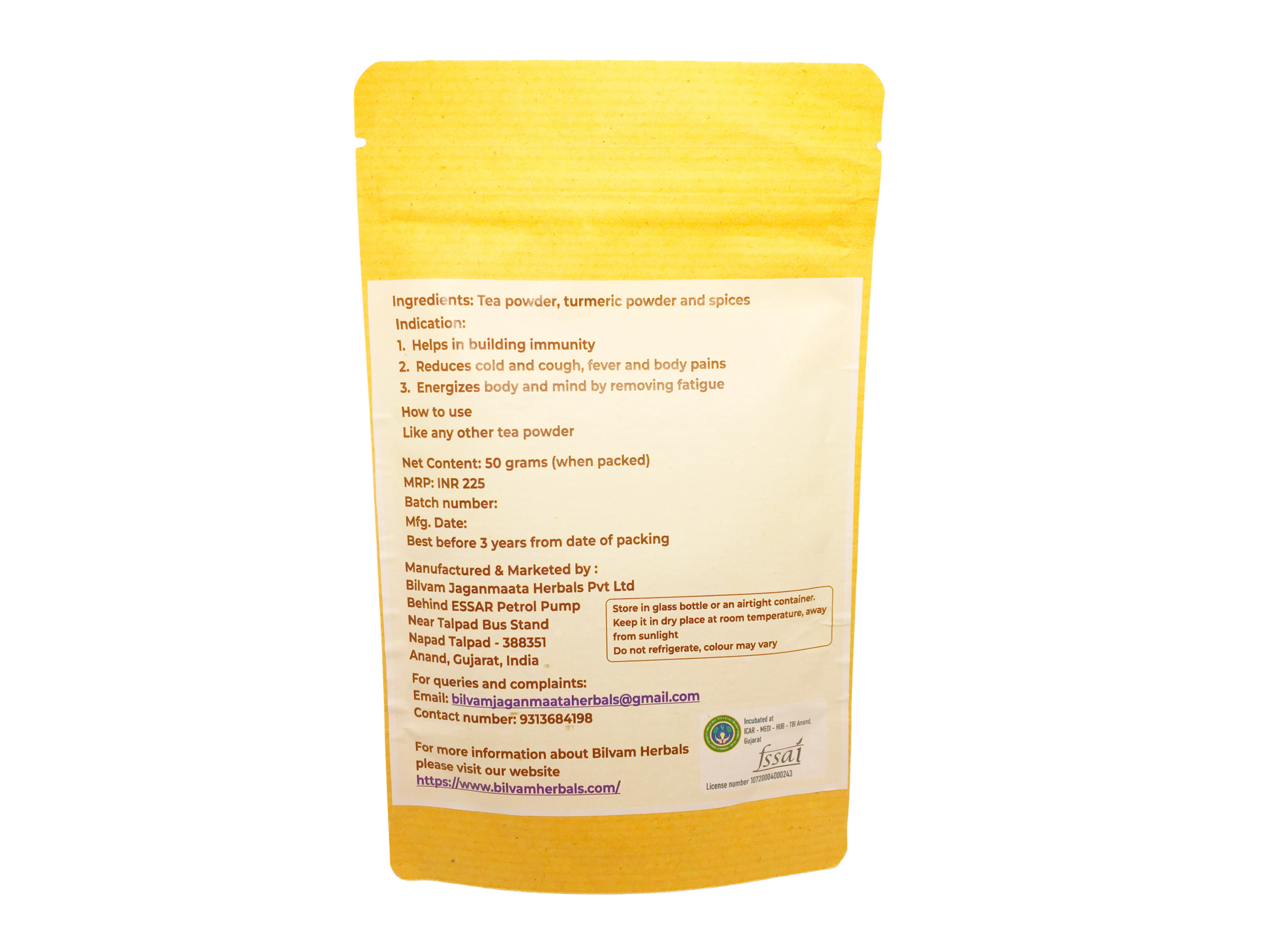 Tea blend with turmeric and Aromatic spices
Ingredients: Tea powder, turmeric powder and spices
How-to-Use: Make it as a regular tea, with or without milk. See detailed instructions below.
Health Benefits: Builds immunity and energizes body by removing fatigue
Sale price
Rs. 225.00
Regular price
Tax included.
Introducing our special tea blend with turmeric and aromatic spices, a powerful combination to boost your immunity and rejuvenate your body and mind. This blend is carefully crafted to offer a refreshing taste and a host of health benefits.
Turmeric, known for its anti-inflammatory and antioxidant properties, helps in building immunity and reducing cold, cough, fever, and body pains. Aromatic spices like cinnamon, ginger, and cardamom add a delightful flavor and also aid in digestion, improving gut health.
Our tea blend also energizes your body and mind, removing fatigue and promoting mental clarity. The ingredients are 100% natural and have no side effects, ensuring that you enjoy the goodness of nature without any harmful additives.
The tea leaves used in our blend are procured from the lush lands of Kerala, ensuring that you get the freshest and finest quality tea. Whether you want to start your day on a healthy note or want to unwind after a long day, our turmeric and aromatic spices tea blend is the perfect choice for you.
Try our tea blend today and experience the goodness of nature in every sip
How to Use
To be made as regular tea, with or without milk.
Store in glass bottle or an airtight container.
Keep it in dry place at room temperature, away from sunlight.
Do not refrigerate, colour may vary.
Not for medicinal use.
Best before 3 years from date of packing.