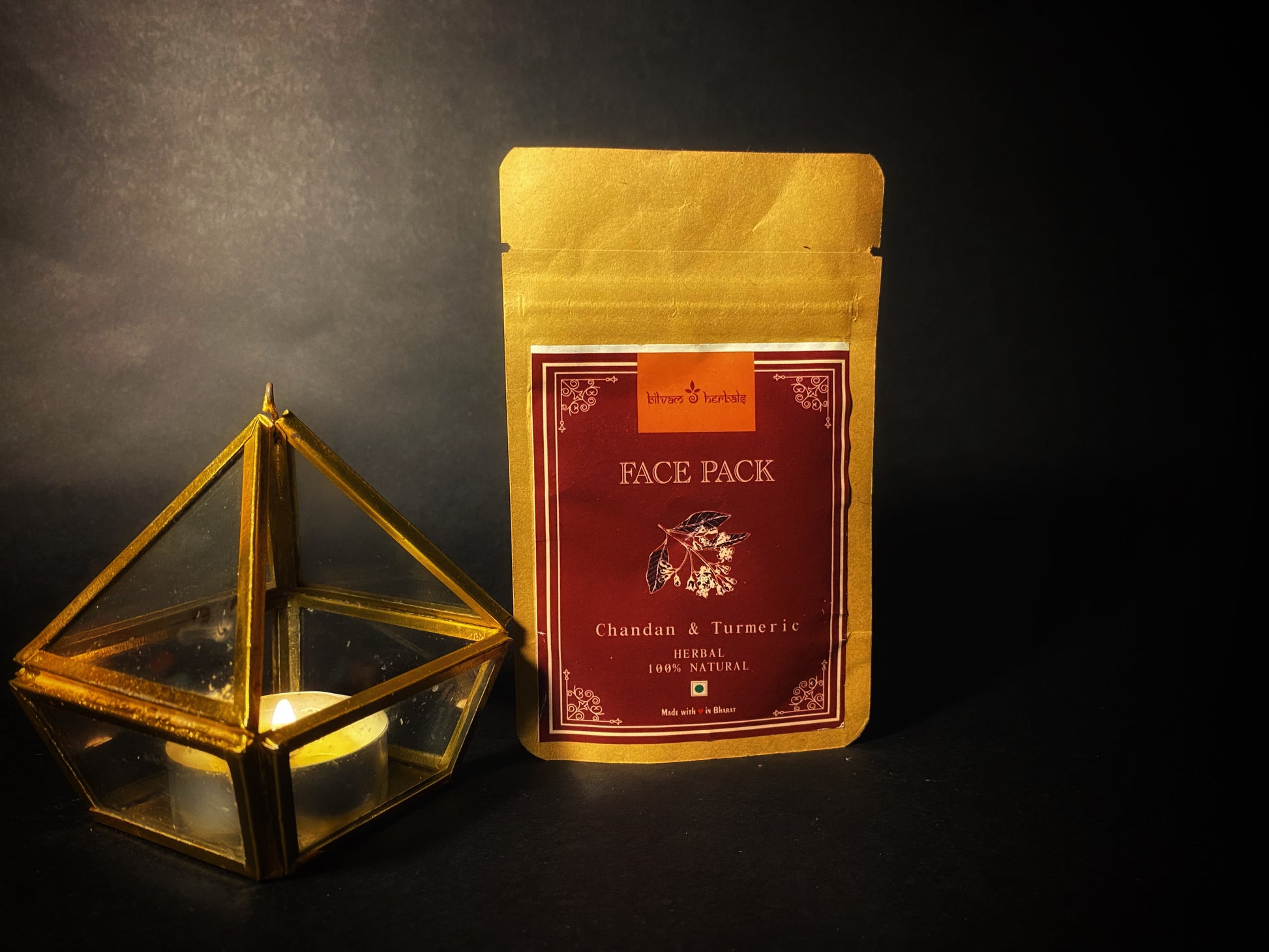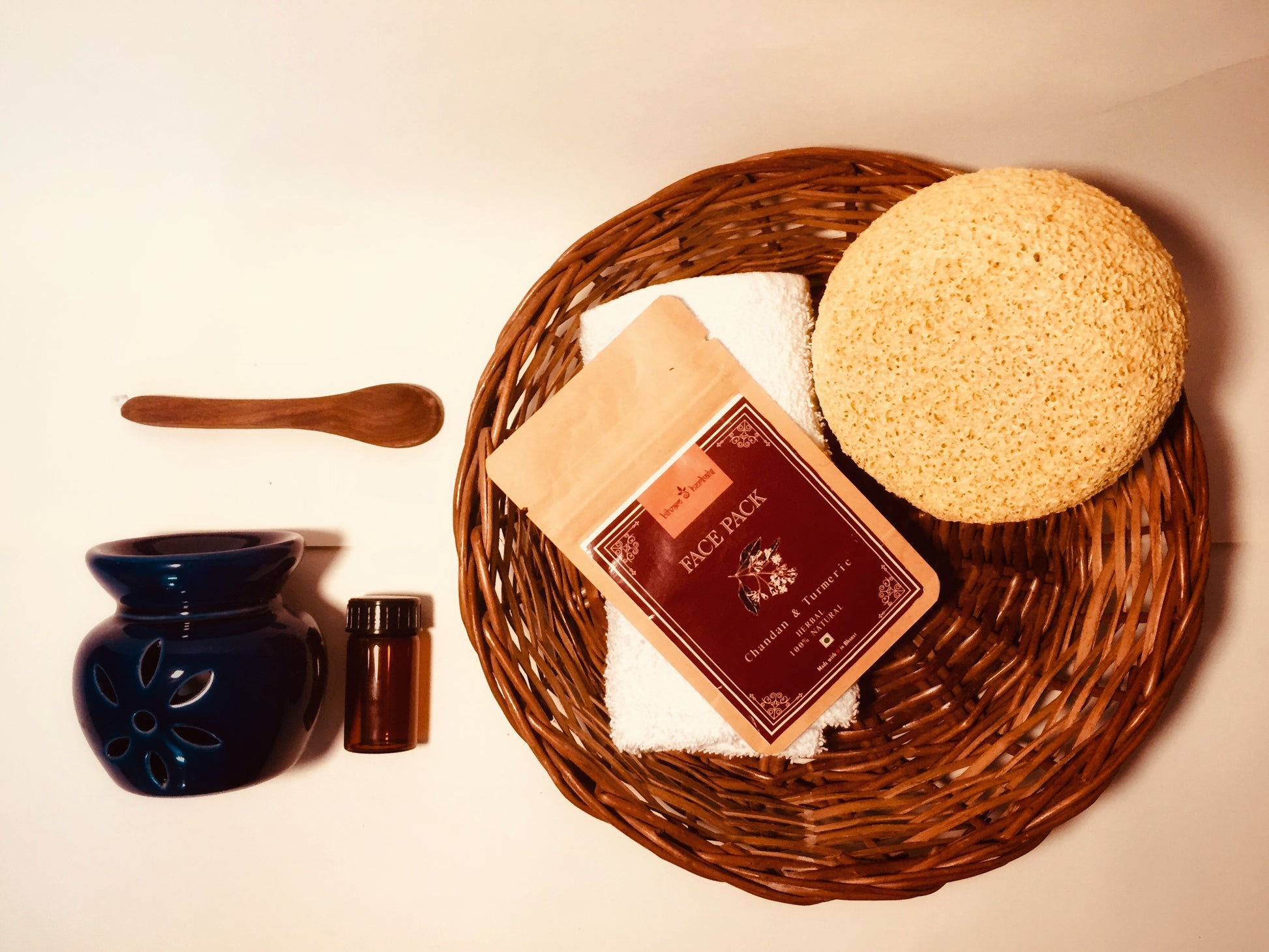 Chandan Turmeric Face Pack
Ingredients: Chandan, Turmeric, Pulses
How-to-Use: Mix with raw milk or rose water depending upon the application. See detailed instructions below
Health Benefits: Improves facial skin and gives a shink look on it
Sale price
Rs. 99.00
Regular price
Tax included.
Introducing our Ayurvedic Chandan Turmeric Face Pack - the perfect solution for busy, working individuals living in large towns and metropolitan cities in India who are concerned about their skin health but may not have access to traditional Ayurvedic knowledge.
Our Chandan Turmeric Face Pack is a natural, Ayurvedic product that helps improve facial skin, tightens skin muscles, and lightens wrinkles and dark lines or patches on the face. It also gives a nice shiny look to the face, making it a must-have for anyone looking to achieve a healthy and glowing complexion.
This face pack is made with natural ingredients like chandan (sandalwood) and turmeric, which have been used in Ayurvedic medicine for centuries for their powerful skin benefits. Sandalwood is known for its soothing properties, helping to calm and cool the skin while reducing inflammation and irritation. Turmeric is a natural anti-inflammatory and antioxidant, helping to brighten the skin and reduce the signs of aging.
Our Chandan Turmeric Face Pack can be easily integrated into your daily skincare routine. Simply mix the powder with water to create a paste and apply it on your face. It can be used as a face pack, scrub, or soap and is suitable for all skin types. With regular use, you'll notice a visible improvement in the quality and appearance of your skin.
Don't let a busy lifestyle come in the way of achieving healthy and glowing skin. Try our Chandan Turmeric Face Pack today and experience the power of Ayurvedic skincare!
How to Use
• Before applying the face pack, rinse face, neck and upper back thoroughly with plain water and wipe with clean cloth. . Take required amount of powder, mix with raw milk or rose water (only if it is pure and not having any chemicals) and apply all over face, neck and upper back.
• Keep the face pack till it dries or 20 mins and wash with plain water properly.
• Do not use soap before and after applying the face pack.
• Apply once a week for effective results.
Store in glass bottle or an airtight container.
Keep it in dry place at room temperature, away from sunlight Do not refrigerate, colour may vary.
Not for consumption
Not for medicinal use
For External use Only