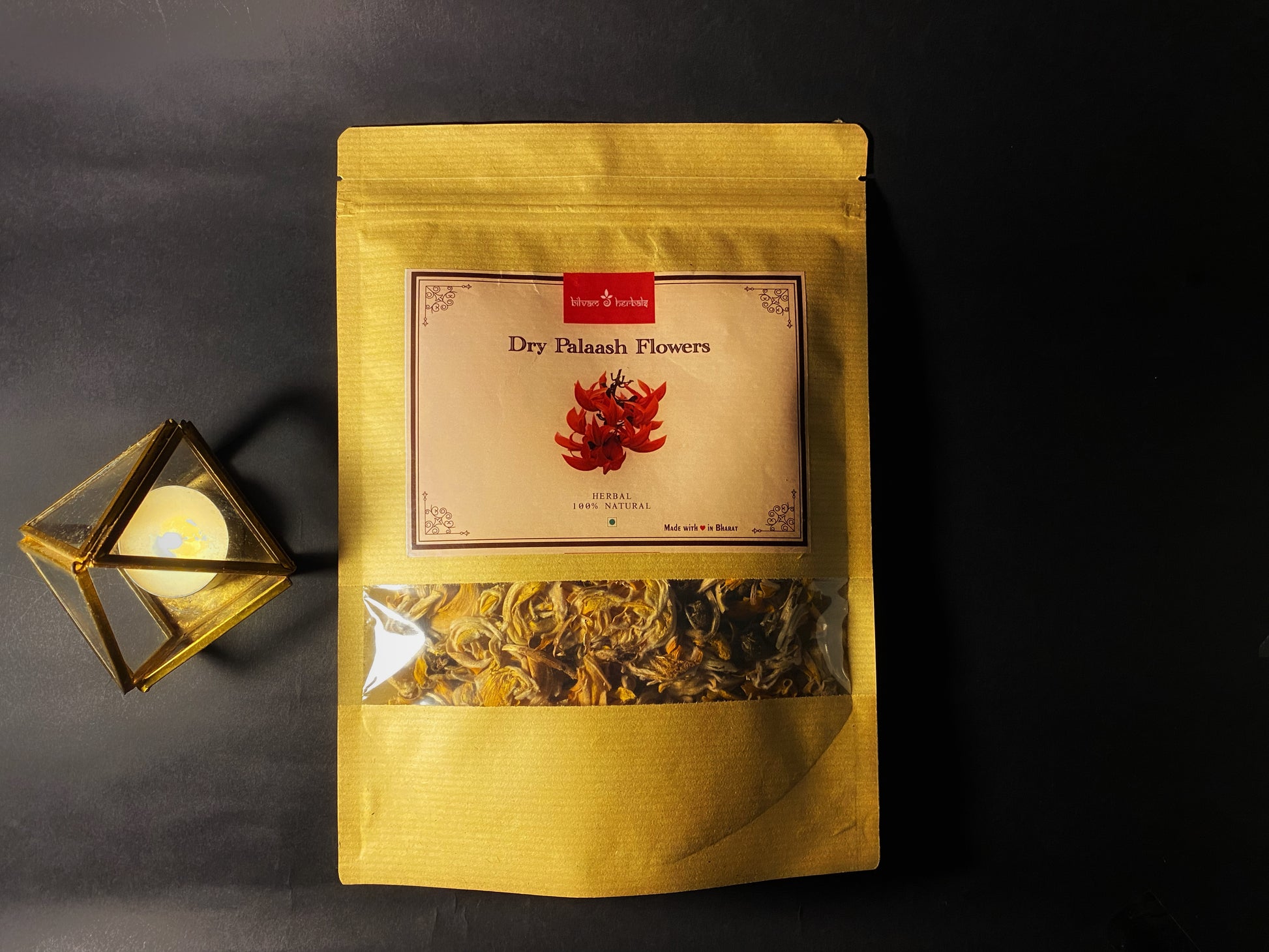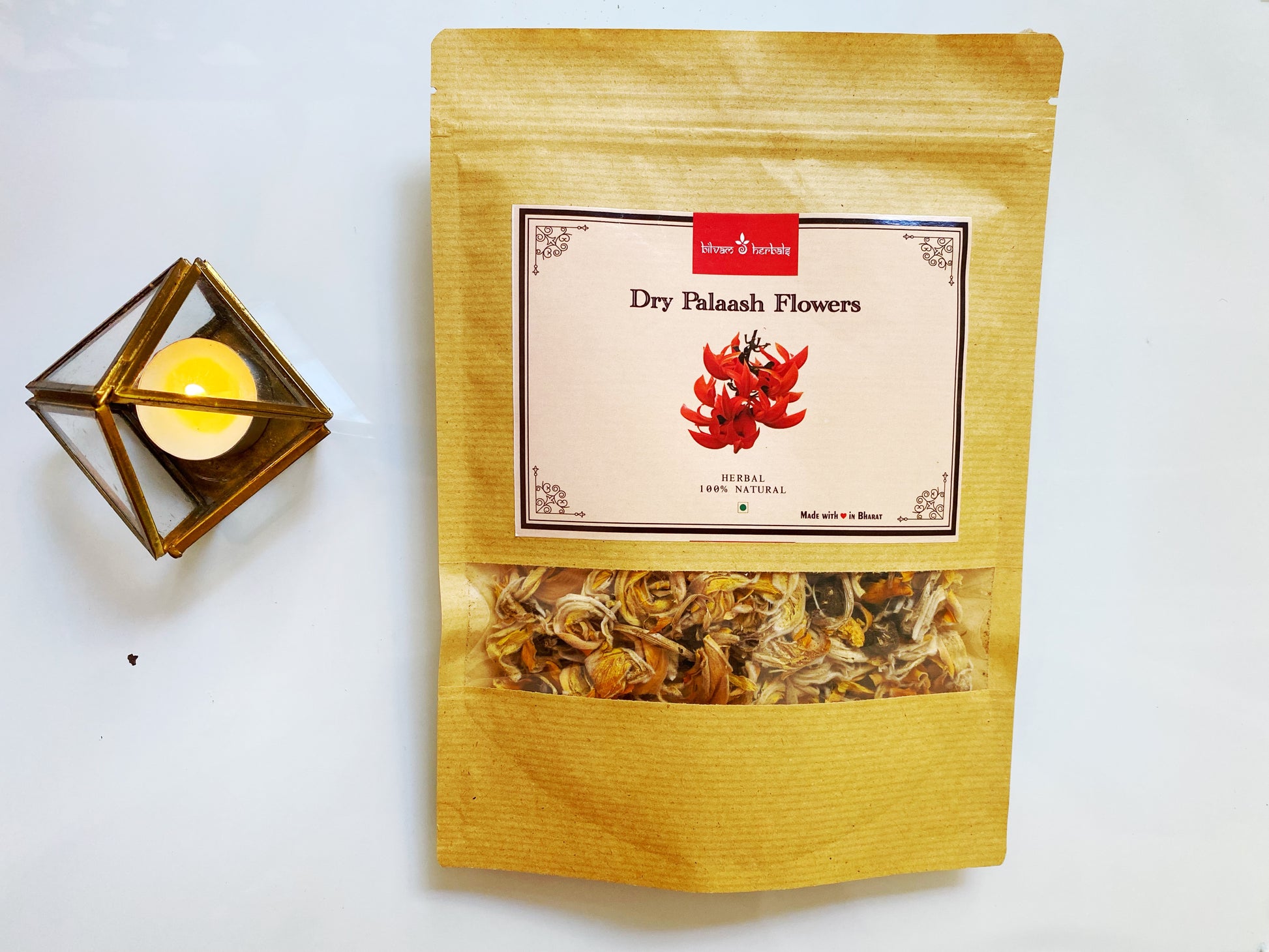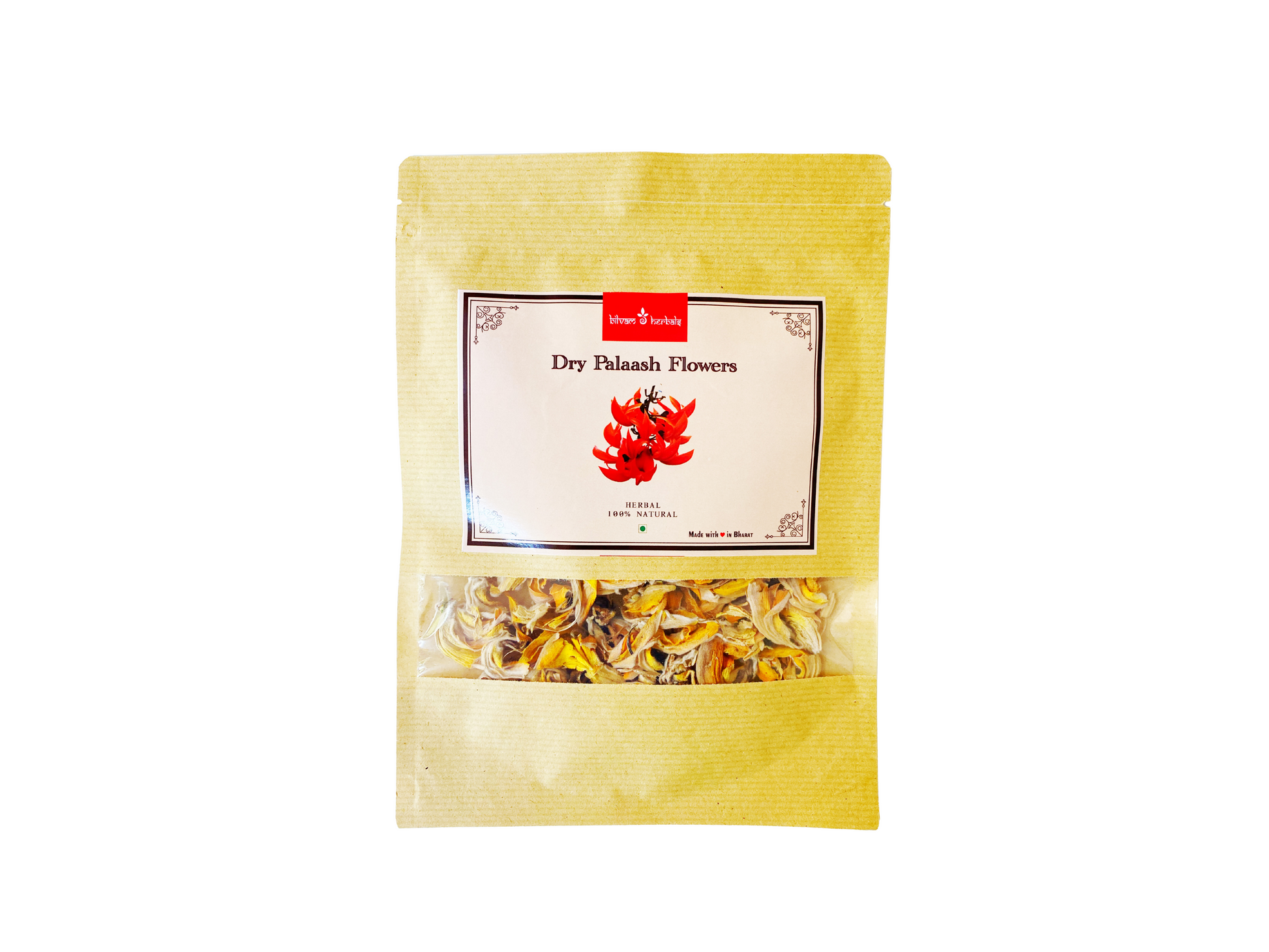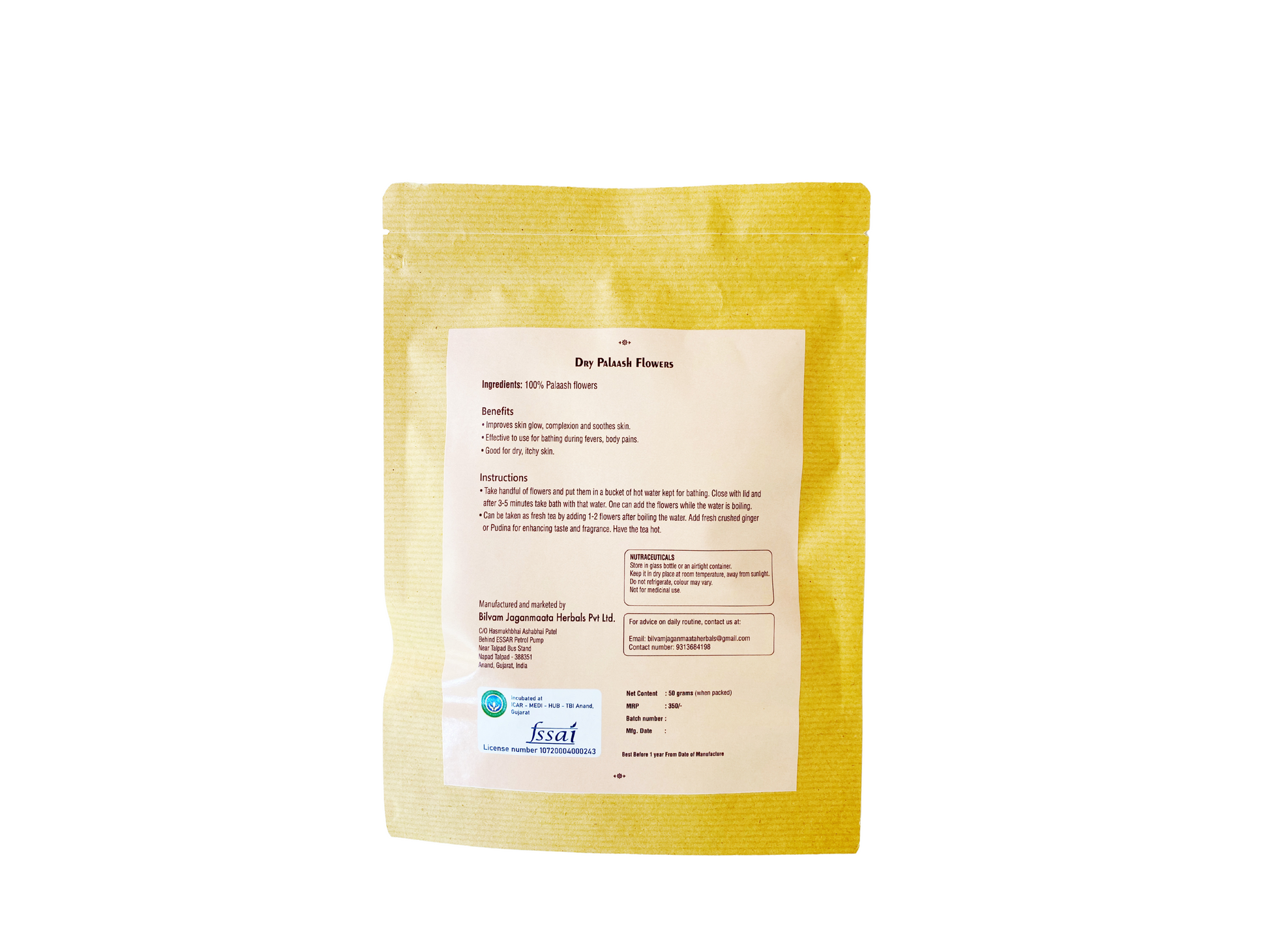 Ingredients: Palaash flowers
How-to-Use: Use for bathing or while making tea. See detailed instructions below
Health Benefits: Removes skin allergies, infections, and body pains.
Sale price
Rs. 349.00
Regular price
Tax included.
Introducing Dry Palaash Flowers, an Ayurvedic wonder that can be added to your hot bath or cup of tea for a relaxing and rejuvenating experience.
Health Benefits
This natural remedy has numerous health benefits, including improving complexion, aiding in skin glow, and soothing skin.
Not only does it have skin benefits, but it also works wonders on all kinds of skin allergies, infections, and body pains. It's a perfect solution for those who suffer from dry, itchy skin.
During fevers or body pains, the Dry Palaash Flowers can be added to your bath for effective relief.
How to Use
• Take handful of flowers and put them in a bucket of hot water kept for bathing. Close with lid and after 3-5 mins take bath using that water. One can add the flowers while the water is boiling.
• Can be taken as fresh tea by adding 1-2 flowers after boiling the water. Add fresh crushed ginger or Pudina for enhancing taste and fragrance. Have the tea hot.
Store in glass bottle or an airtight container.
Keep it in dry place at room temperature, away from sunlight
Do not refrigerate, colour may vary.
Not for medicinal use
For External use Only