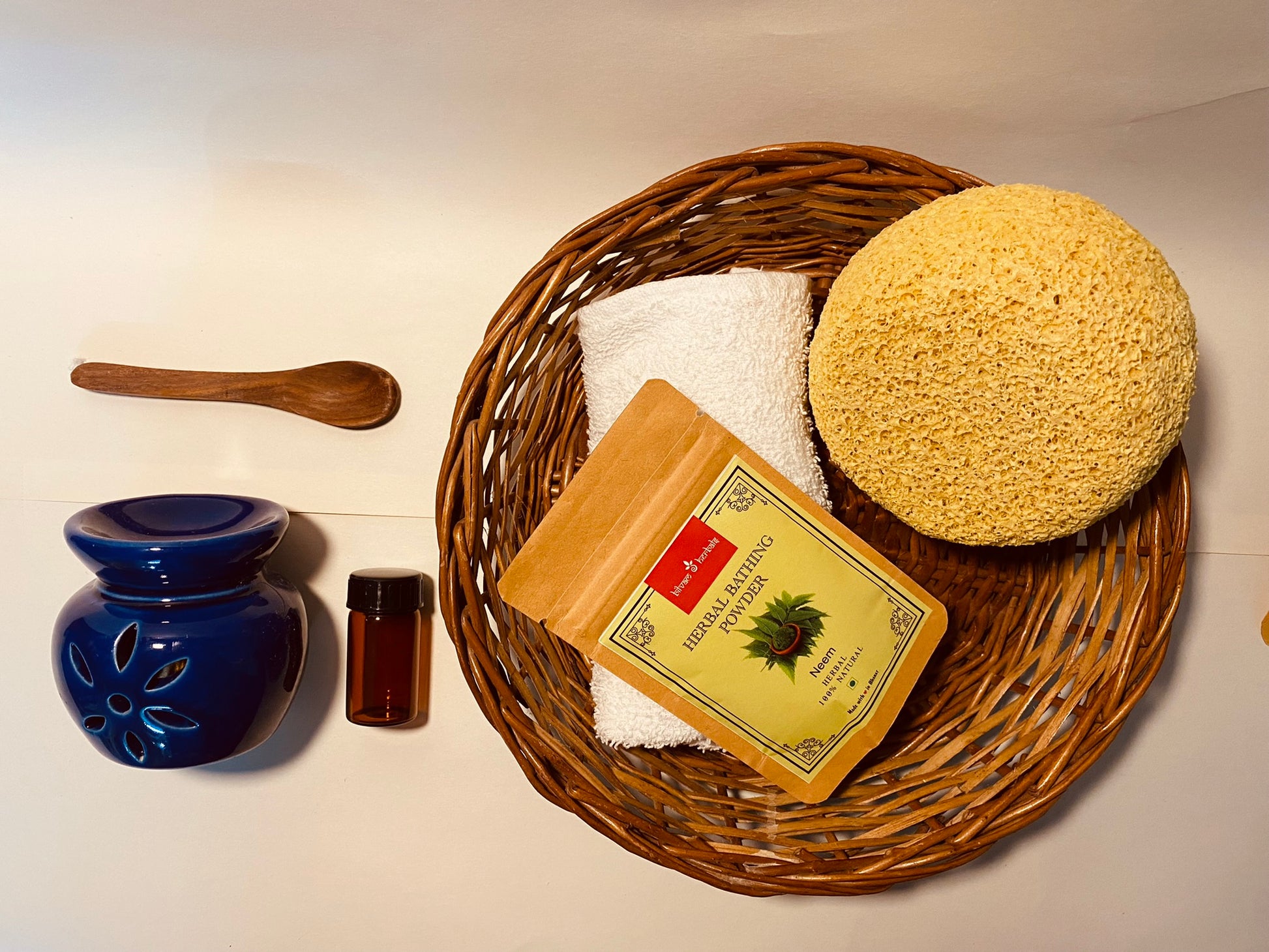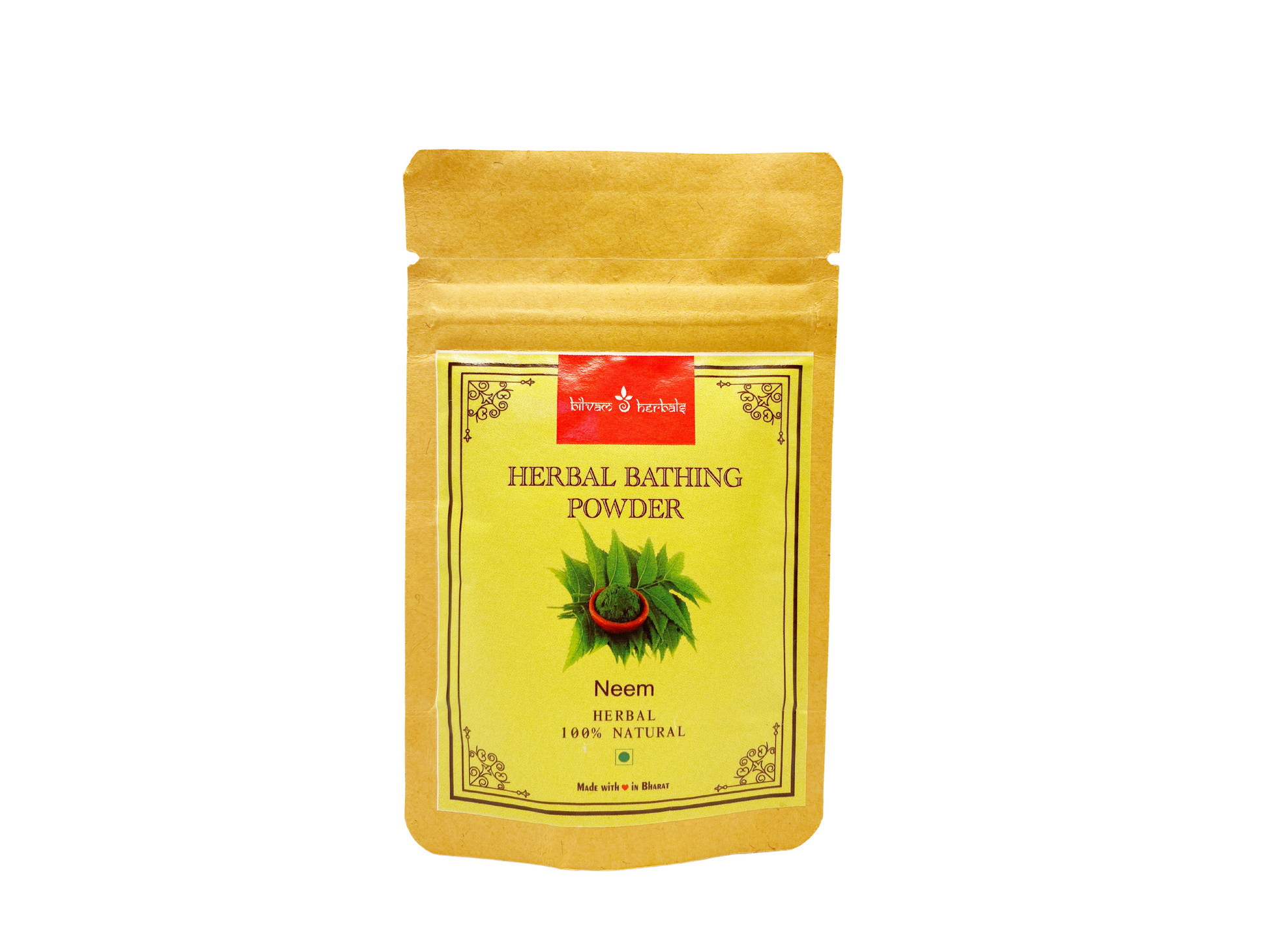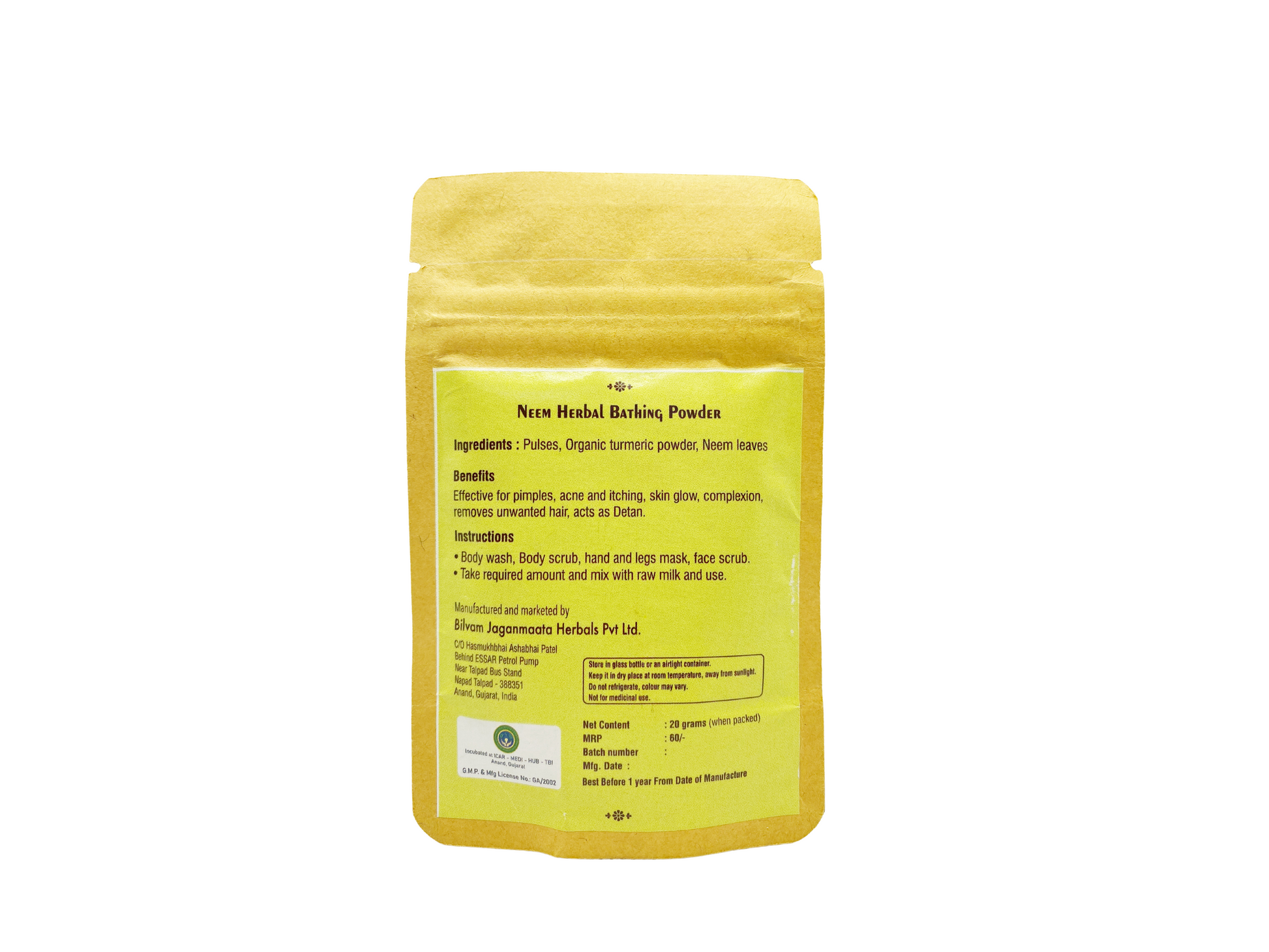 Neem Herbal Bathing Powder
Ingredients: Pulses, Organic turmeric powder, Neem leaves
How-to-Use: Mix with rose water or plain water depending upon the application. See detailed instuctions below
Health Benefits: Effective for pimples and acne, rashes, and skin allergy. Leaves skin fresh and reduces body odour. Glowing, soft and smooth skin, body scrub, detan, hands and legs mask
Sale price
Rs. 60.00
Regular price
Tax included.
Introducing our Ayurvedic Herbal Bathing Powder in the refreshing fragrance of Neem, made using Pulses, Organic turmeric powder, and Neem. This herbal powder is a perfect substitute for chemical-filled soap cakes and is designed to be used as a face and body pack, scrub, or soap, as well as a hands and legs mask.
Our Neem Bathing Powder is packed with numerous skin benefits. It aids in skin glow, improves complexion, soothes skin, and can even help remove unwanted hair on the body and face. With daily use, this herbal powder can also help to remove skin tan and improve body odour.
Neem has been used for centuries in Ayurveda for its medicinal properties. It is known for its antibacterial, antifungal, and anti-inflammatory properties, making it perfect for those with sensitive skin. Our herbal powder is also enriched with Organic turmeric powder, which is known for its anti-inflammatory and antioxidant properties. This combination of natural ingredients helps to keep your skin healthy and rejuvenated.
Our Neem Herbal Bathing Powder is perfect for busy, working individuals who live in large towns and metropolitan cities in India and are concerned about their health and the environment. It is a great way to move away from chemically filled products and embrace the natural goodness of Ayurveda. So, try our Neem Herbal Bathing Powder today and experience the goodness of nature!
How to use
• Body wash/ face scrub: Take required amount of powder, mix with rose water/plain water and use as Ubtan i.e., as a substitute of soap or body wash.
• Hands & Legs Mask: Take required amount of powder and mix with rose water and apply as mask on the hands and legs. Leave the mask till it dries or for 20 minutes and rinse nicely with plain water. Do not use soap or body wash on the day you apply this mask.
Store in glass bottle or an airtight container.
Keep it in dry place at room temperature, away from sunlight
Do not refrigerate, colour may vary.
Not for consumption
Not for medicinal use
For External use Only
Very good product
Very good product for bathing to any age group persons.
It's very good product for the skin.