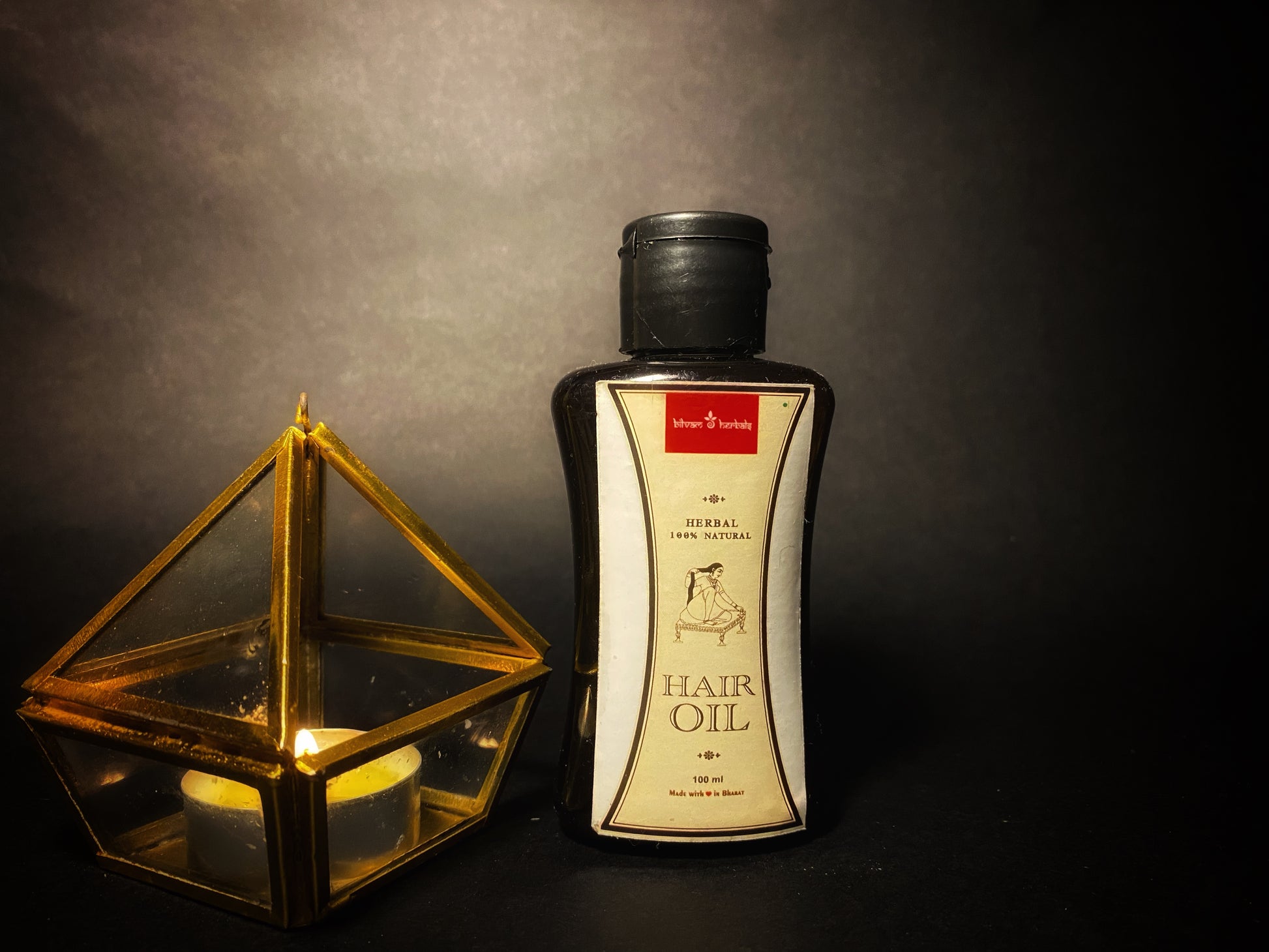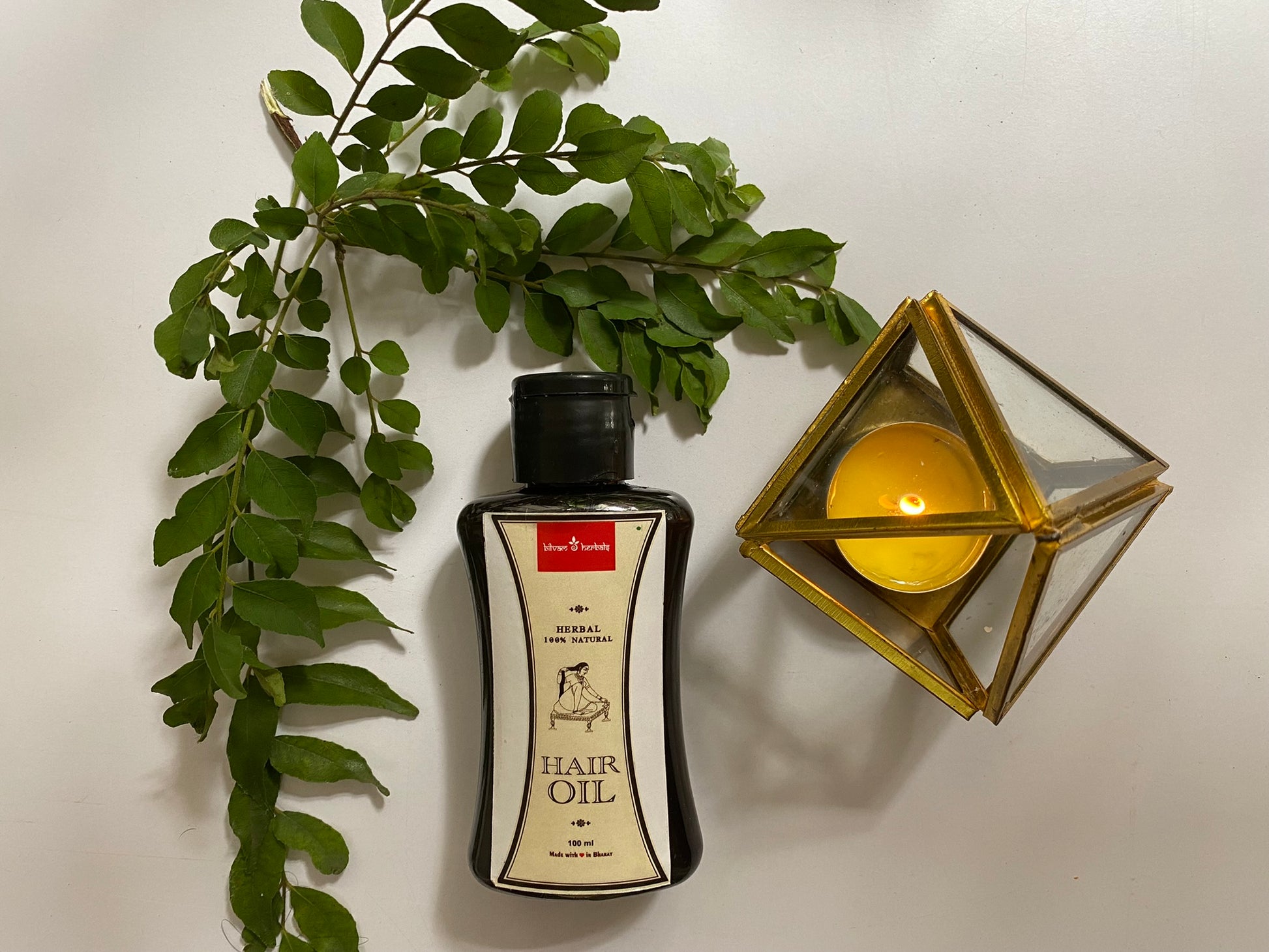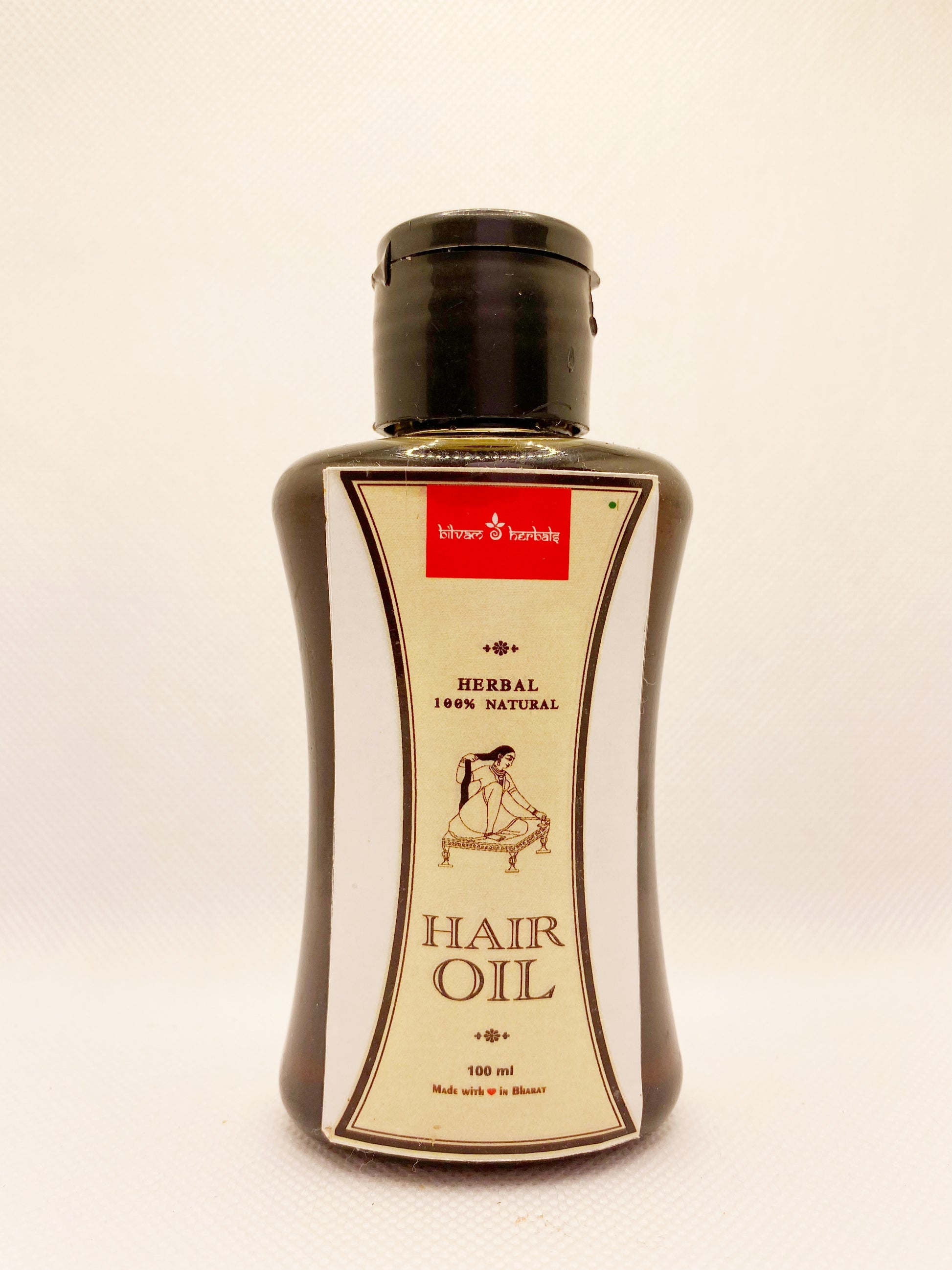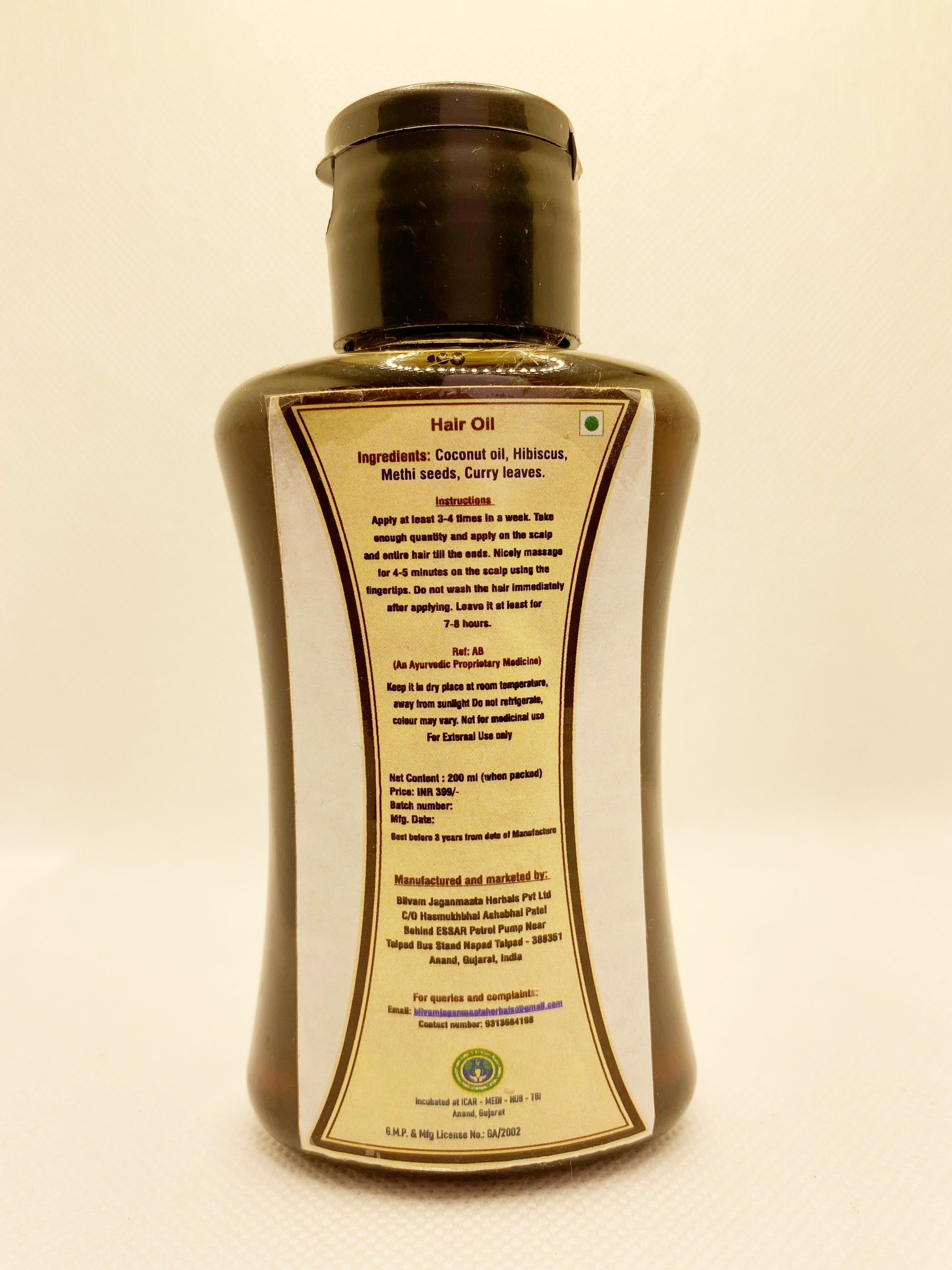 Ingredients: Coconut oil, curry leaves, Hibiscus leaves and flowers, methi seeds, Amla
How-to-Use: Apply for 4-5 minutes on the scalp. See detailed instructions below
Health Benefits: Prevents hair fall and improves hair texture
Sale price
Rs. 200.00
Regular price
Tax included.
Introducing our Ayurvedic Hair Oil - a natural and effective solution for all your hair care needs. Say goodbye to hair fall, dull hair and greying with our potent blend of ingredients. Our hair oil is made with the goodness of coconut oil, curry leaves, hibiscus leaves and flowers, methi seeds and amla - all renowned in Ayurveda for their hair care benefits.
Regular use of our Ayurvedic Hair Oil will help prevent hair fall and improve hair texture and growth. Over time, it will even help restrict greying. Simply apply the hair oil at least 3-4 times a week, taking enough quantity and applying it to the scalp and entire hair till the ends. Massage your scalp gently for 4-5 minutes with your fingertips and leave the oil in for at least 7-8 hours for best results.
Our Ayurvedic Hair Oil is carefully crafted using natural ingredients and is free from harmful chemicals, making it safe for regular use. Keep it in a dry place at room temperature and away from sunlight. Please note that the color of the product may vary and it is not for consumption or medicinal use. Our Ayurvedic Hair Oil is for external use only.
Say hello to healthy, luscious hair with our Ayurvedic Hair Oil. Incorporate it into your hair care routine and enjoy the benefits of natural, holistic hair care
How to Use
Take enough quantity and apply on the scalp and entire hair till the ends. 

Nicely massage for 4-5 minutes on the scalp using the fingertips. 

Do not wash the hair immediately after applying. 

Leave it at least for 7-8 hours. 

The product is advised to Keep in a dry place at room temperature, away from sunlight. 

Do not refrigerate, colour may vary. 

It is not for consumption. 

Not for medicinal use. 

For External use Only