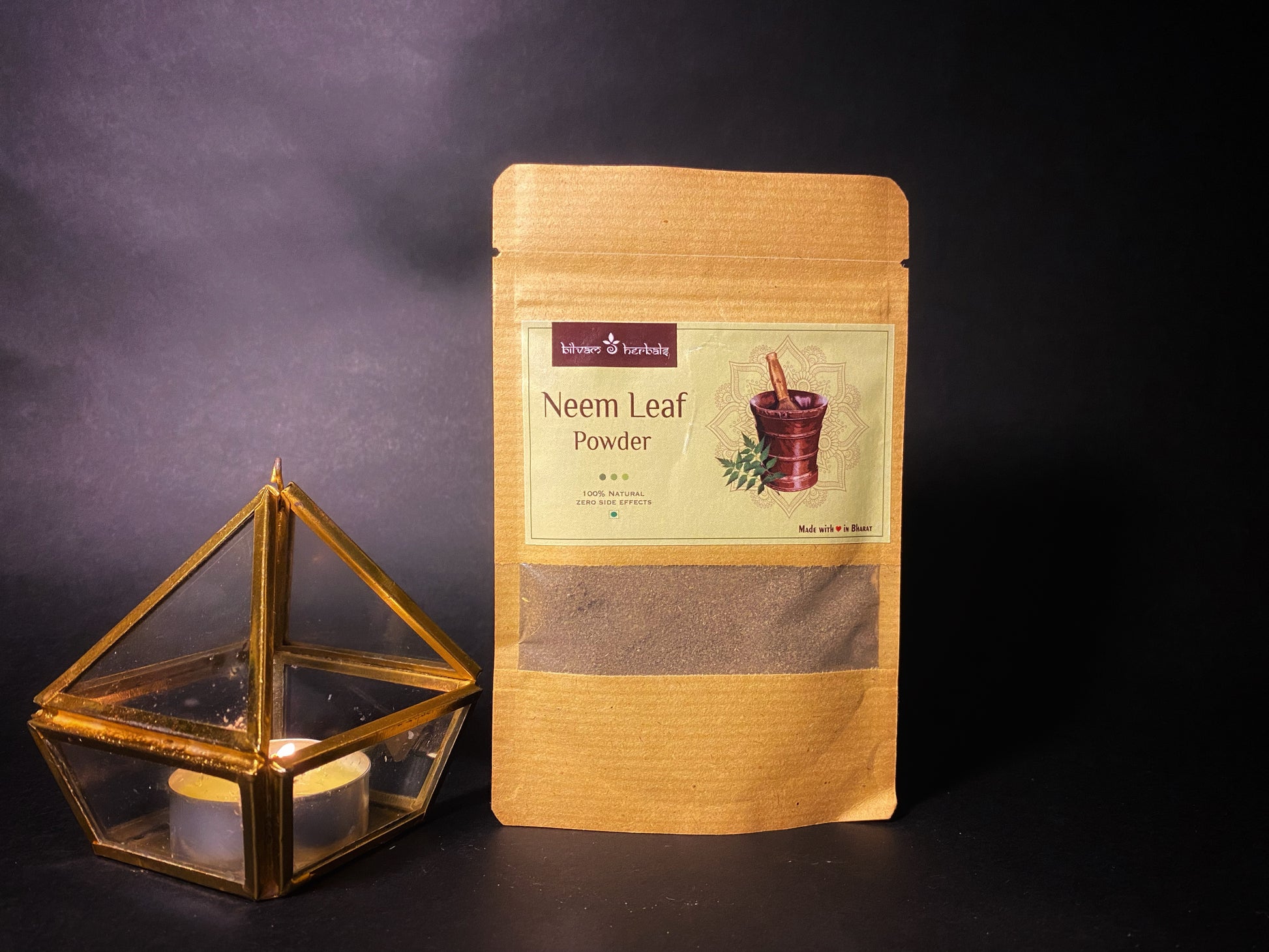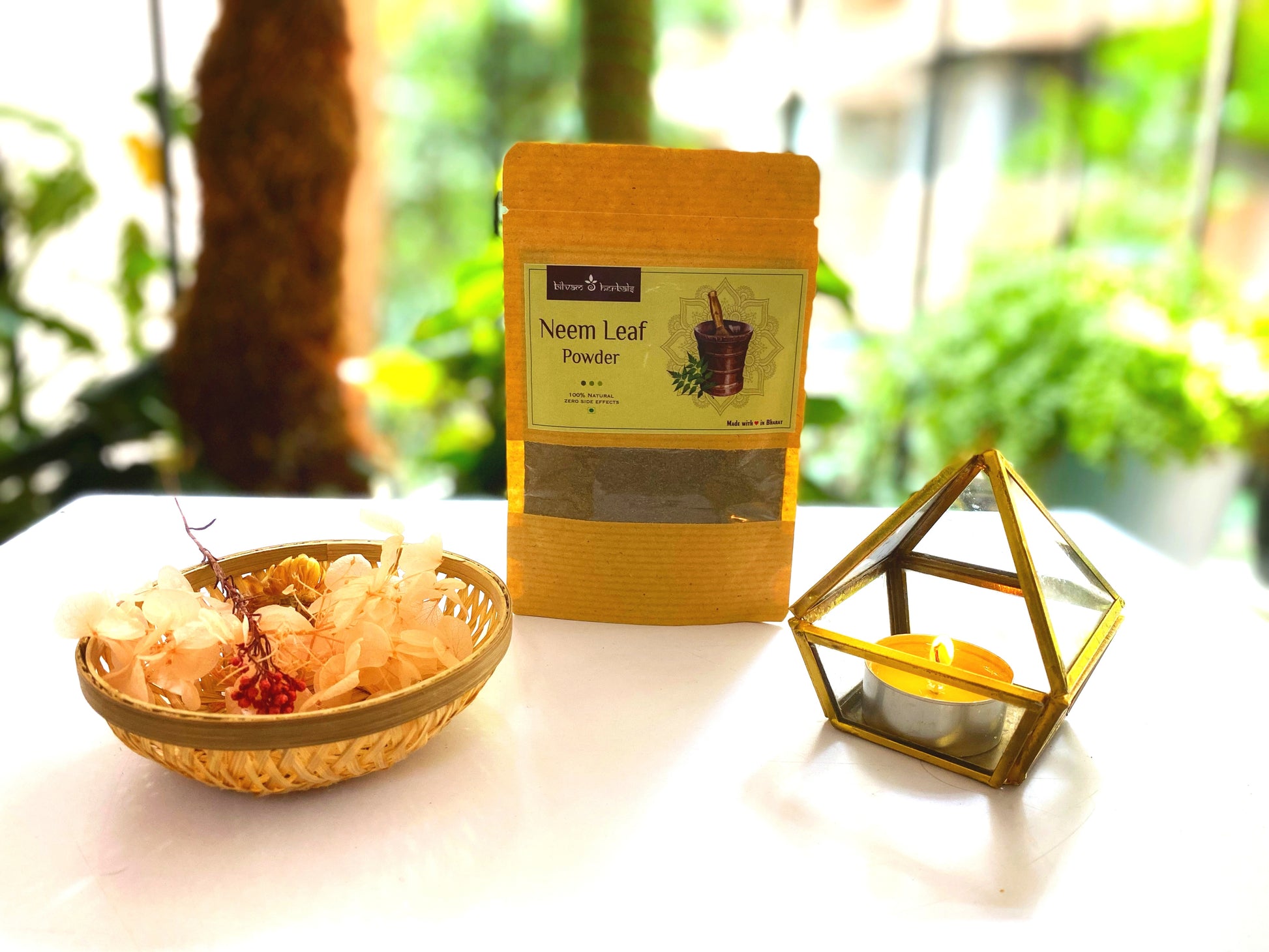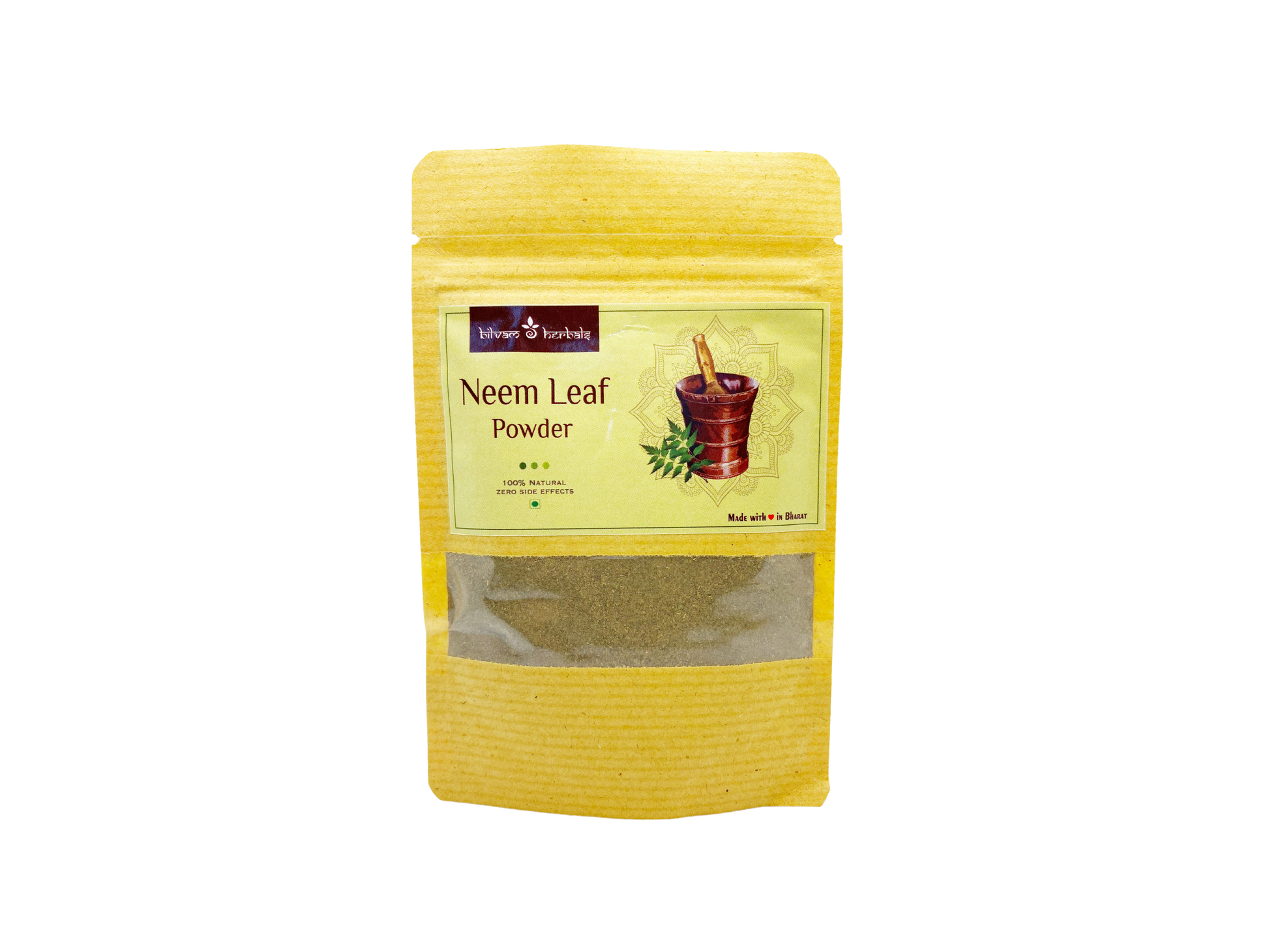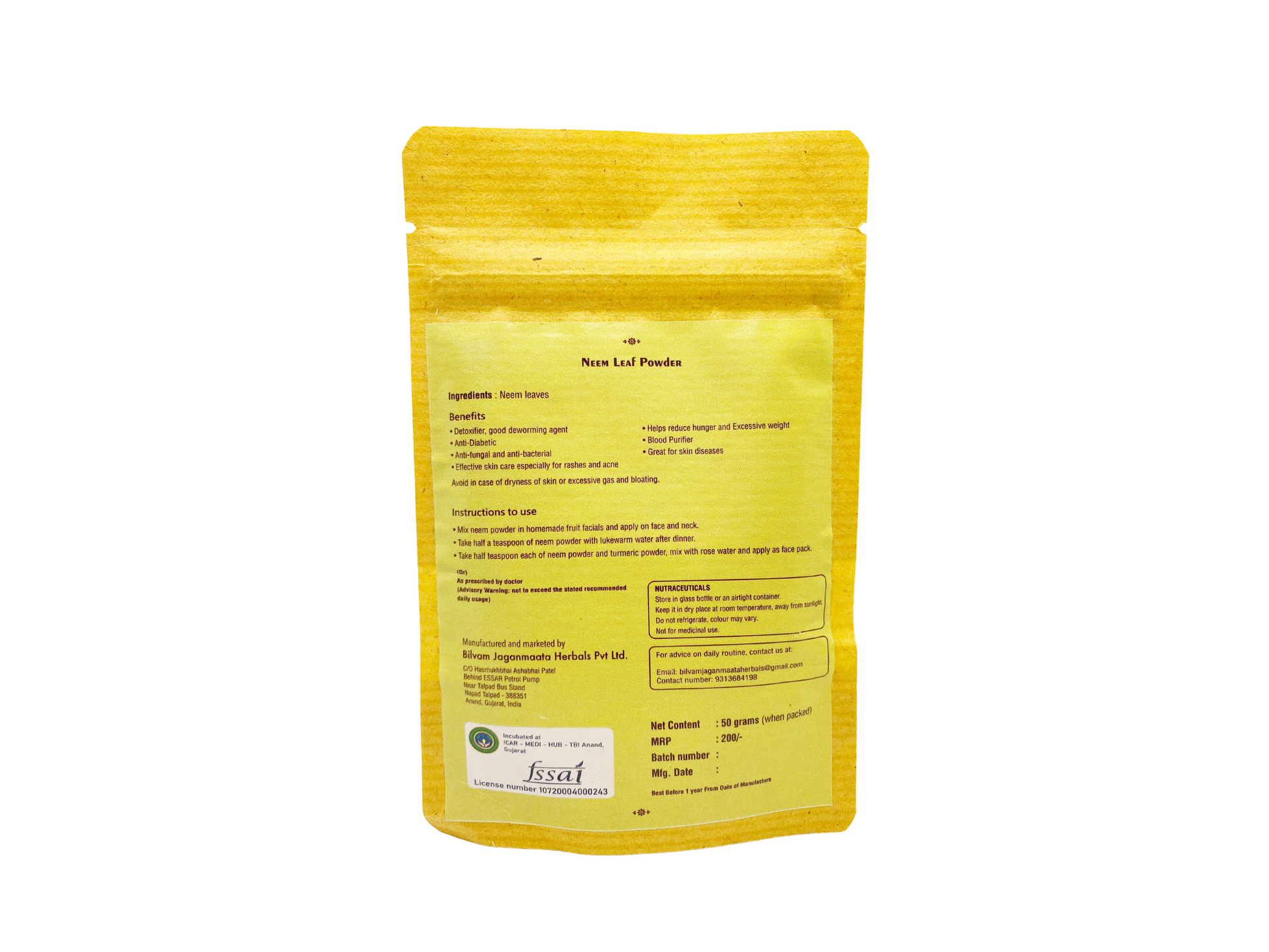 Ingredients: Neem leaves
How-to-Use: Mix with fruit facials, consume with water, or turmeric powder, depending upon application. See Detailed instructions below.
Health Benefits: Effective for skin care, and helps reduce hunger and weight.
Sale price
Rs. 199.00
Regular price
Tax included.
Neem Leaf Powder: Your Ayurvedic Remedy for a Healthy Gut and Clear Skin
Looking for a natural remedy to detoxify your body and clear your skin? Look no further than Neem Leaf Powder! Made from 100% natural neem leaves from Anand, Gujarat, this powder is a potent detoxifier, deworming agent, and blood purifier. It's also effective against acne, pimples, and other skin problems. With its anti-diabetic, antifungal, and antibacterial properties, this powder is a must-have in your Ayurvedic arsenal.
Say goodbye to toxins, unwanted hunger, and pesky skin problems with Neem Leaf Powder. Try it now and see the difference it can make!
Avoid on the skin in case the skin is very dry.
How to Use
For consumption- take half a teaspoon with warm water after dinner.
For skincare- mix in homemade fruit facials and apply.
Store in a glass bottle or an airtight container. 
Keep it in dry place at room temperature, away from sunlight.
Do not refrigerate, colour may vary.