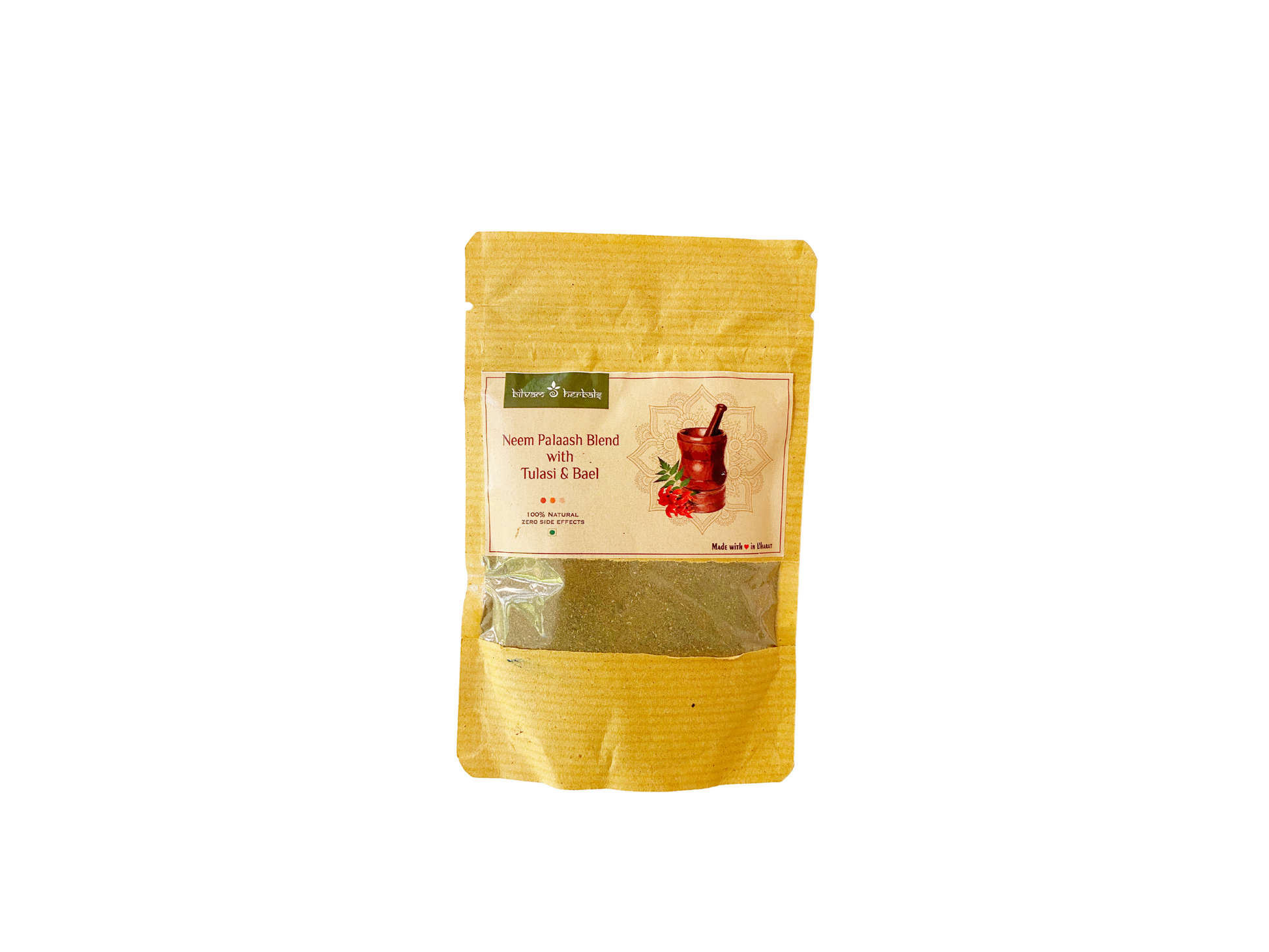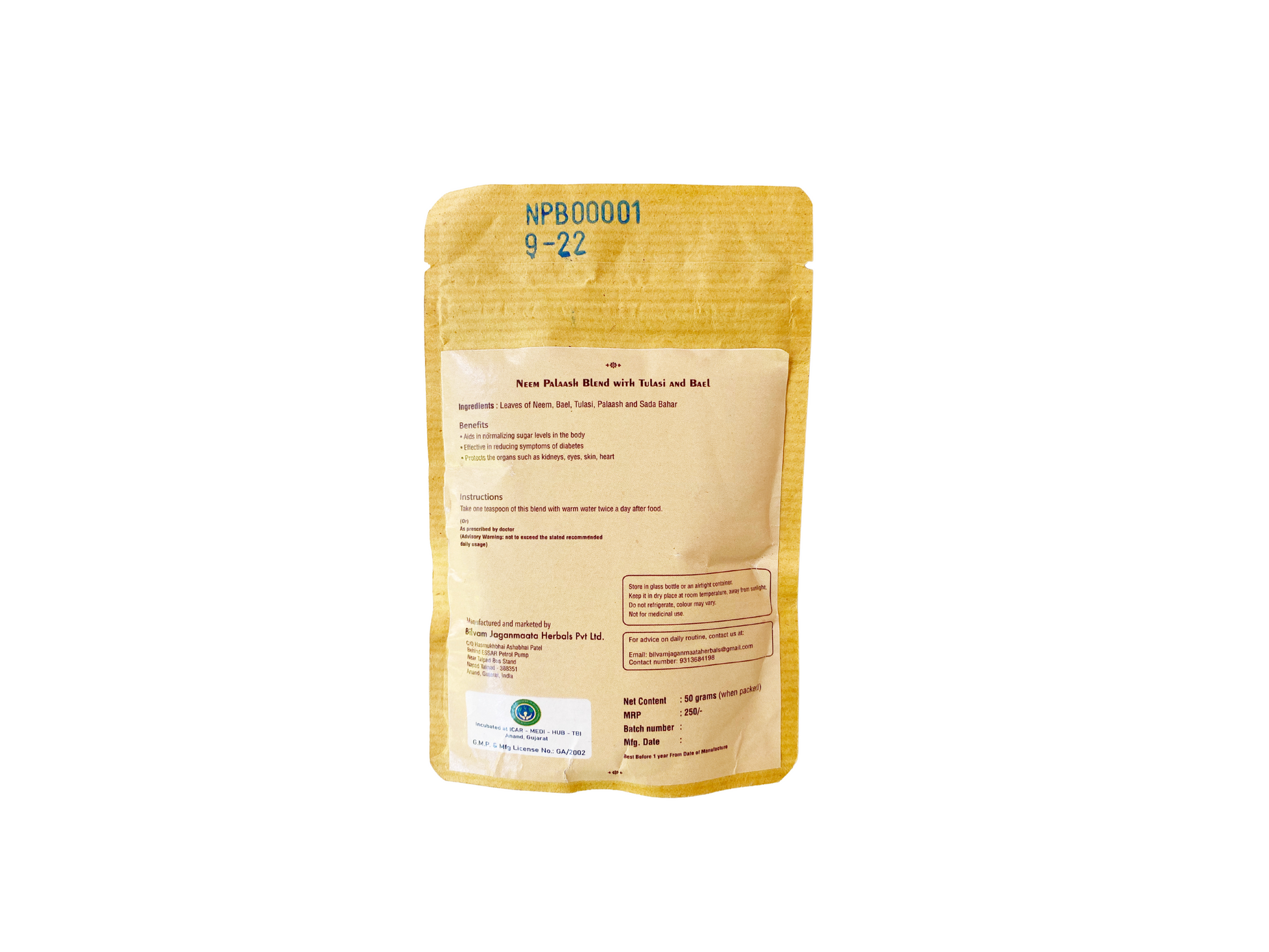 Neem Palaash Blend with Bael and Tulasi
Ingredients: Neem leaves, Tulasi, Bael, Bhuiamlaki, Sadabahar
How-to-Use: Take one teaspoon of the blend after food twice a day with warm water
Health Benefits: Reduces diabetes, protects liver, kidneys, eyes, and skin
Sale price
Rs. 249.00
Regular price
Tax included.
Neem Palaash Blend with Bael and Tulasi is an Ayurvedic herbal blend that offers a plethora of health benefits. This blend is particularly helpful for those with diabetes, as it can effectively reduce symptoms of diabetes and protect organs such as liver, kidneys, eyes, and skin.
The blend is made using natural leaves of Neem, Palaash, Bael, Tulasi, Periwinkle, Bhuiamlaki, and Jamun. Each of these ingredients is carefully chosen for its medicinal properties and combined in the right proportion to create a potent herbal blend.
Neem, Palaash, Bael, and Tulasi are known for their anti-diabetic properties, while Periwinkle is used to improve blood circulation and Bhuiamlaki is a natural liver tonic. Jamun is another important ingredient that helps to regulate blood sugar levels and promote healthy digestion.
To use the blend, simply take one teaspoon of the blend after food twice a day with warm water. Regular use of this blend can help to keep blood sugar levels in check, protect vital organs from damage caused by high blood sugar levels, and improve overall health and well-being.
The Neem Palaash Blend with Bael and Tulasi is 100% natural and has no side effects. It is a safe and effective way to manage diabetes and promote overall health and wellness.
How to use
Take one teaspoon of the blend after food twice a day with warm water
Neem Palaash Blend with Bael and Tulasi
It seems it's working. That's the reason I have ordered for two more packs and got it.
Medicines are so genuine
Review of my treatment and advice by Mrs. Sudha. She advised me to take simple medicine made by them and valuable inputs on kind of food intake. No other doctors identified that I had gluten problem. She instantly said after listening to my condition, that she suspects gluten in my food giving me problems. These are about the advices. The medicines are so genuine that my blood sugar has come down from 415 to 215 in 20 days. My joint pains have drastically reduced. I have lost 8 kg weight. My cholesterol is within limits which was high too. I am not taking any other medicines except drastic change in food styles as advised. I am suffering from joint pains for 8 years with osteoporosis. My condition is improving too following the advises given by Mrs. Sudha.