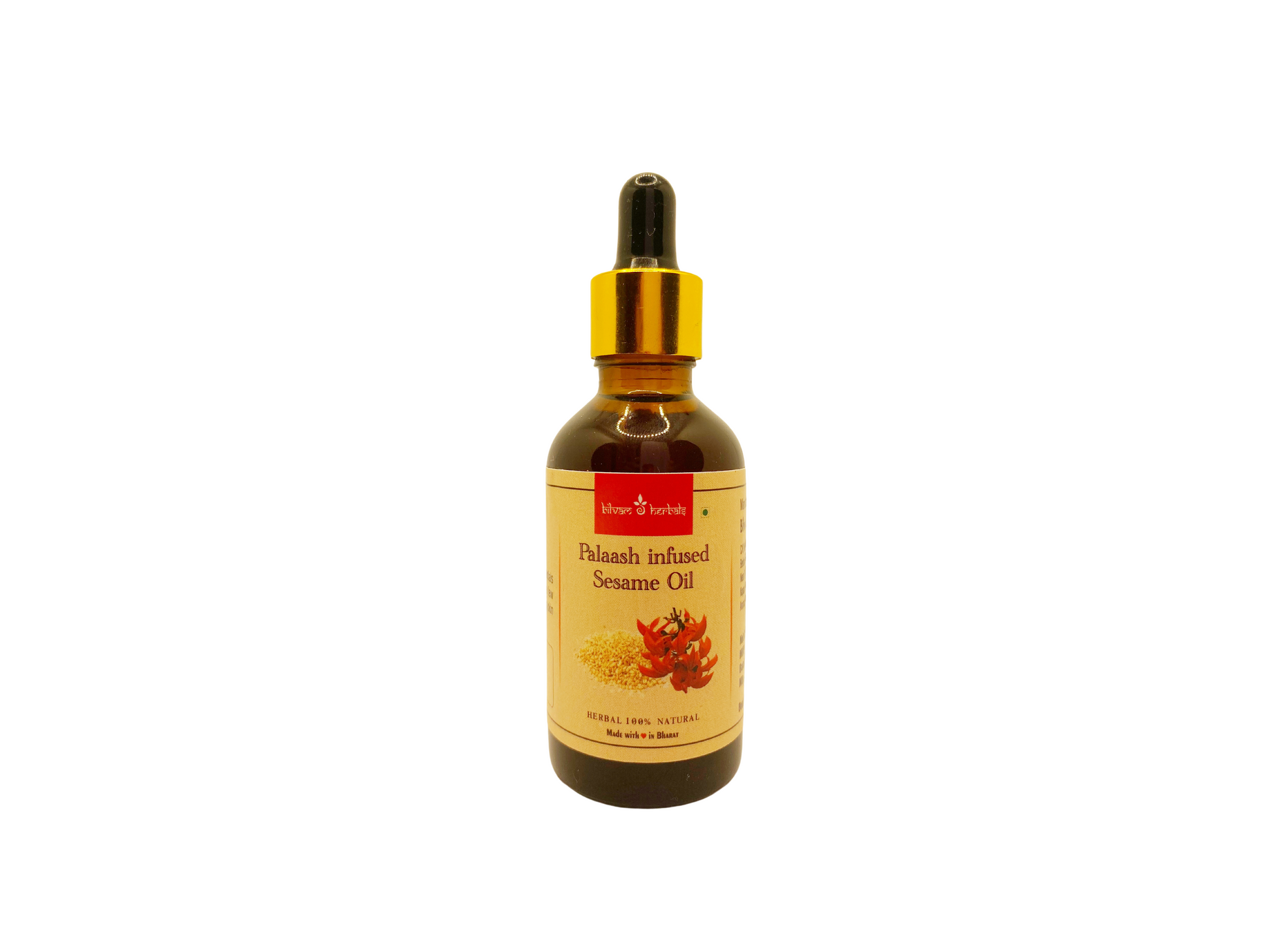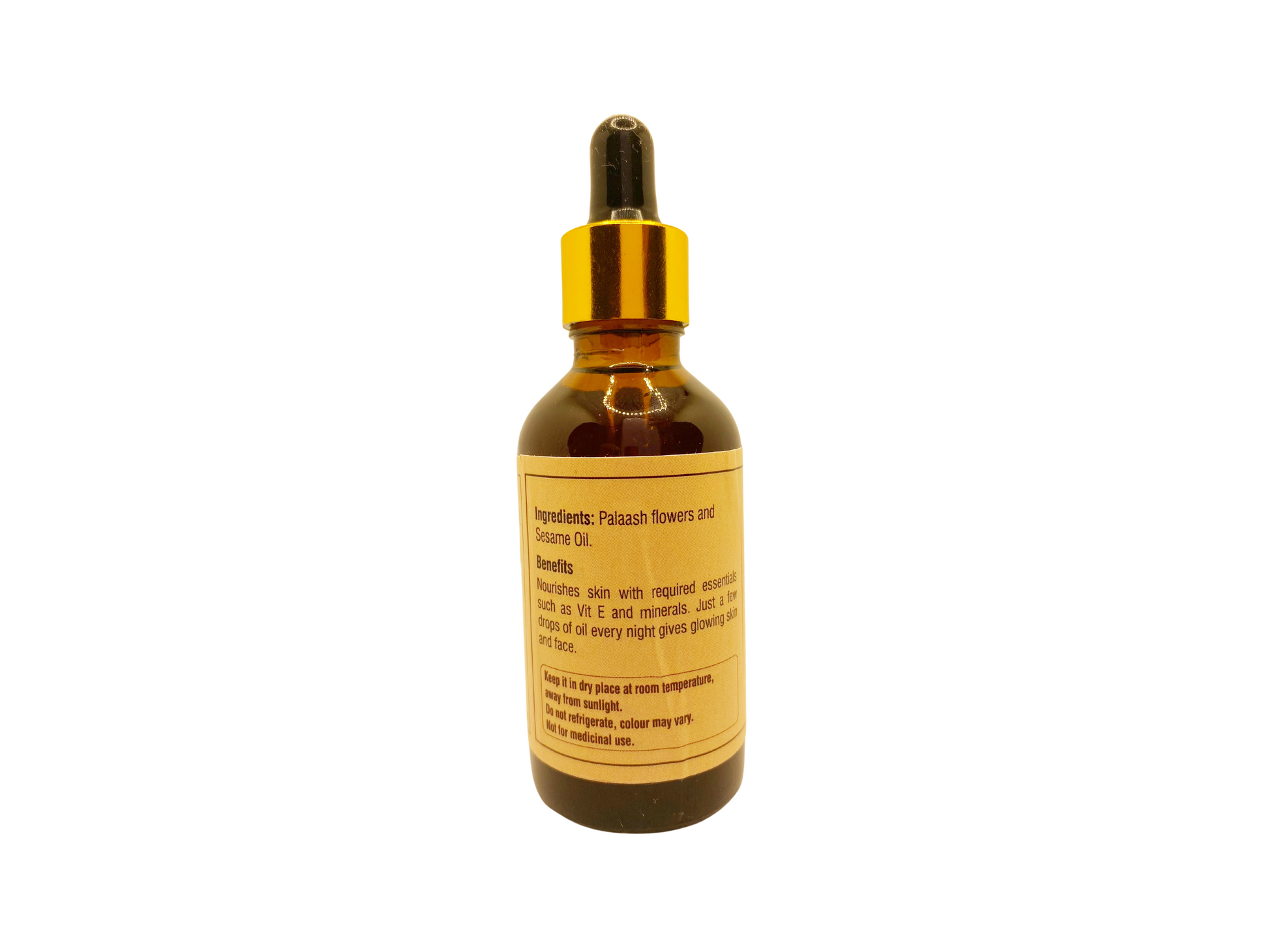 Palaash Flowers infused sesame oil
Ingredients: Palaash flowers and Sesame Oil
How-to-Use: Take 2-3 drops of oil, every night on face, hand & neck. See detailed instructions below
Health Benefits: Helps in detan & soft, smooth & glowing skin.
Sale price
Rs. 300.00
Regular price
Tax included.
Palaash Flowers infused sesame oil is an all-natural, Ayurvedic product that offers a multitude of benefits for the skin. Made using pure sesame oil and infused with Palaash flowers, this oil is rich in essential vitamins and minerals that nourish and revitalize the skin. Palaash flowers are known for their anti-inflammatory properties, which make this oil an excellent choice for people with psoriasis.
This oil is perfect for those who want to pamper their skin with a natural, chemical-free product. Just a few drops of oil applied to the face before bed can provide a glowing complexion in the morning. It's non-greasy and absorbs quickly, leaving the skin feeling soft and supple.
Overall, Palaash Flowers infused sesame oil is an excellent choice for anyone looking for a natural and effective way to nourish and rejuvenate their skin. It's easy to use and provides visible results in just a few uses.
How to Use
Take 2-3 drops of oil in your hand, and apply it on your face, neck, and hand.
For Psoriasis condition: Apply this oil all over the body and bathe in the Sun for 20 minutes. Stay indoors for 20 minutes after which take a bath with warm water. Half an hour before you start the process and during the process do not eat or drink anything including water. Need to do in the morning before 8 am (winters), 7:30 am (summers).
For other skin-related conditions: Take 2-3 drops of oil in your hand, and apply it on your face, neck, and hand. Apply it every night.
• Do not use soap while taking bath after oil application. Use any of the bathing powders by Bilvam Herbals as a substitute for soap.
• Apply once a week for effective results. For aggravated skin allergies, need to use it daily or every second day.
Keep it in a dry place at room temperature, away from sunlight
Do not refrigerate, colour may vary.
Not for consumption
Not for medicinal use
For External use Only
Palaash Flowers infused sesame oil