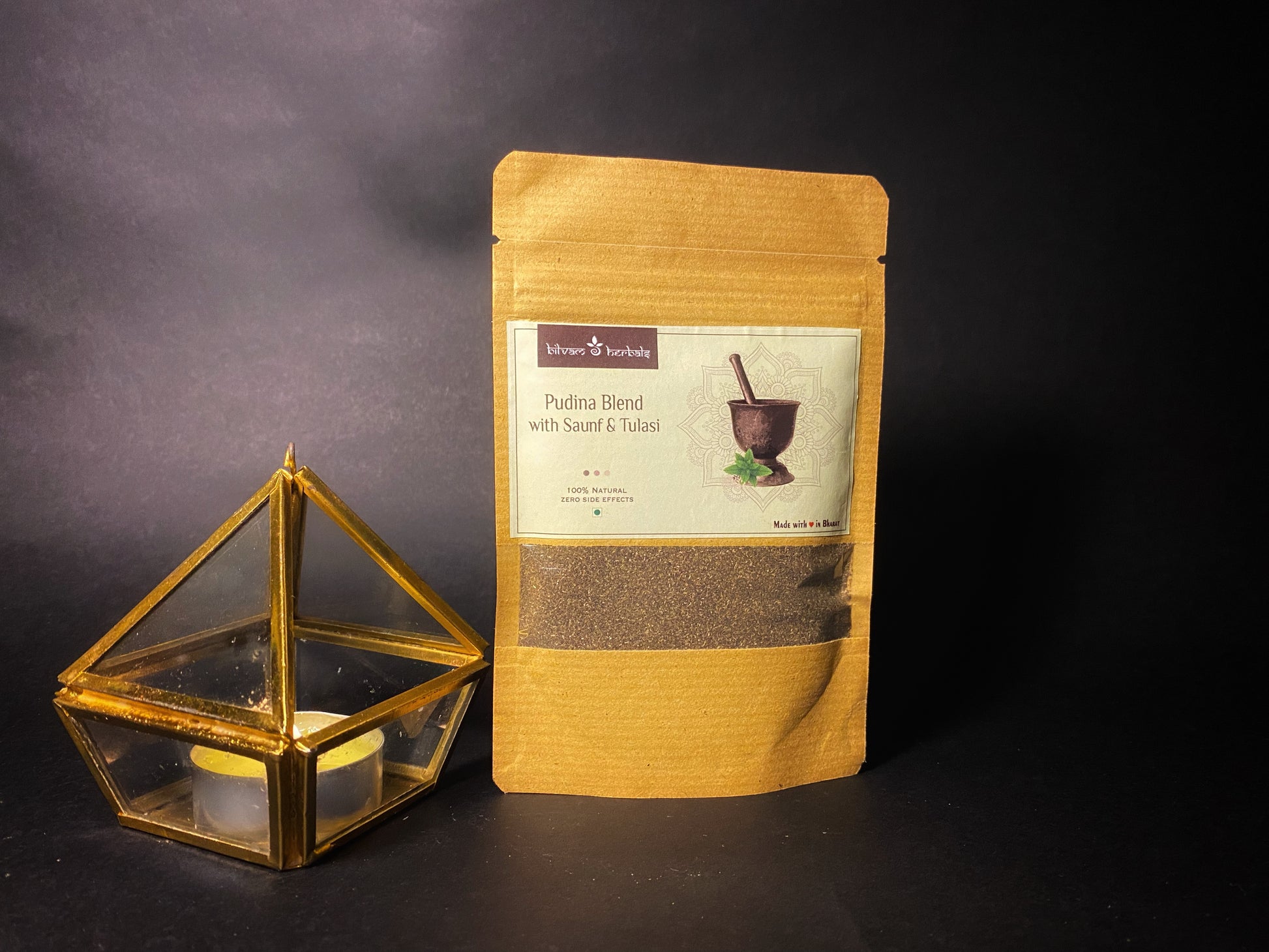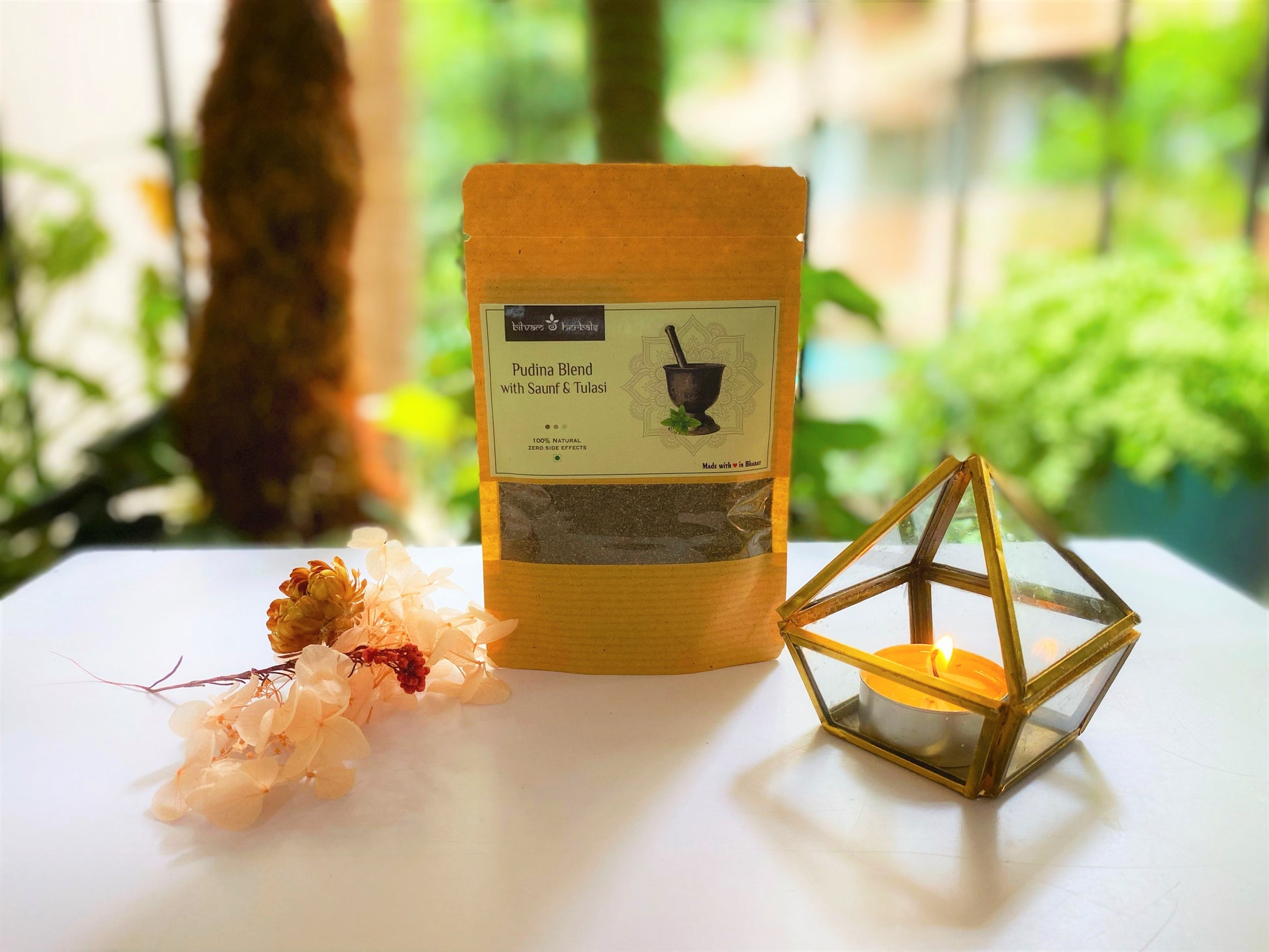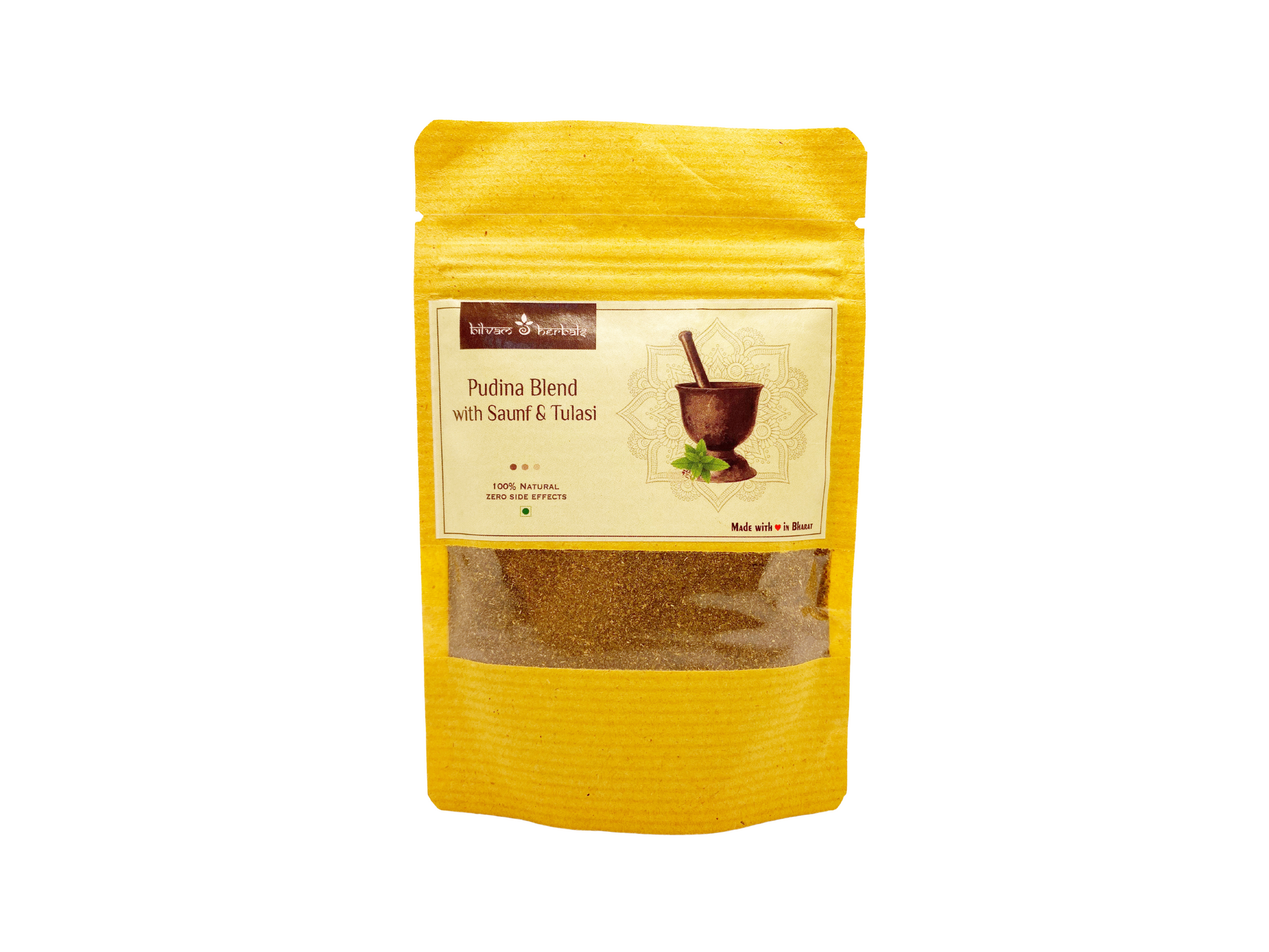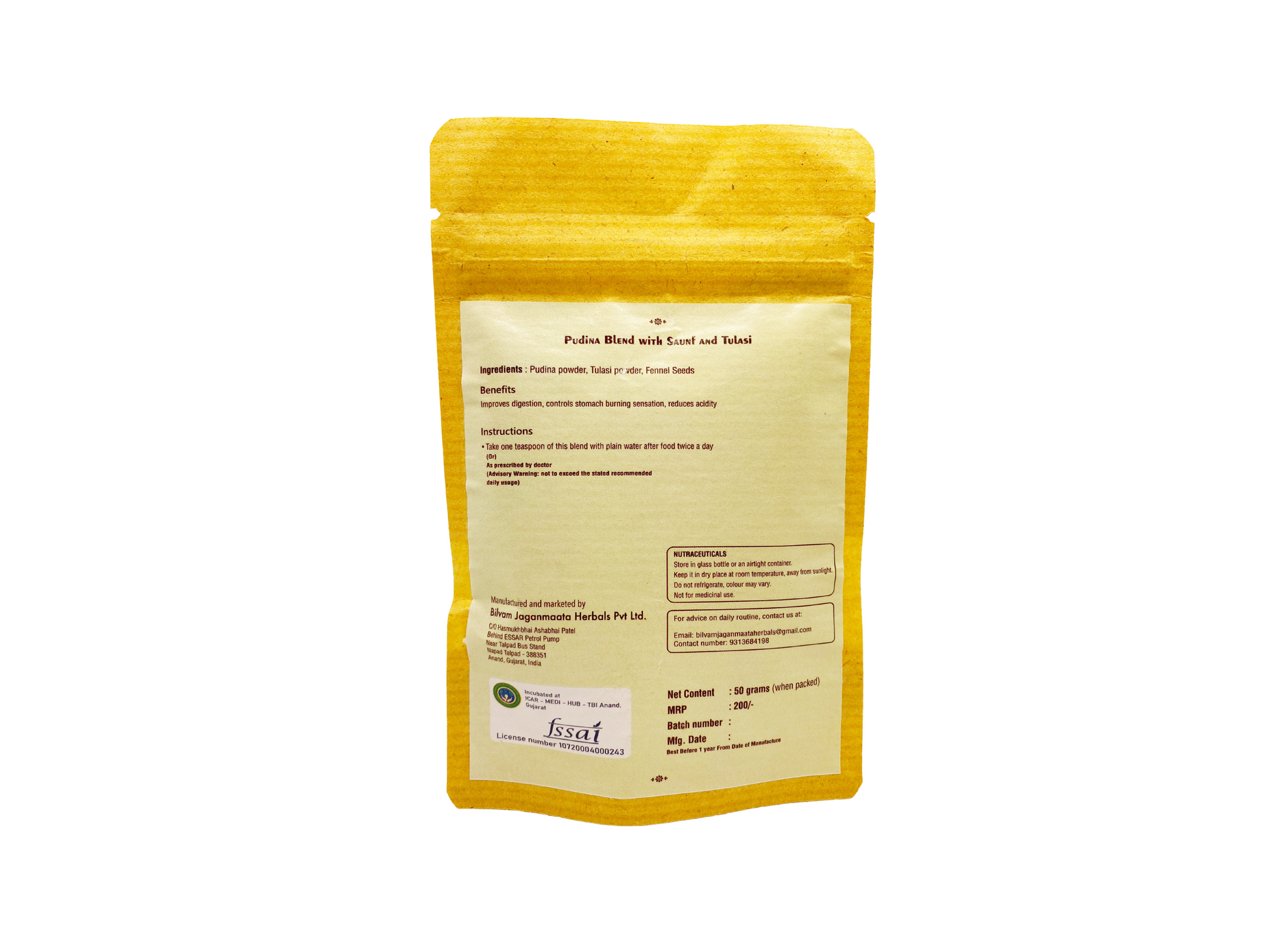 Pudina blend with Saunf and Tulasi
Ingredients: Pudina powder, Tulasi powder, Fennel Seeds
How-to-Use: Take 1 teaspoon with plain water after food, twice a day
Health Benefits: Improves digestion, controls stomach burning sensation, reduces acidity
Sale price
Rs. 200.00
Regular price
Tax included.
Pudina blend with Saunf and Tulasi is an Ayurvedic mix of herbs that can help you improve your digestion and reduce stomach-related discomfort. This blend is made using high-quality Pudina powder, Tulasi powder, and Fennel seeds.
Pudina, also known as mint, is known for its refreshing taste and cooling properties. It has been used for centuries as a natural remedy for various digestive problems such as indigestion, gas, and bloating. Tulasi, also known as holy basil, has been used in Ayurveda for its various health benefits, including improving digestion and reducing inflammation. Fennel seeds, or saunf, are known for their carminative properties, which can help reduce gas and bloating.
This blend is an excellent natural remedy for those who suffer from digestive problems. It can help control stomach burning sensations, reduce acidity, and improve digestion. Additionally, it can be consumed as a tea or added to food for an extra kick of flavor and digestive support.
Our Pudina blend with Saunf and Tulasi is made using only high-quality, natural ingredients, with no added preservatives or chemicals. It is a safe and effective way to improve your digestion and overall health. Try it today and experience the benefits of this Ayurvedic blend for yourself!
How to Use
Take one teaspoon of this blend with plain water after food twice a day
(Or) As prescribed by doctor (Advisory Warning: not to exceed the stated recommended daily usage)
Digested well
This product work well other product I buy. body heat not full control my over heat body inflammatory bowel disease I'll suffer that