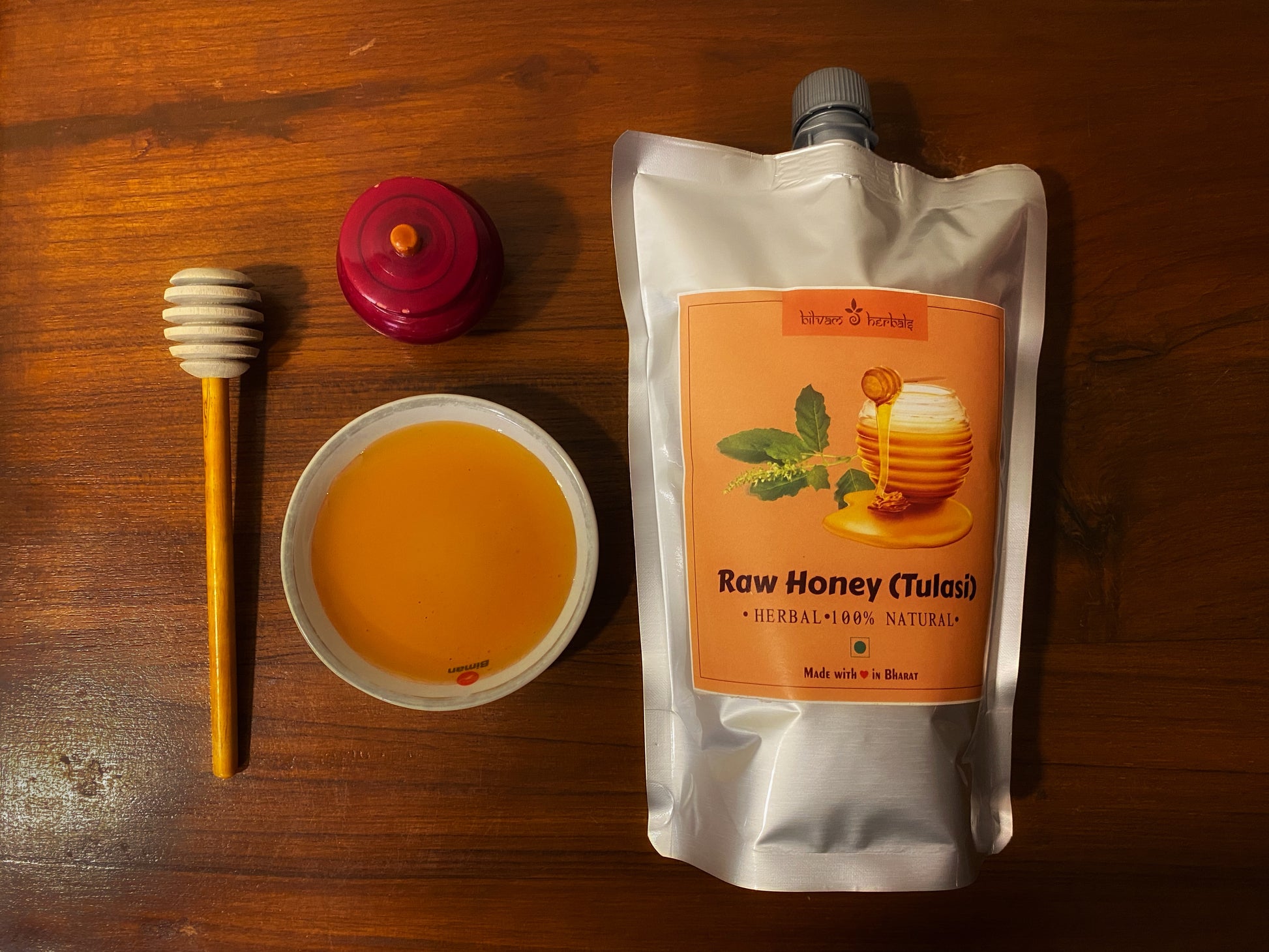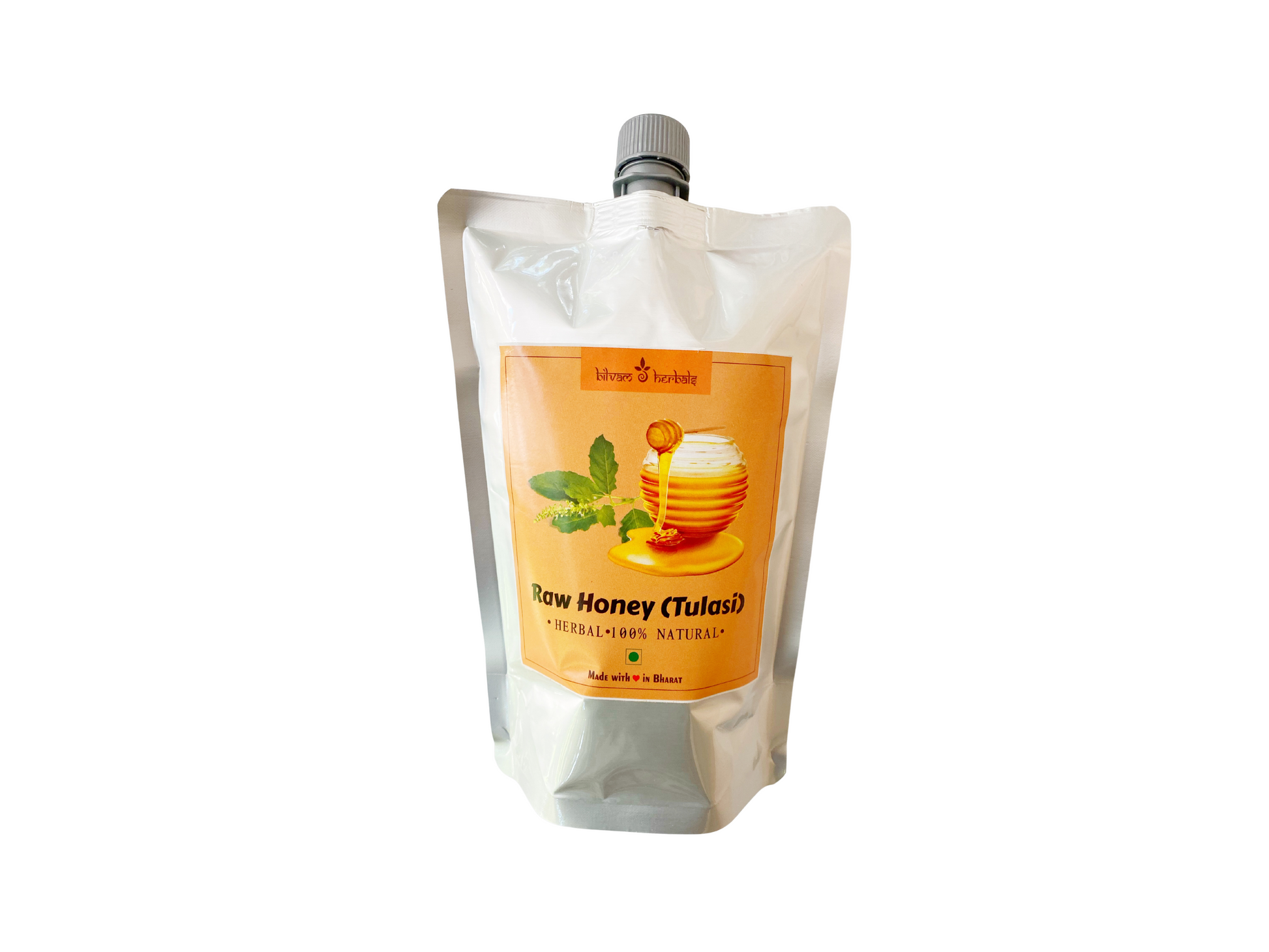 Raw & Unprocessed Tulasi Honey
Ingredients: Unprocessed raw honey, Tulasi
How-to-Use: Take 1 teaspoon in the morning.
Health Benefits: Good laxative, Builds immunity.
Sale price
Rs. 299.00
Regular price
Tax included.
Raw & Unprocessed Tulasi Honey is an Ayurvedic product that brings together the goodness of raw forest honey and the medicinal properties of Tulsi (holy basil) to provide numerous health benefits. This honey is sourced from the forests of eastern India and is unprocessed, which means it retains all the natural enzymes, vitamins, and minerals that are usually lost in processed honey.
According to Ayurveda, this honey is an excellent remedy for reducing kapha and is a good laxative. It is recommended to have it with cut fruit salads or cold beverages to enhance the taste and health benefits. The addition of Tulsi in this honey makes it even more potent as Tulsi is known for its anti-inflammatory, antioxidant, and antibacterial properties.
This honey is perfect for those who are looking for a natural sweetener that is not only tasty but also beneficial for their health. The Tulsi flavor adds a refreshing twist to the taste of honey and provides an extra boost of health benefits. This honey can be used in place of sugar to sweeten your tea, coffee, or any other beverage.
Raw Forest Honey with Tulsi Flavor is a perfect blend of Ayurvedic wisdom and modern taste preferences. It is a great addition to your daily diet and can help you maintain good health in the long run. So, try this amazing product today and experience the goodness of nature in every drop!
Smells Amazing. Lovely products.
Thank you so much. I have received all the lovely products. Have already used the hair oil. It is smelling amazing and I am able to smell the curry leaves distinctly. Thank you once again.