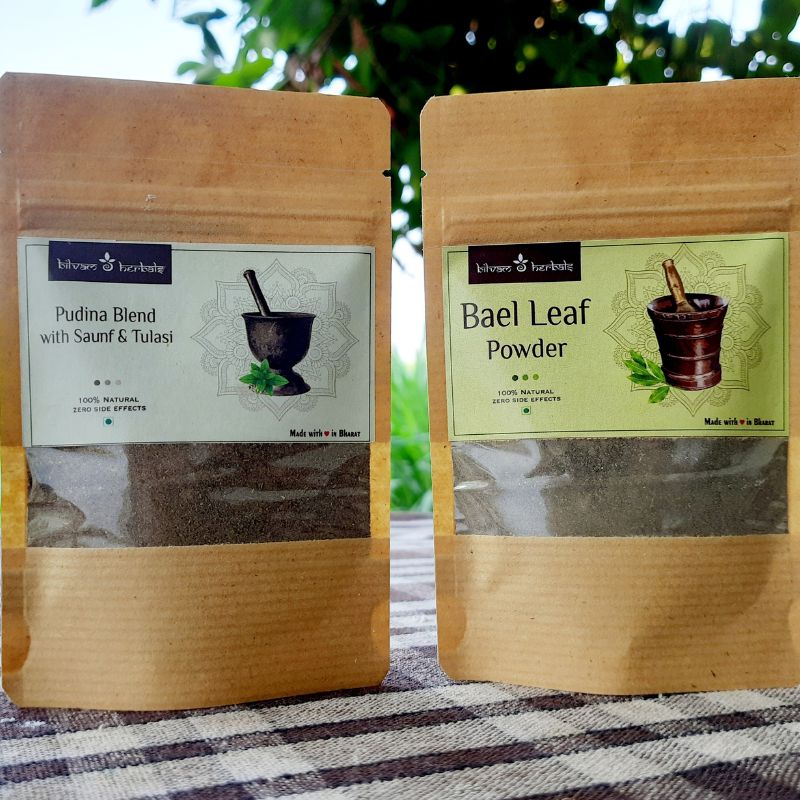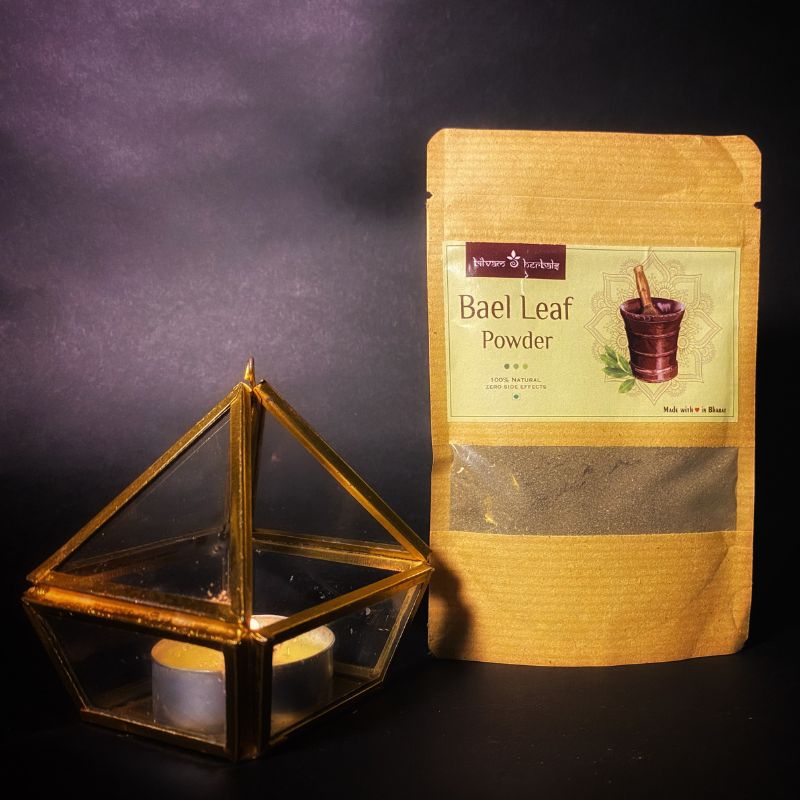 Stomach Care Kit | Pudina Blend with Saunf and Tulasi | Bael Leaf Powder | 100g each
Ingredients: Pudina powder, Tulasi powder, Fennel Seeds, and Bael Leaves
How-to-Use: Mix with honey, or water depending upon the application. See detailed instructions below.
Health Benefits: Improves digestion, controls stomach burning sensation, reduces acidity
Sale price
Rs. 698.00
Regular price
Rs. 798.00
Tax included.
Stomach Care Kit | Pudina Blend with Saunf and Tulasi | Bael Leaf Powder | 100g each
Sale price
Rs. 698.00
Regular price
Rs. 798.00
Introducing our Stomach Care Kit - 100g Pudina Blend, and 100g Bael Leaf Powder. This kit contains two powerful herbal products, carefully selected to promote digestive health and alleviate any discomfort. The kit is a perfect solution to all your digestive woes. Let's take a closer look at the products in the kit.
Pudina Blend with Saunf and Tulasi
This is a refreshing and soothing blend of Pudina, Saunf, and Tulasi. This herbal blend is well known for its digestive properties, helping to ease digestive discomfort, reduce bloating and gas, and promote healthy bowel movements. Pudina is known to calm stomach muscles and reduce nausea, while Saunf has carminative properties that help to reduce gas and bloating. Tulasi is an adaptogenic herb that helps to reduce stress and support the body's natural digestive process.
How To Use: 
Take one teaspoon of this blend with plain water after food twice a day
Bael Leaf Powder
It is a digestive herb that has been used in Ayurveda for centuries to alleviate digestive issues. Bael leaves are known for their astringent and anti-inflammatory properties, which help to soothe the stomach lining, reduce inflammation, and improve digestion. This powder is a rich source of fiber and antioxidants, which helps to promote bowel regularity, prevent constipation and improve overall digestive health. 
How To Use:
Mix one teaspoon of Bael powder with honey and have it on an empty stomach for fevers and cold and coughs. Boil one teaspoon of Bael powder in one glass of water till water reduces to a quarter glass. Take warm decoction after food for clearing bowels and constipation-related conditions.
Overall, our Stomach Care Kit is a powerful combination of herbal remedies that work together to promote healthy digestion, reduce bloating and gas, and alleviate digestive discomfort. Whether you suffer from occasional indigestion or chronic digestive issues, our kit can help you achieve optimal digestive health.
Good Bilvam products
Bilvam Jaganmaata Ayirvedic is a very very good results in few time.
Excellent formulas, powerful and without side effects.
I asked and send more times through watasap for our problem but no reply from Bilvam.
My advice
Please take care about patient problem and give adivice with products as early as possible.