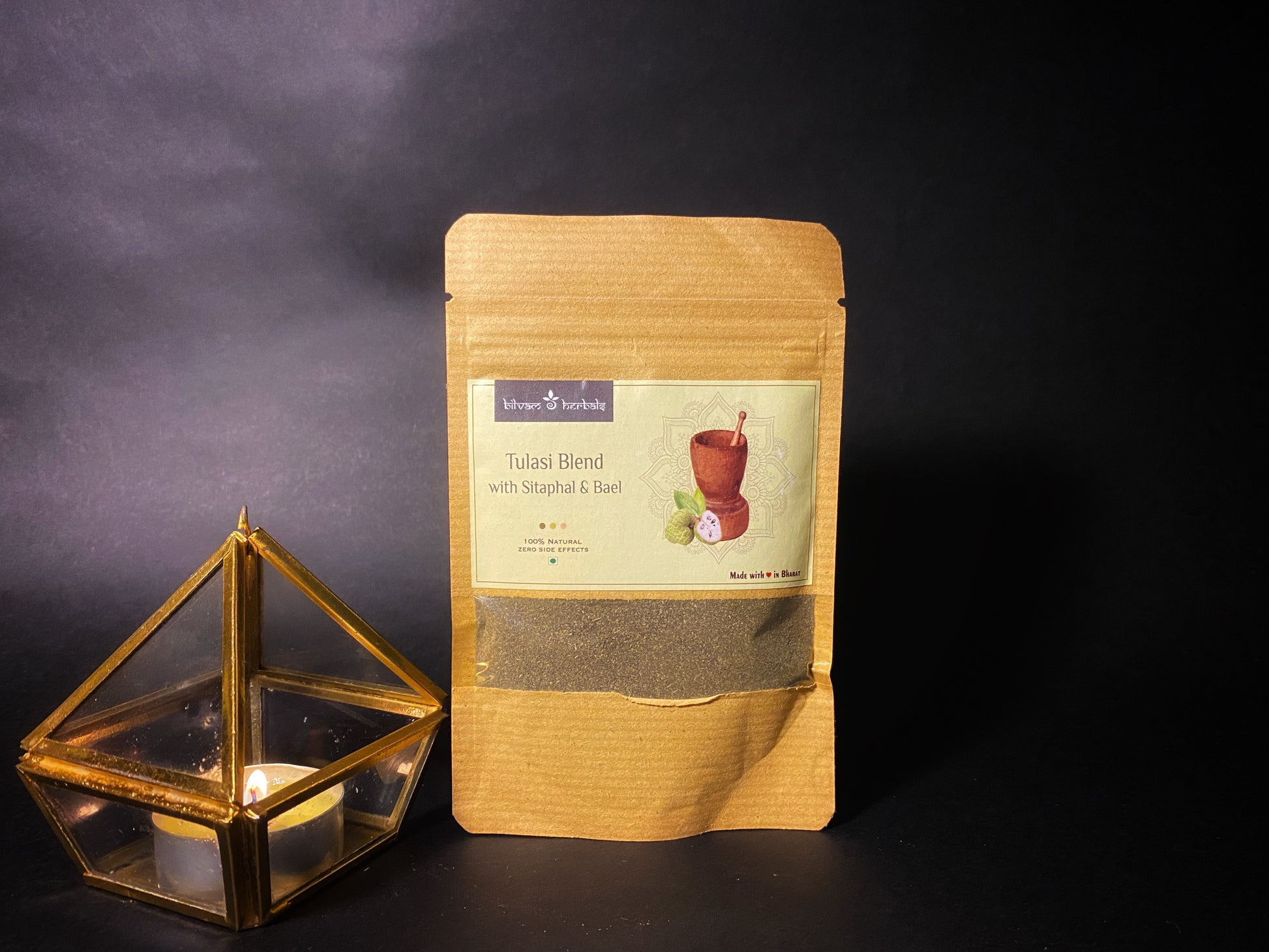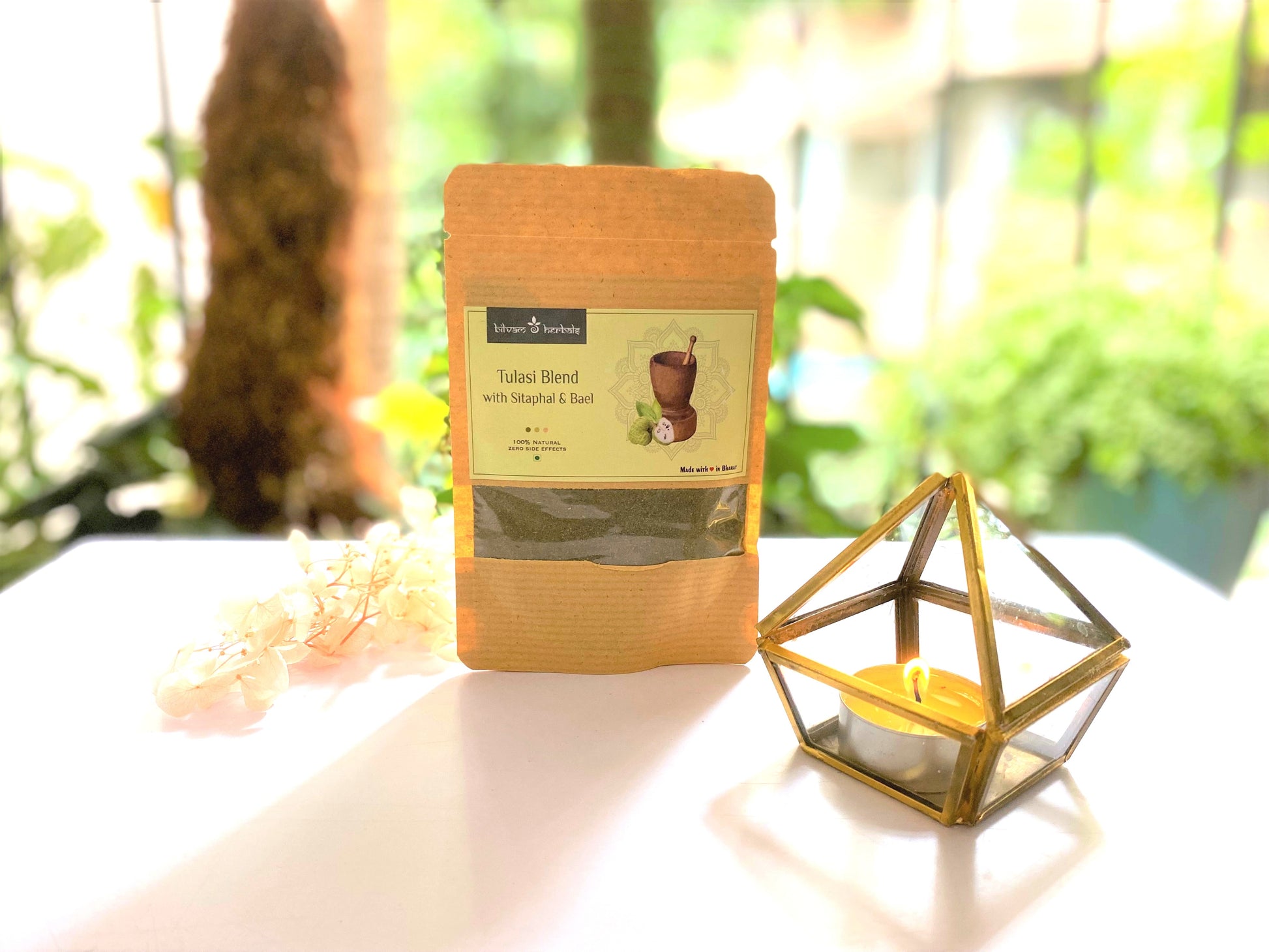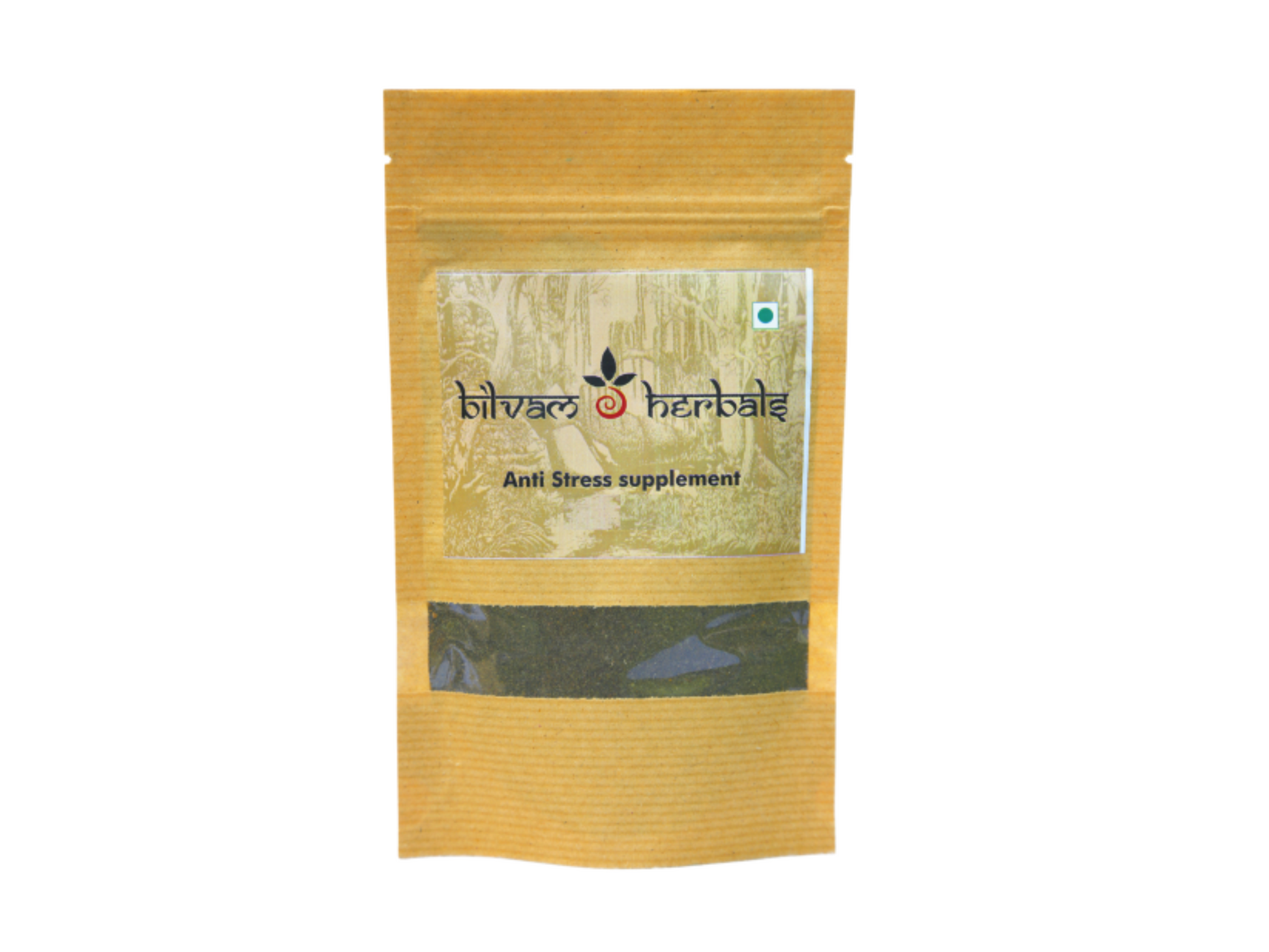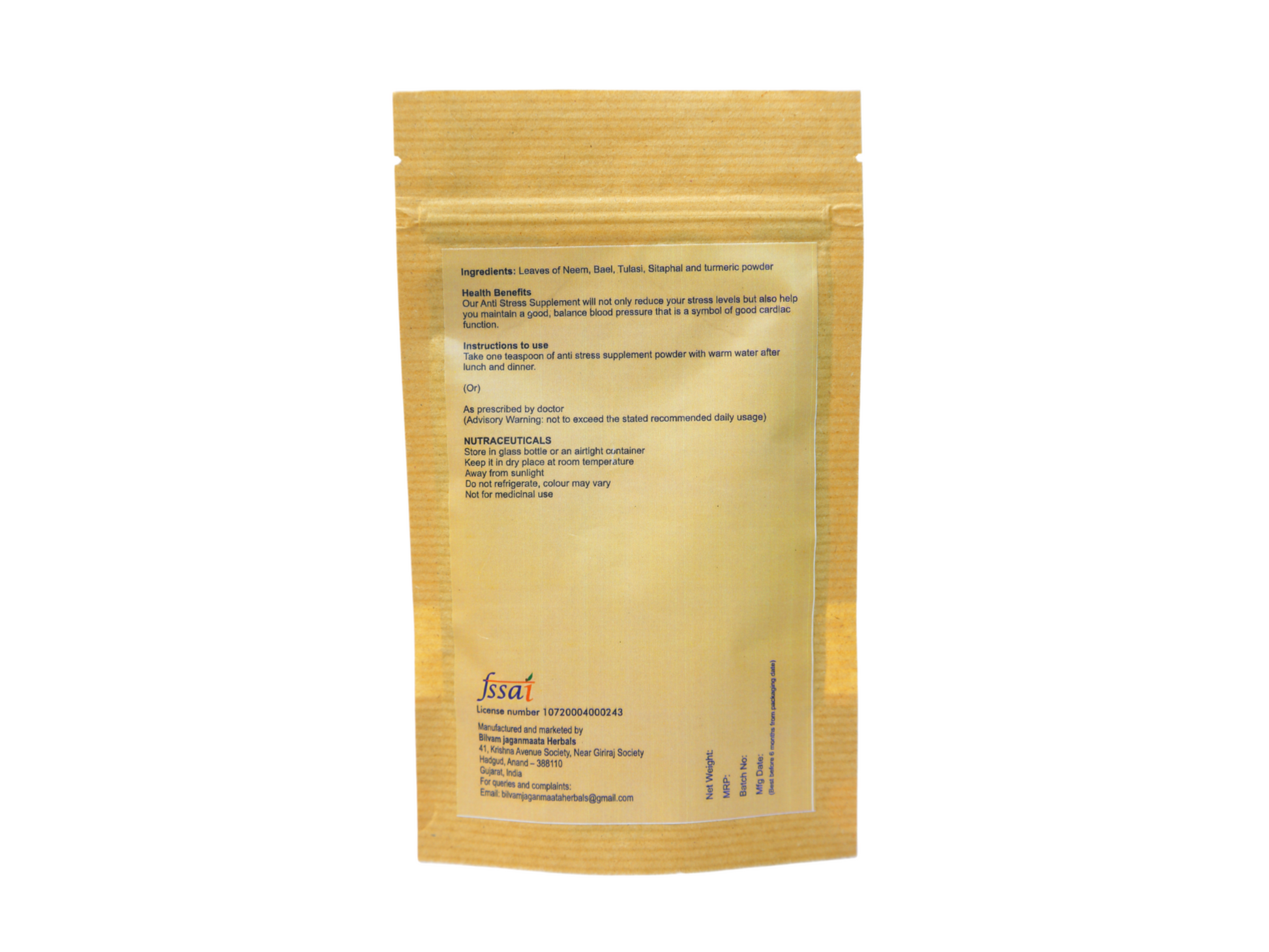 Tulasi Blend with Sitaphal and Bael
Ingredients: Bael leaves, Tulasi, Sitaphal, Neem and Turmeric powder
How-to-Use: Take one teaspoon of blend with warm water after food twice a day.
Health Benefits: Reduces stress levels, and maintains blood pressure
Sale price
Rs. 249.00
Regular price
Tax included.
Indulge in the goodness of Tulasi Blend with Sitaphal and Bael, a unique tea blend that not only satiates your taste buds but also helps you manage stress and maintain healthy blood pressure levels. Tulsi or Holy Basil, an essential ingredient in the blend, has been used for centuries for its medicinal properties. It is known to positively affect cognitive systems and reduce stress, anxiety, and depression.
This tea blend is carefully crafted with 100% natural ingredients including leaves of Neem, Bael, Sitaphal, and organic turmeric powder. Neem and Bael are known for their anti-inflammatory properties, while Sitaphal helps in detoxifying the body. Turmeric powder, a powerful antioxidant, adds to the overall health benefits of this blend.
Sip on this tea daily and feel the stress melt away as you enjoy the goodness of nature in every sip. Experience the perfect balance of taste and health with Tulasi Blend with Sitaphal and Bael.
How to Use
Take one teaspoon of the powder with warm water, after lunch and dinner every day.
Store in a glass bottle or airtight container.
Keep it in a dry place at room temperature, away from sunlight.
Do not refrigerate.