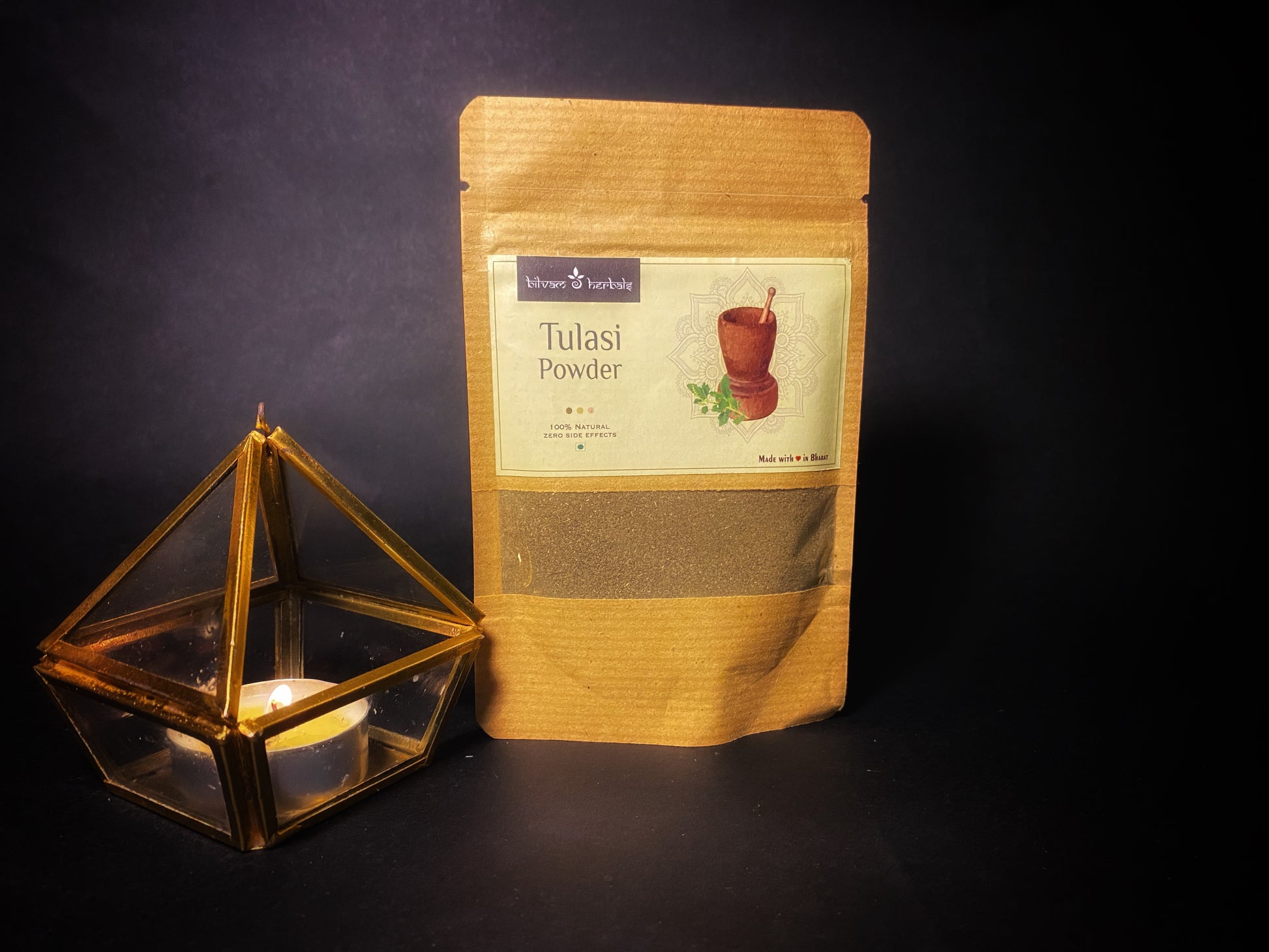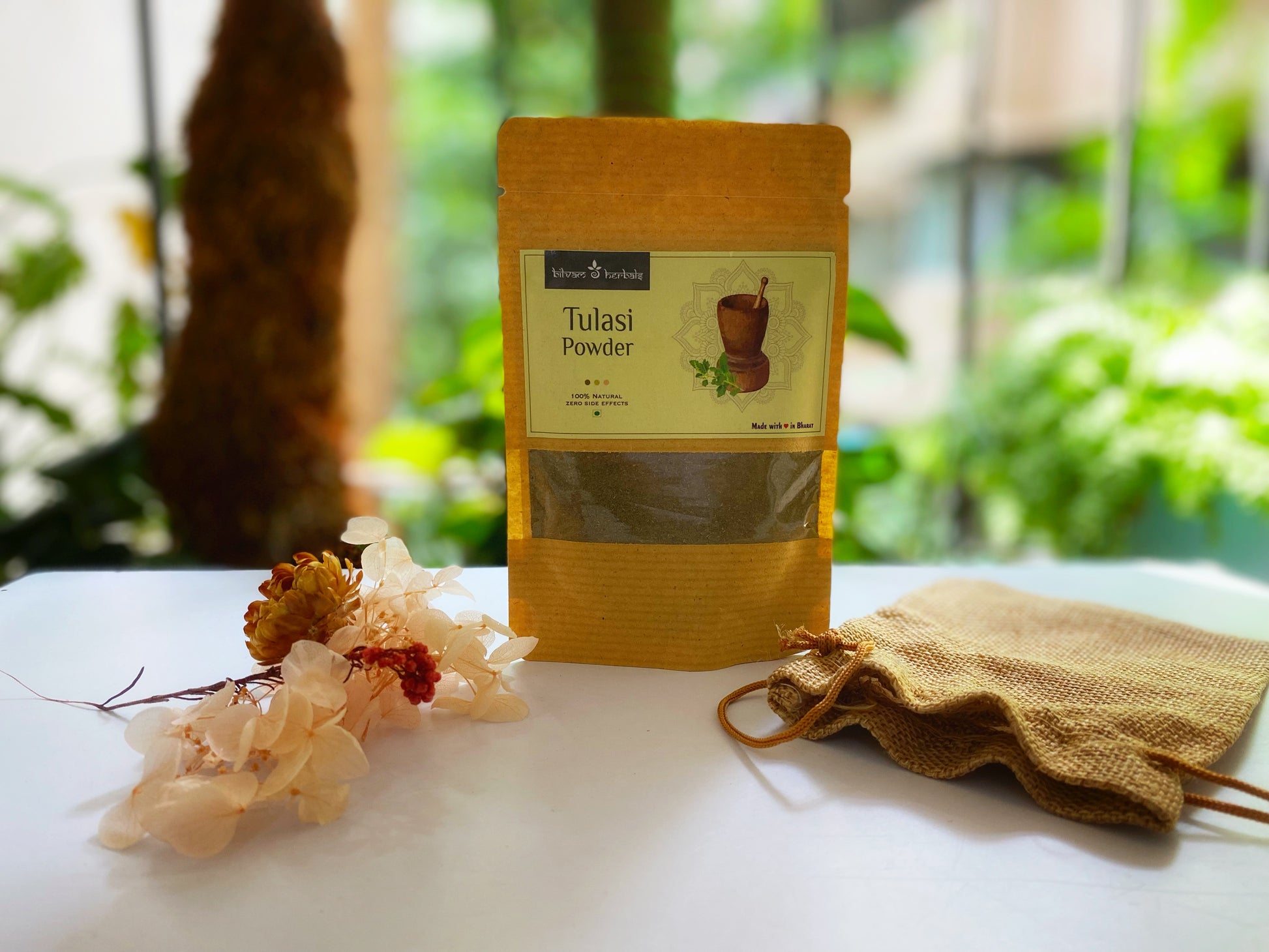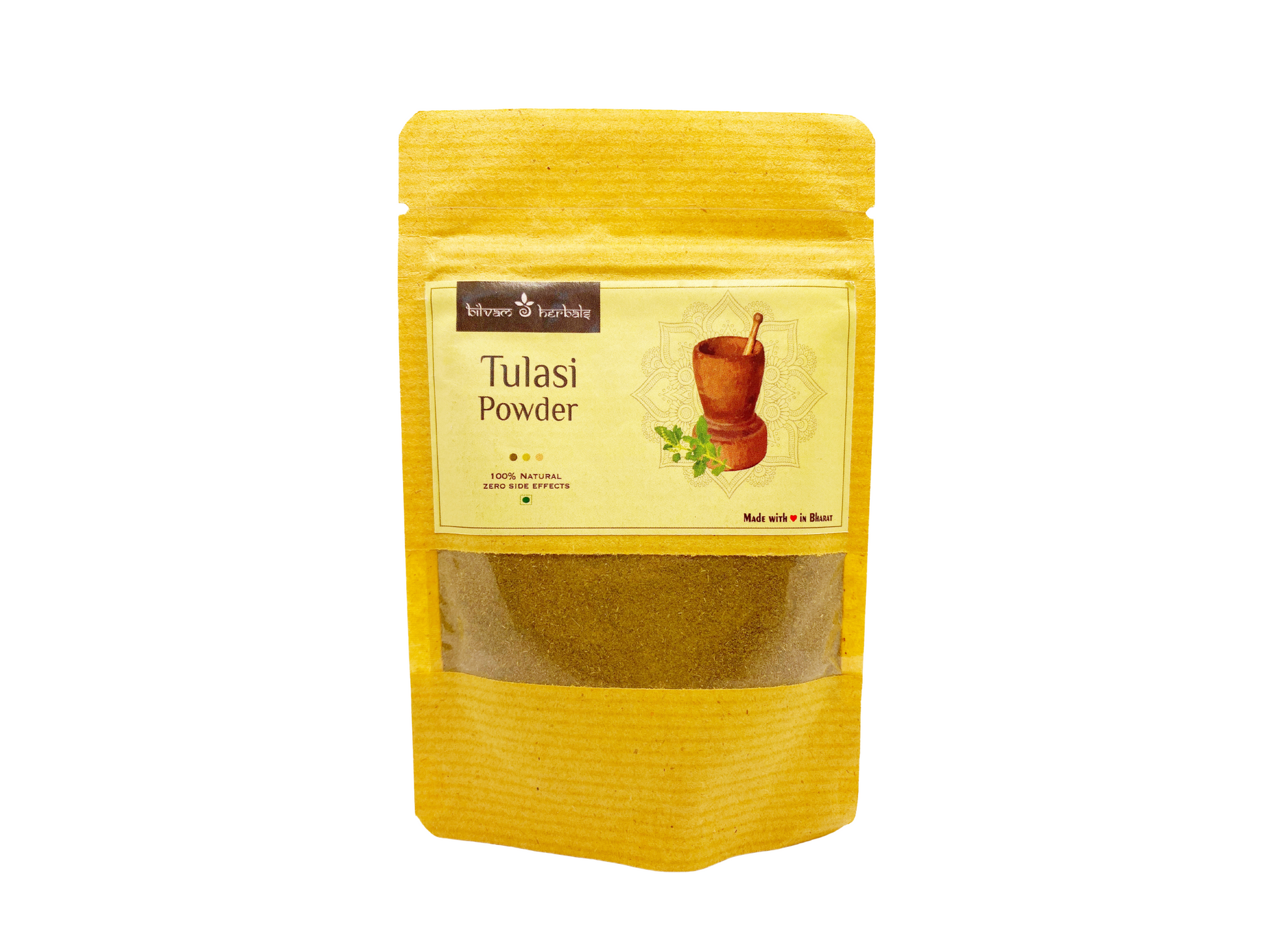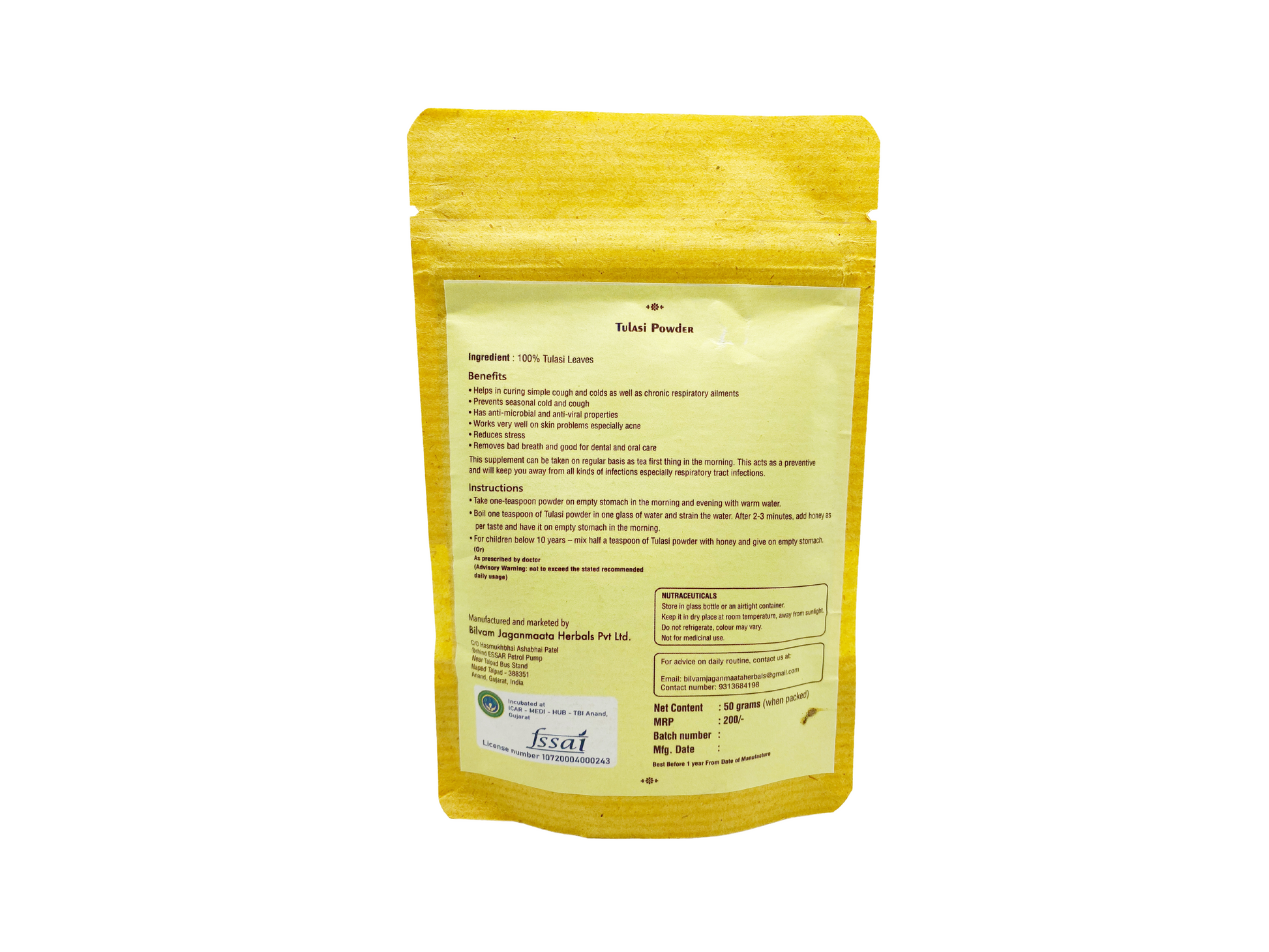 Ingredients: Tulasi Leaves
How-to-Use: Mix with one glass water and take it on empty stomach. See detailed instructions below.
Health Benefits: Helps cure respiratory ailments, prevents cold & cough, and has anti-viral properties.
Sale price
Rs. 200.00
Regular price
Tax included.
Introducing 100% Natural Tulasi Powder for Healthy Skin and Body
Tulasi, the sacred Indian herb that we often grow in our homes, has been used for its medicinal properties for centuries. Our Tulasi Powder is made from fresh Tulasi leaves sourced from the famous Dakor Temple in Gujarat. It's a godsend for people with acne-prone skin and has anti-inflammatory properties that help prevent skin blemishes and declog skin pores.
But that's not all! Tulasi is also well-known for its respiratory benefits. It can cure simple cough and cold as well as chronic respiratory ailments. It's a great preventive against seasonal cough and cold, thanks to its antimicrobial and antiviral properties.
Our Tulasi Powder is also beneficial for dental and oral care. It removes bad breath and helps maintain good oral hygiene.
Get the goodness of Tulasi in its purest form with our 100% Natural Tulasi Powder. It's free from any harmful chemicals or preservatives, making it safe for use. Add it to your daily skincare routine or take it as a supplement to experience its numerous health benefits.
Order now and feel the difference!
How to Use
Take one teaspoon on empty stomach, every morning and evening, with warm water.
Boil one teaspoon of the powder with the water and strain it. Let is cool for 2-3 minutes and add honey as per taste.
For children below 10 years of age, use a half teaspoon.
Store in a glass bottle or airtight container.
Keep it in a dry place at room temperature, away from sunlight.
Do not refrigerate.