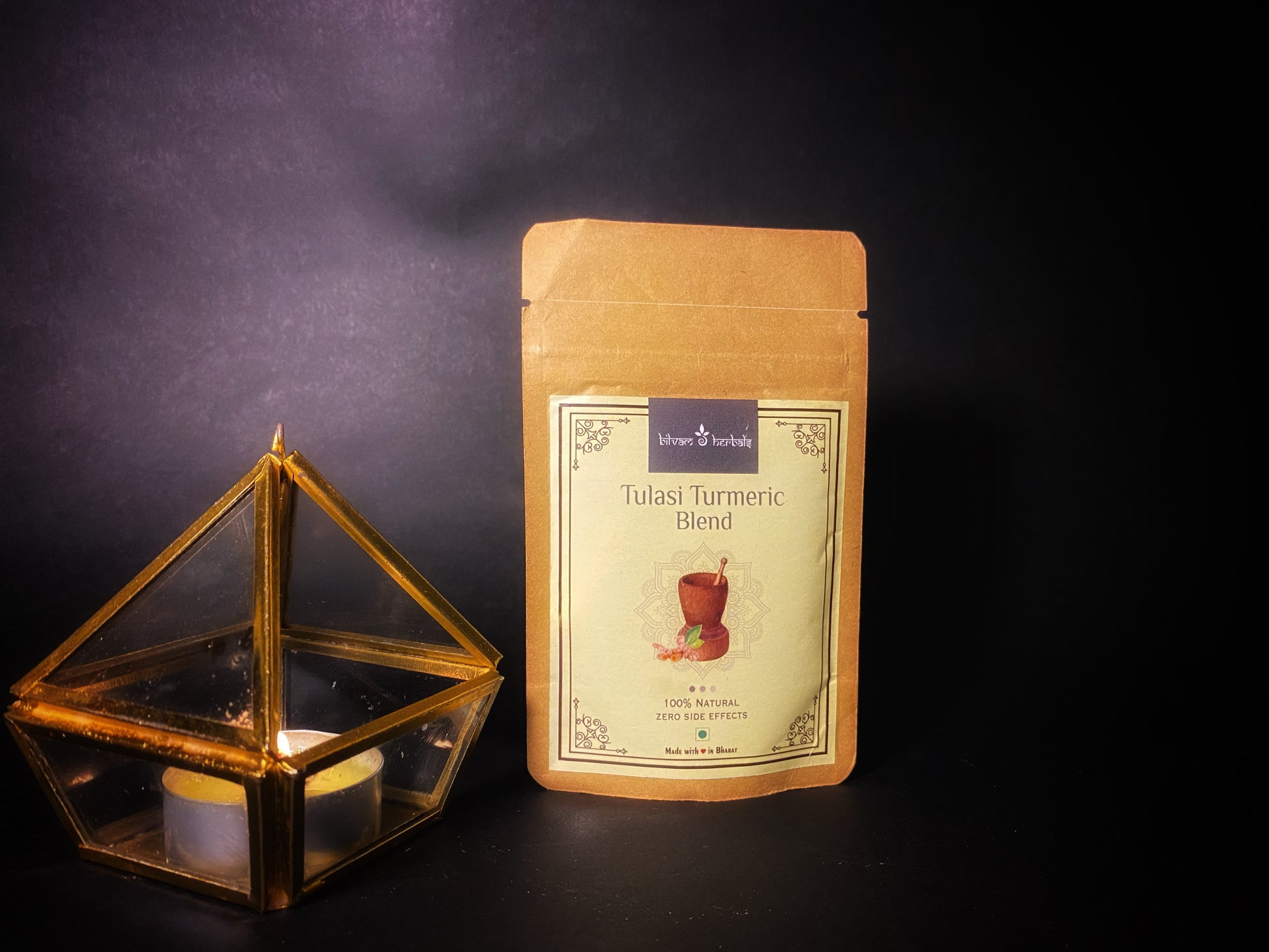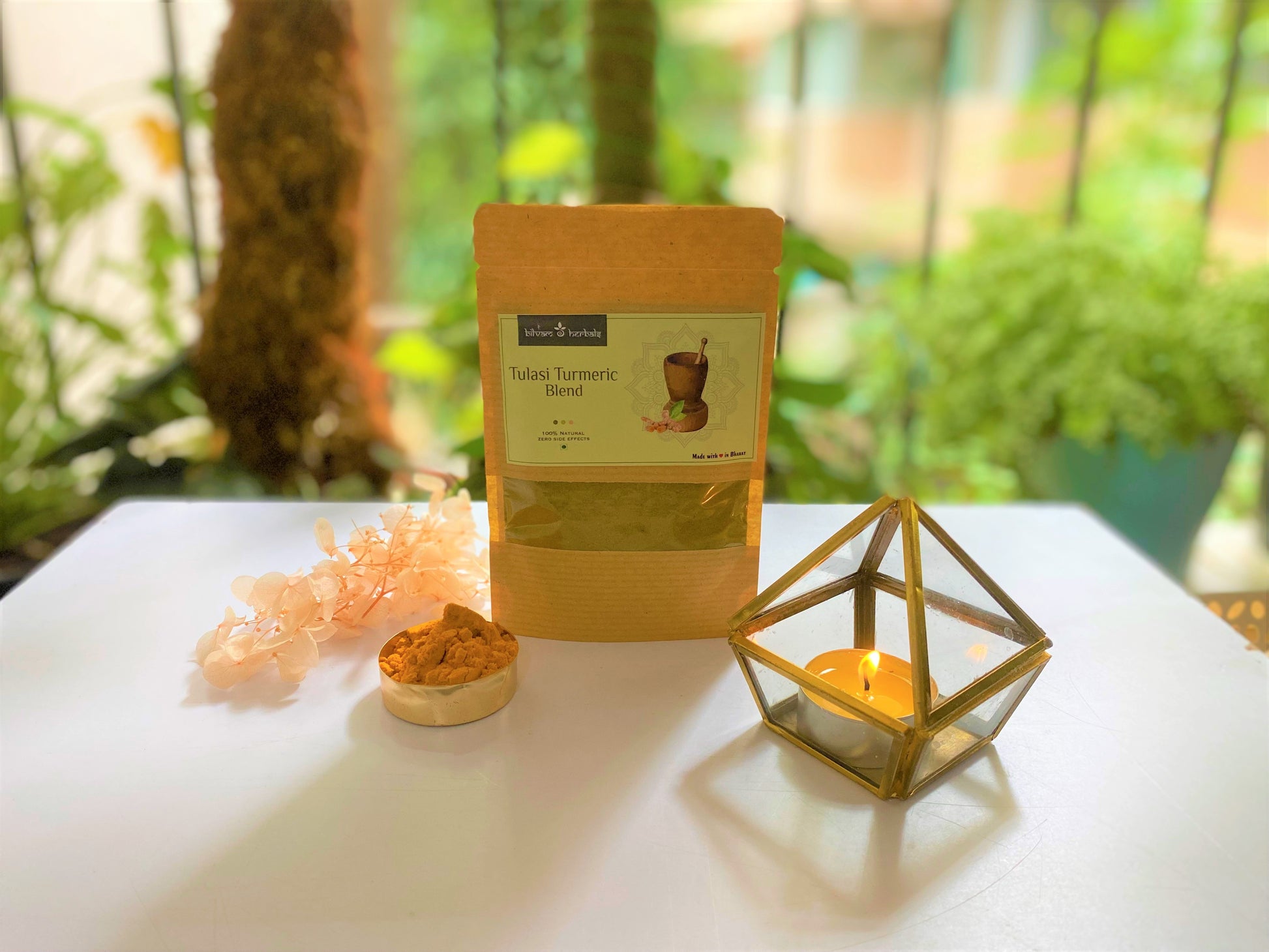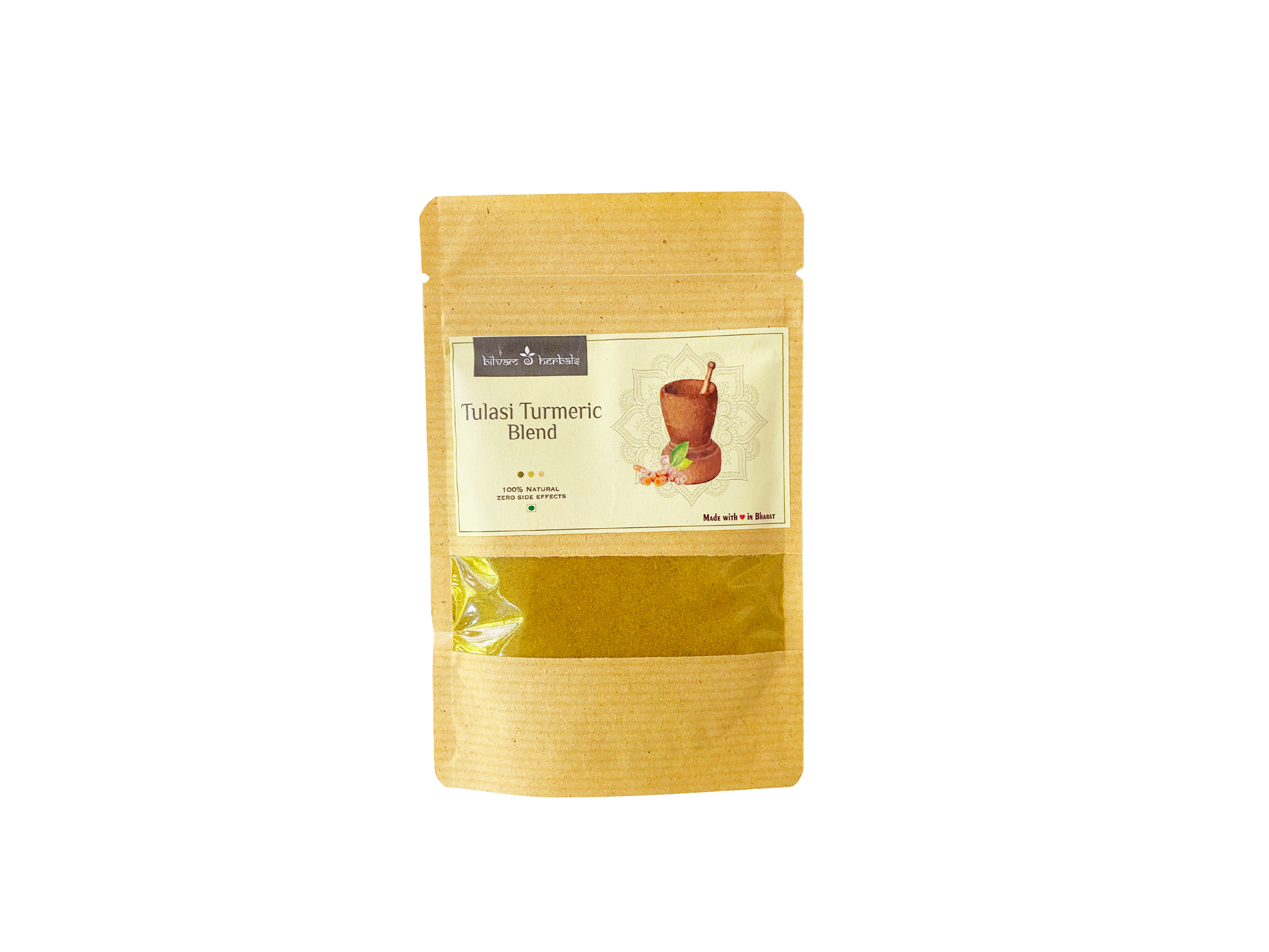 Ingredients: Turmeric powder, Tulasi leaves, elaichi, cloves, edible camphor
How-to-Use: Mix with 5 litres of drinking water. Can be consumed by all the family members. See detailed instructions below
Health Benefits: Protects from infections by bacteria and viruses.
Sale price
Rs. 99.00
Regular price
Tax included.
Health Benefits
Combination of Tulasi and Turmeric with other spices helps in purifying water we store for drinking. Drinking this water protects us from infections caused by bacteria and viruses.
Ingredients
Organic turmeric powder, Tulasi leaves, elaichi, cloves, edible camphor.
How to Use
·Every day, mix one teaspoon of this blend with 5 litres of drinking water.
·All the family members including children 12 years and above to drink 1 litre of water. Children 5-12 years old to drink half a litre of Tulasi Turmeric water.
·Better to avoid plastic bottles or plastic jugs or plastic tumblers to store or drink this water.
(Or) As prescribed by doctor (Advisory Warning: not to exceed the stated recommended daily usage)
Excellent Bilvam Bangaram
Very good natural nature products.
Happy with your products
I'm happy with your products. Aishwarya is my daughter in law and my son is not keeping well and has tested negative for Covid. But I suggested to her she can try the two powders which are very good 🙏