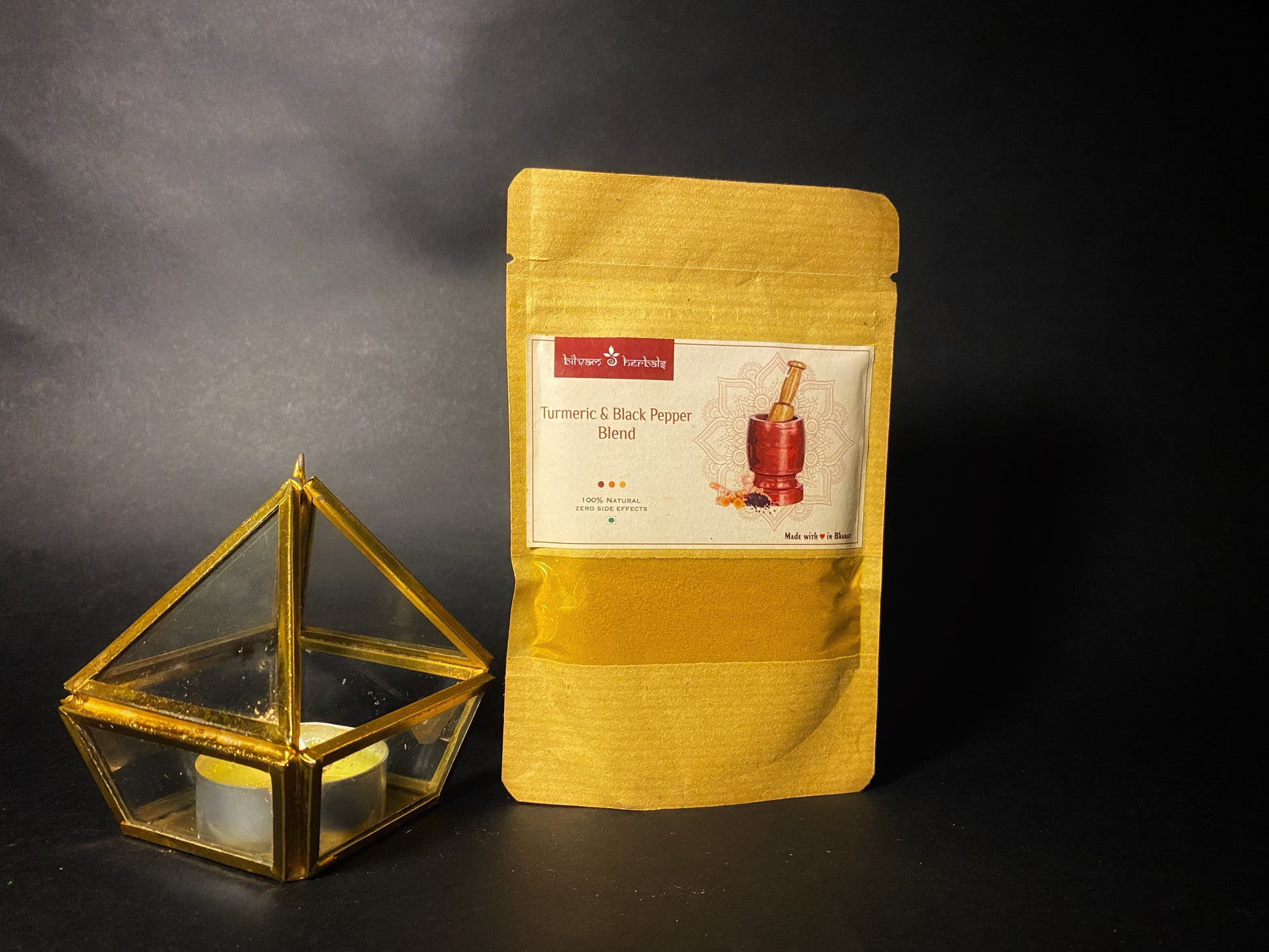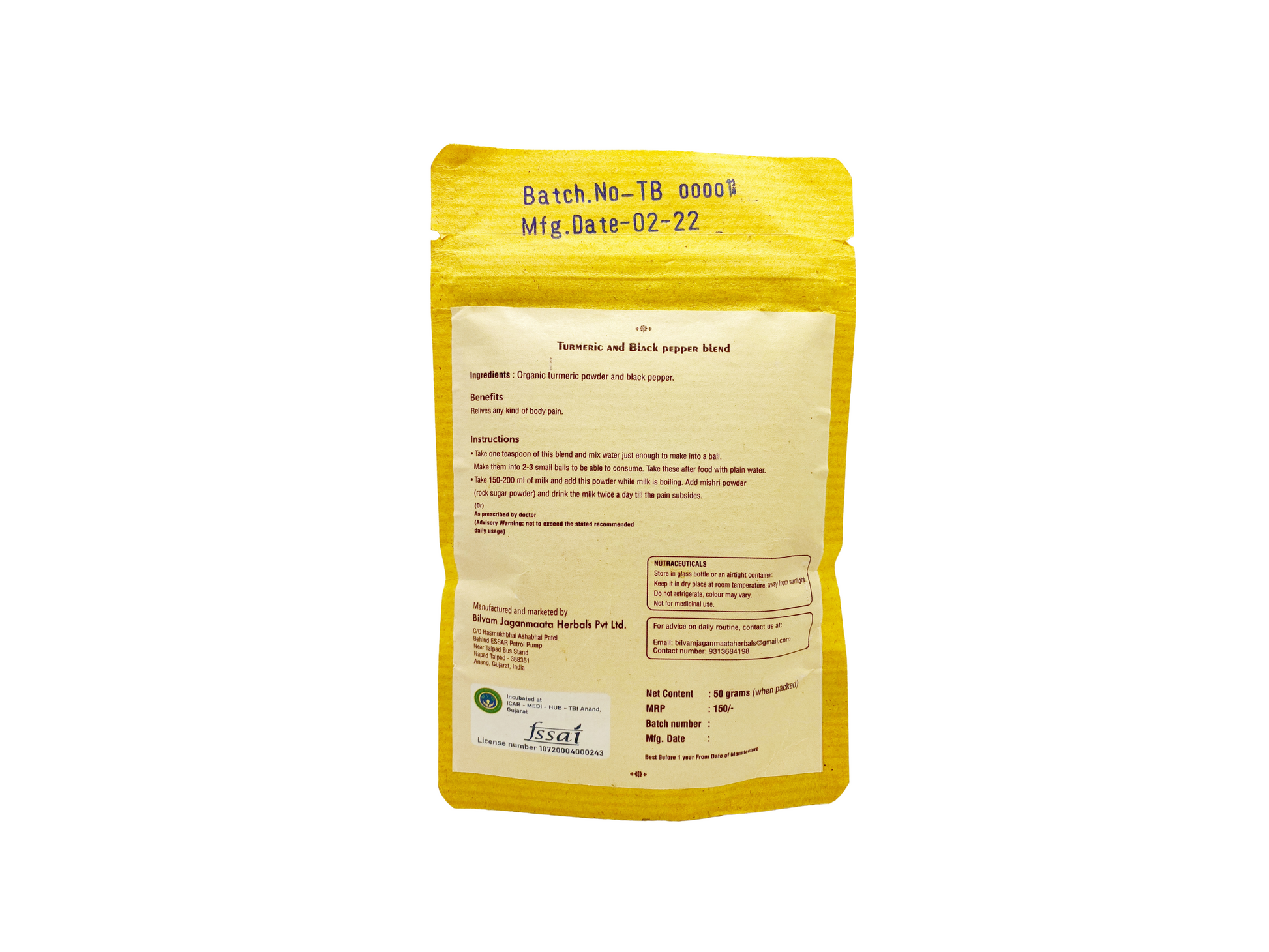 Turmeric and Black pepper blend
Ingredients: Organic turmeric powder and black pepper
How-to-Use: Mix it with water to make 2-3 balls. Take with plain water. See detailed instructions below.
Health Benefits: Relieves any kind of body pain.
Sale price
Rs. 150.00
Regular price
Tax included.
Turmeric and black pepper blend is an Ayurvedic remedy that has been used for centuries for its powerful healing properties. This blend is a natural pain reliever that can alleviate different types of body pain. The active compound in turmeric, curcumin, has anti-inflammatory and antioxidant properties that help reduce inflammation and fight off free radicals in the body. When combined with black pepper, which contains piperine, the absorption of curcumin is increased manifold.
Our turmeric and black pepper blend is made from 100% natural ingredients, sourced from the best quality turmeric and black pepper plants. This blend is free from any additives or preservatives, ensuring that you get the most potent and natural form of this powerful Ayurvedic remedy.
To use, simply mix a teaspoon of the blend with warm milk or water and consume before bedtime. You can also add it to your cooking for added health benefits. With regular use, this blend can help you lead a pain-free, healthy lifestyle. Try our turmeric and black pepper blend today and experience the natural healing power of Ayurveda.
How to use
Take one teaspoon of this blend and mix water just enough to make into a ball.
Make them into 2-3 small balls to be able to consume. Take these after food with plain water.
Take 150-200 ml of milk and add 1 teaspoon of this powder while milk is boiling. Add mishri powder (rock sugar powder) and drink the milk twice a day till the pain subsides.
(Or) As prescribed by doctor (Advisory Warning: not to exceed the stated recommended daily usage)