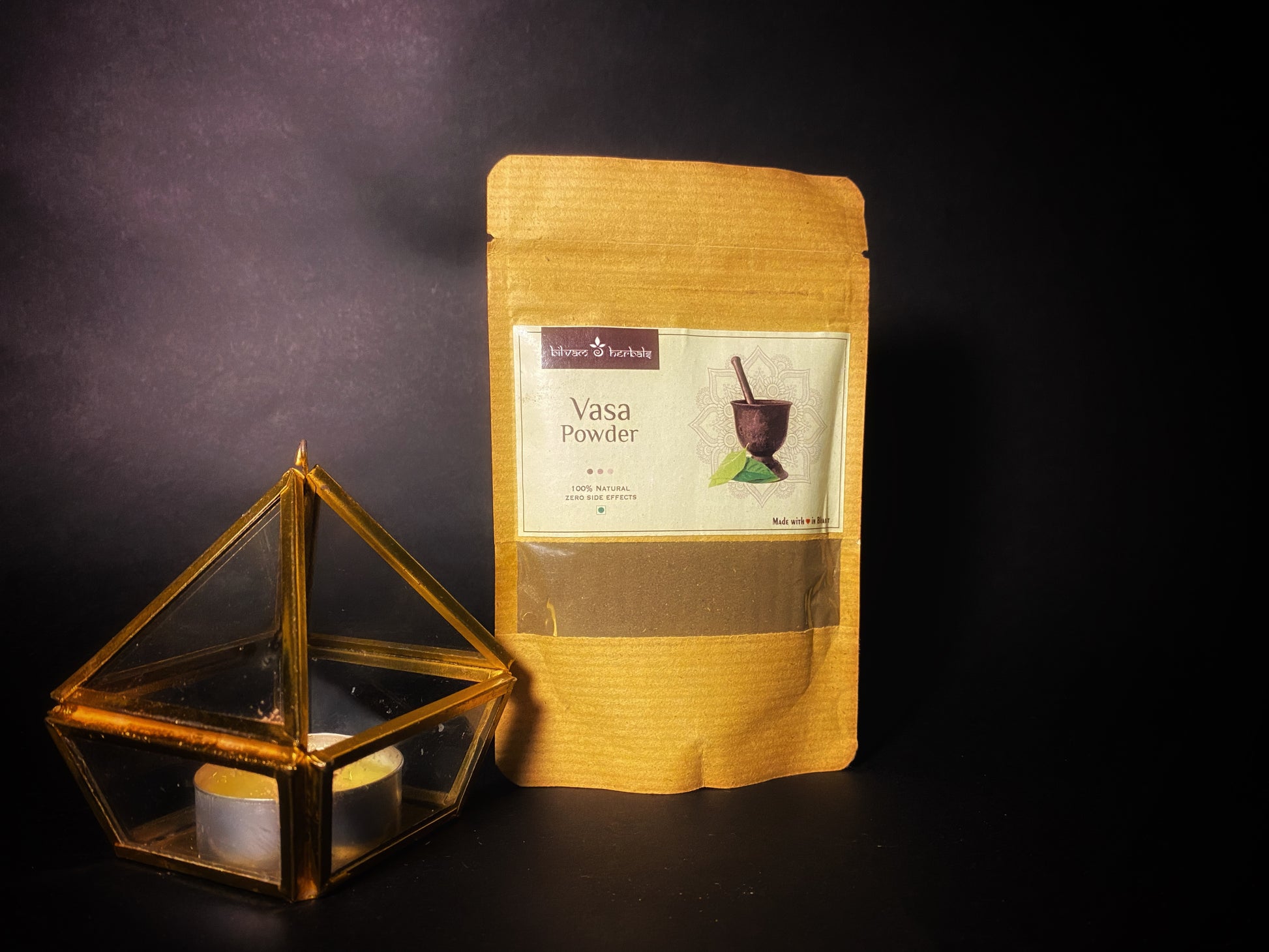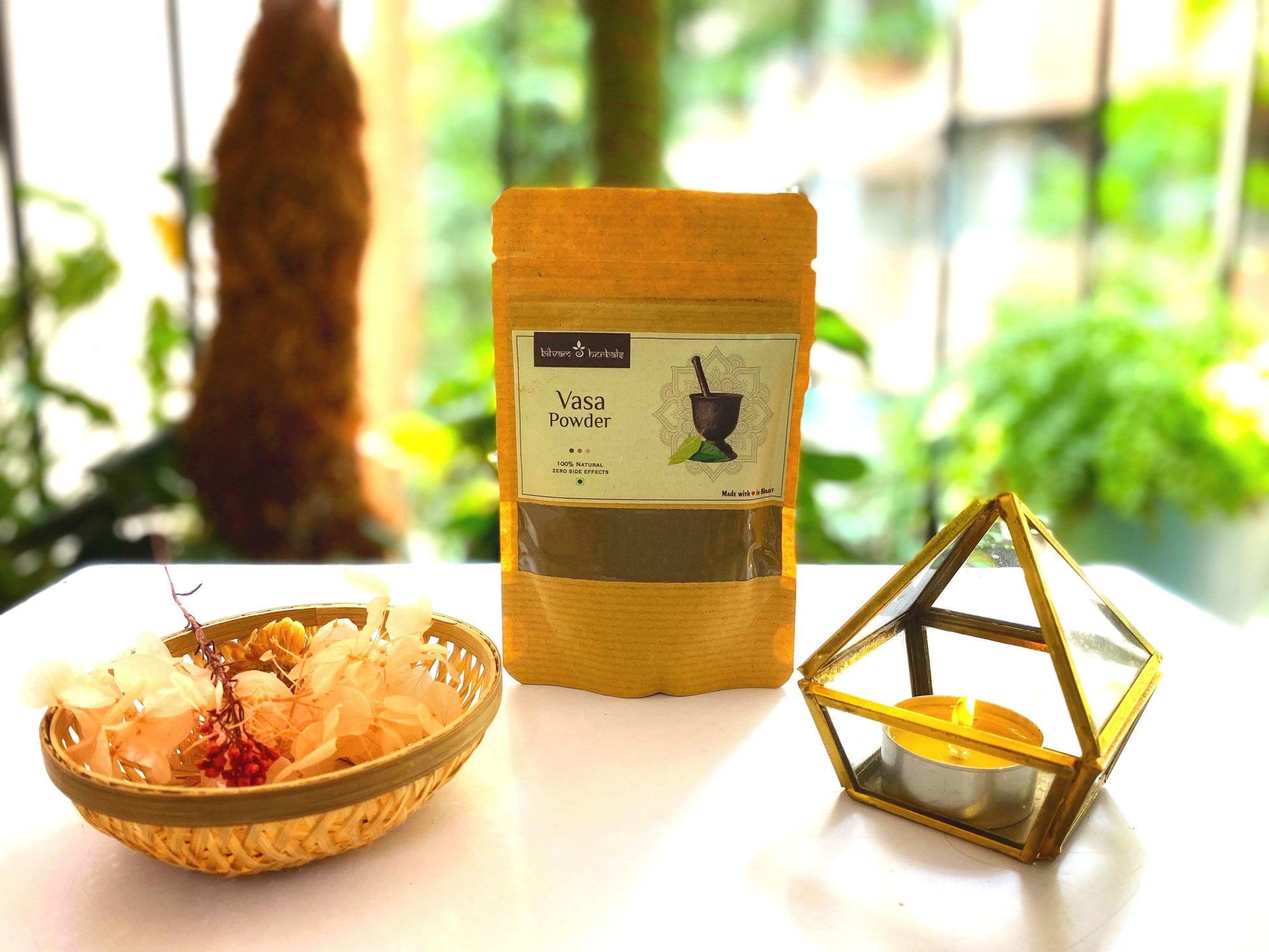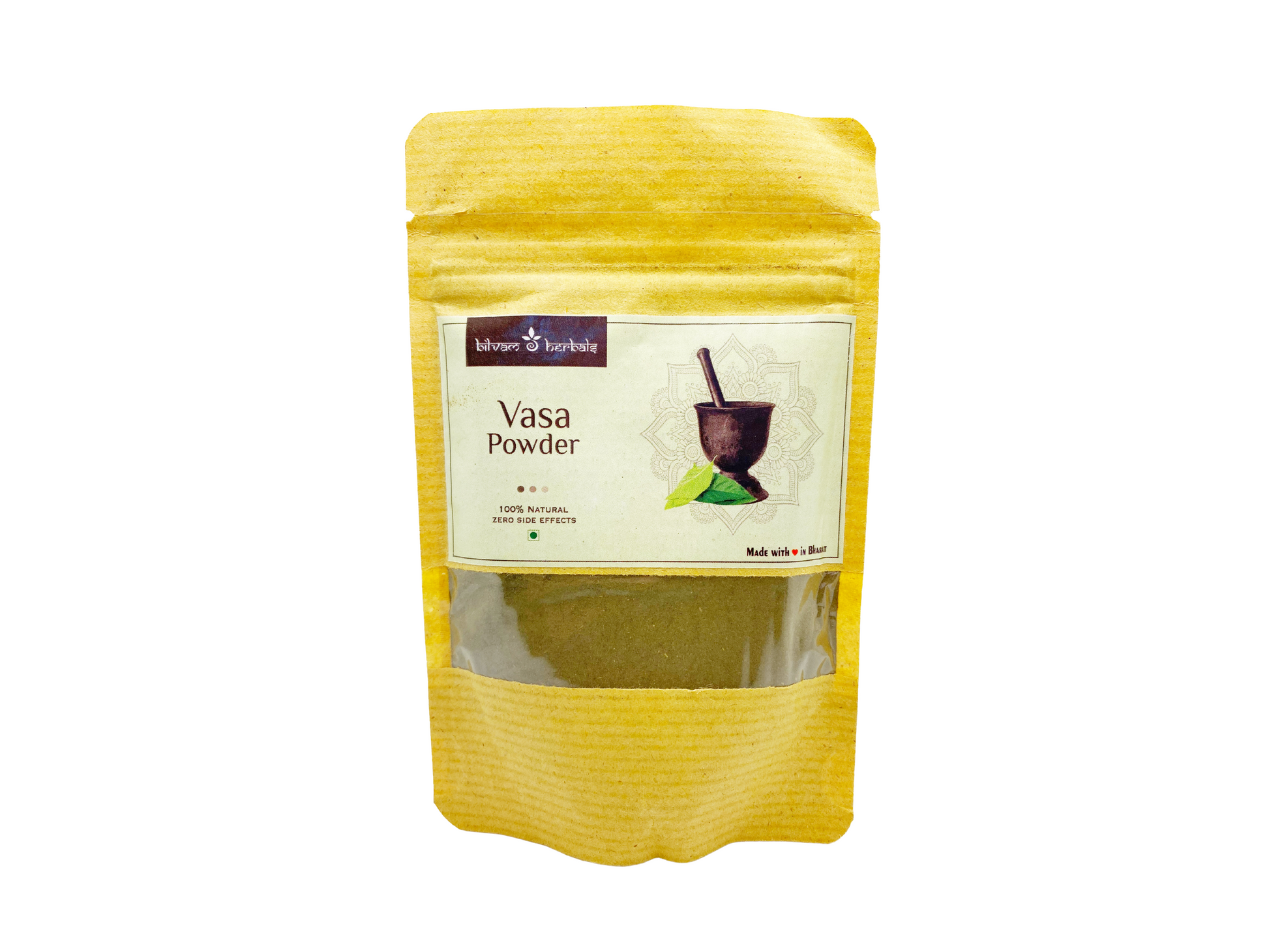 Ingredients: Vasa Leaves
How-to-Use: Mix with water and mishri and have it after food, twice a day. See detailed instructions below.
Health Benefits: Permanent relief from all kinds of flu, and respratory infections
Sale price
Rs. 149.00
Regular price
Tax included.
Vasa Powder is an Ayurvedic supplement made from the extract of the Vasa plant, a herb that has been used in traditional medicine for centuries. Vasa Powder is an excellent natural remedy to relieve respiratory problems such as flu, sinus, chronic cold and cough, and even fever with body pains and joint pains.
This supplement is rich in natural anti-inflammatory and anti-viral agents that help soothe inflamed airways and promote easy breathing. The decoction made from this supplement powder is extremely effective in providing immediate and permanent relief from respiratory problems.
Apart from its respiratory benefits, Vasa Powder also acts as a natural immunity booster. It helps improve the body's natural defense mechanisms and enhances overall health and well-being. Vasa Powder is 100% natural and safe to use, with no known side effects.
If you're looking for a natural remedy to respiratory problems, Vasa Powder is an excellent choice. Its traditional use in Ayurveda makes it a trusted choice for many seeking a natural remedy. Try it today and experience the relief it provides!
How to use
Boil half teaspoon of Vasa powder in one glass (200ml) of water till it reduces to quarter glass (50ml). Mix mishri in the decoction and have it after food. Have this way twice in a day.
Avoid Mishri in diabetic condition 
This decoction can be made in the morning for both the times by doubling the quantities. Heat up the decoction while taking after dinner.
Dosage remains the same for adults and children above the age of 7.
(Or) As prescribed by doctor (Advisory Warning: not to exceed the stated recommended daily usage)