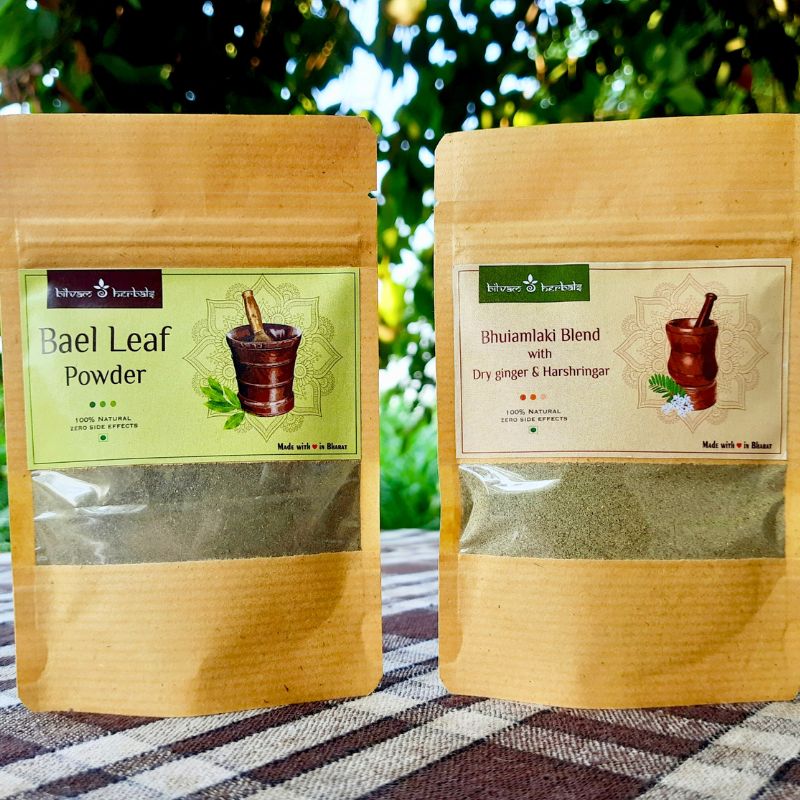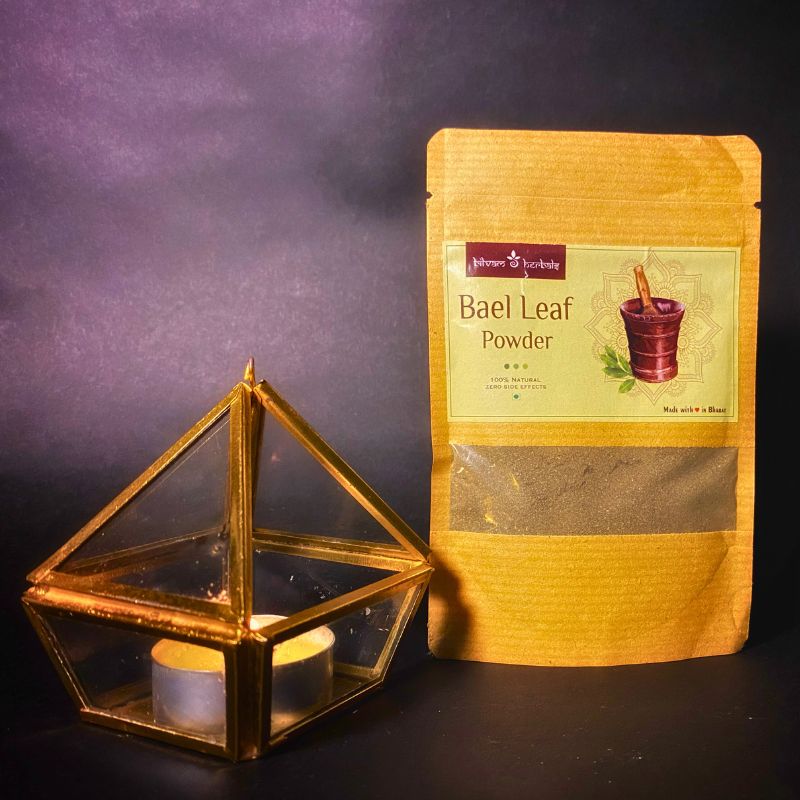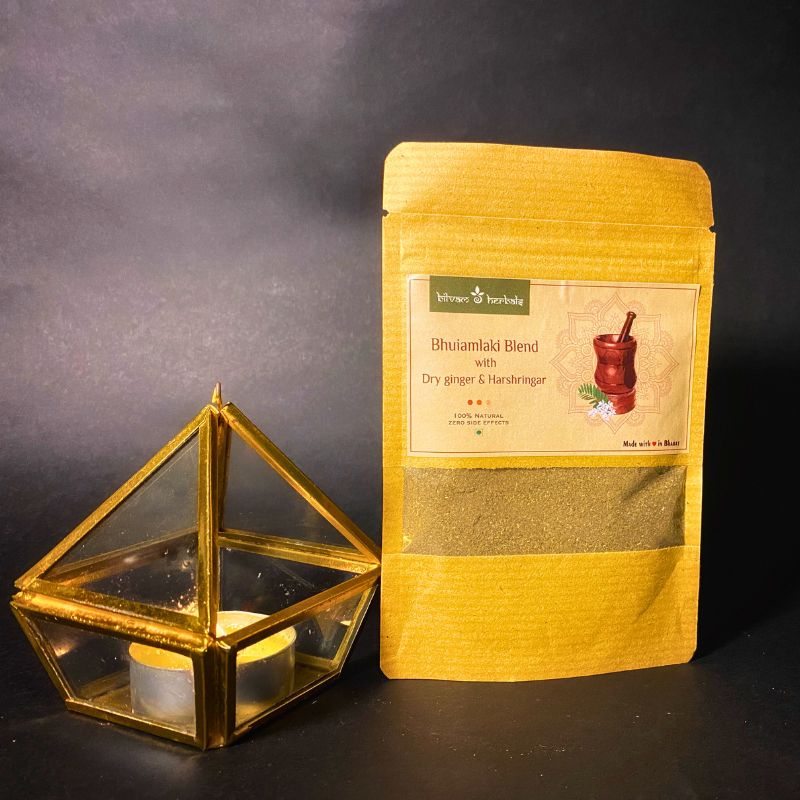 Weight Loss Kit | Bael Leaf Powder | Bhuiamlaki Blend with Dry Ginger and Harshringar | 100g each
Ingredients: Beal leaves, Harshringar, Dry Ginger, and Bhuiamlaki
How-to-Use: Mix with honey, or water depending upon the application. See detailed instructions below.
Health Benefits: Effective in preventing abdominal pain, dyspepsia, gastritis, and jaundice. Improves metabolic activity and reduces excess fat. Strengthens liver and improves fat metabolism.
Sale price
Rs. 798.00
Regular price
Rs. 898.00
Tax included.
Weight Loss Kit | Bael Leaf Powder | Bhuiamlaki Blend with Dry Ginger and Harshringar | 100g each
Sale price
Rs. 798.00
Regular price
Rs. 898.00
Introducing our new Weight Loss Kit - 100g Bhuiamlaki Blend, and 100g Bael Leaf Powder. The kit is a powerful combination of natural herbal remedies to help you achieve your weight loss goals. 
Bael Leaf Powder:
This is a natural remedy for weight loss that is derived from the Bael fruit. This fruit has been used in Ayurveda for centuries due to its various health benefits. The Bael Leaf Powder is rich in antioxidants and helps in digestion, promoting a healthy gut and boosting immunity.
How To Use:
Mix one teaspoon of Bael powder with honey and have it on an empty stomach for fevers and cold and coughs. Boil one teaspoon of Bael powder in one glass of water till water reduces to a quarter glass. Take warm decoction after food for clearing bowels and constipation-related conditions.
Both products in the Weight Loss Kit are made from all-natural ingredients and are free from harmful chemicals and additives. This kit is a safe and effective way to promote weight loss and maintain overall health. Incorporate the Weight Loss Kit into your daily routine and see the results for yourself.
Bhuiamlaki Blend with Dry Ginger and Harshringar
This is a unique blend of three potent herbs that work together to enhance metabolism and promote weight loss. Bhuiamlaki, also known as the "stone breaker," is a powerful herb that has been traditionally used for weight loss and detoxification. Dry Ginger is known to increase metabolism, suppress appetite, and aid digestion. Harshringar is a natural diuretic that helps in flushing out excess water from the body, reducing bloating and water retention.
How To Use:
Take one teaspoon of powder with warm water twice a day after lunch and dinner. If post-lunch is difficult to manage, then have it after breakfast.


Madam...I used both powders for weight loss and hair pack with oil...
I felt uncomfortable after weight loss powder
And after hair pack and oil my hair started whitening ..