Stories
Two Cleansing Processes of Internal Body System
by Sai Sudha Chebrolu on Aug 25, 2020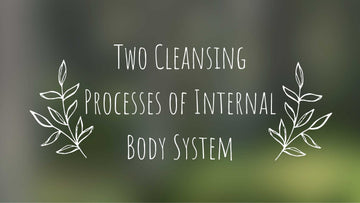 The two most effective ways to cleanse the internal body system are the lemon process and castor oil process. For any medicine or treatment to be effective it is important to remove the already existing toxins in the body. In Ayurveda purgation is strongly recommended before initiating any kind of treatment. Purgation is done to make the system clean by removing all kinds of toxins that prevent proper absorption of medications that are given as part of the treatment. There are two natural ways of purgation that are followed which are effective and during the process, if flushing of toxins is good then we can say that body system is 80% good and is receptive of treatment.
The following two processes can also be followed by individuals who are healthy and are not undergoing any treatment. This will improve the absorption of food ensuring good health.
Now let us look at the two processes in detail. Ideal is to practice one of the two processes once in six months.
LEMON PROCESS
INGREDIENTS:  MINIMUM 100ML PURE LEMON JUICE. WE HAVE TO EXTRACT THE JUICE IN COPPER VESSEL OR BRASS. WE HAVE TO KEEP IT FOR LONG TIME SO THAT THE COLOUR OF THE JUICE TURNS GREEN.

We are supposed to have food (stomach full). Please have food which you like so that you will eat well. After food have the juice and you will start vomiting.
While vomiting you have to sit comfortably.  Close your ears when you are vomiting. Do not bend as seetalam (coldness) will enter your head. Therefore better is to sit and vomit to avoid bending. After vomiting, we are supposed to touch the inner tongue by brush or finger. By doing this kapam (phlegm) will come out. Wash your hands and legs cleanly with soap.
After that add rock salt with a pinch of turmeric powder in water and gargle. Then wash your face with hot water. Drink hot water.
CASTOR OIL PROCESS
Castor Oil (English), Arandi tel (Hindi), Amudamu (Telugu), Āmaṇakku eṇṇey (Tamil) – 100 ml.
About 100ml of castor oil to be taken on an empty stomach. One can take a bath before consuming the oil suiting their requirement. People who are prone to cold and cough frequently can start this process around 10 am whereas others can start this process as early as 5 am in the morning.
And it is important to do this process on a sunny day i.e., this should not be practised during the rainy season. Another important factor to be followed is that during the process one should not sleep or drink water. By sleeping and drinking water when the process is going on one would be prone to cold.
When the process is initiated the toxins in the body will be flushed out through motion. During the entire process, it is good to drink rasam (cumin seeds, salt and turmeric powder seasoned and boiled tamarind water) that aids in easy flushing. Start taking rasam 30 minutes after consuming castor oil and drink as much rasam as possible through the process.
With 100 ml of castor oil, six and more litres of water will be flushed out of the body. This process flushes out stones, sand, bubble gums and any undigested food. By the colour of the motion, one can determine the dosha (Vata, Kapha, Pitta as per Ayurveda).
The process can be completed between three to five hours of flushing or when one feels exhausted. To stop the process one should eat rasam and rice along with boiled vegetables etc. But it is important to avoid buttermilk and curds. After having lunch one is not supposed to drink water or sleep.
If one starts the process around 5 am in the morning it will be over by 10 am after which lunch can be eaten. Around 4 pm one should take head bath. After taking head bath one can water as much as needed and sleep as well. With this the castor oil process is complete.